The future of fitness trackers
The 2018 Consumer Electronics Show reveals changes in the fitness band and wearables market.
Running forward
---
Fitness bands and other fitness tracker wearables may not have taken centre stage at the 2018 Consumer Electronics Show (CES) in Las Vegas last week, but the market seems to be the strongest it's ever been. Worldwide fitness band sales are through the roof, tens of millions of units are wrapped around wrists across the globe, and that number continues to grow.
But things are set to change according to industry experts who spoke at CES, combined with our own observations of the show floor. Fitness tech isn't going anywhere, but the humble band that's made its way into the CHOICE test labs more times than we can count may not be long for this world. So what's next?
Smartwatches vs fitness bands
Typically, the most common question related to this market is "do I get a smartwatch or fitness band?" More and more smartwatches are improving their fitness tracking capabilities while also offering the benefits of a smartphone, including the freedom to install third-party fitness apps. However, it looks like these markets will continue to co-exist.
Consumers don't seem to buy smartwatches purely for their fitness capabilities in most cases. Fitness features may influence their existing decision to buy a smartwatch, or they may discover them after the fact. But mainly, they're motivated by a desire to own a smartwatch. Fitness band owners just want fitness functions, points which have been reflected in our test research and comments from CHOICE members.
Right now, these two markets exist in harmony and that will likely continue over the next four to five years. What's interesting, however, is that basic bands with simple screens and a core set of functionalities – such as running, swimming and sleep tracking – are expected to become less popular. In their place, the aforementioned industry panelists predict that smartwatch-style fitness bands, also known as 'activity watches', will replace traditional bands.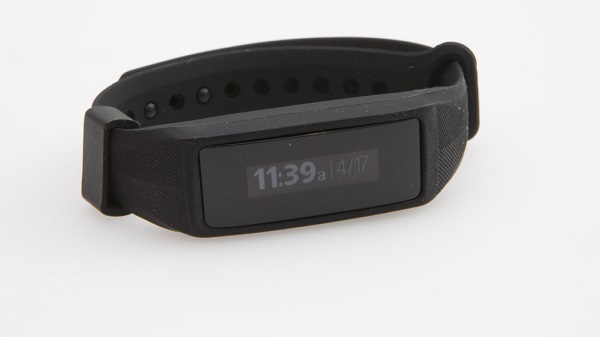 This style is expected to become less popular.
Bye-bye band?
Smartwatches won't take the place of fitness bands anytime soon, but fitness bands are becoming smartwatches in a way. According to research by industry expert Avi Greengart who spoke at CES, smartwatch-style bands – with detailed displays, broader options and greater interactivity – will replace traditional, simple units. Smartwatches will exist alongside things that look like smartwatches but are geared purely towards fitness. Traditional bands will still exist, but they'll make up a small percentage of the market.
Why? Because people want more features, more options, and an interface and screen that's easier to interact with. Vibrant LCD displays, and so on, are appealing more and more to the average Joe, and by 2022 the price difference between these and traditional bands will likely drop to a much more affordable level. Being able to look at your wrist and get the same detailed breakdown of your workout, as opposed to having to whip out your smartphone to explore the app on the go, is a heck of a lot more convenient.
The main counter to this argument, however, is that activity watches aren't exactly discreet, and one of the key appeals of the traditional band is its size. They're small, stable and weigh next to nothing, as opposed to a watch that can slip when you're sweaty, and feel noticeably heavier. Unfortunately, this wasn't addressed in the presentation, but one would expect these devices to follow in the path of their smartwatch brethren by becoming smaller and lighter as technology improves and decreases in cost.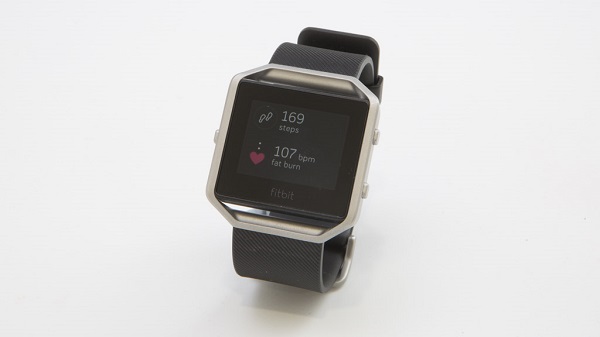 Experts say activity watches are the future.
Is the technology changing?
Fitness band, activity watch and fitness-related smartwatch technology isn't really changing. Small improvements are being made here and there to increase accuracy or add features such as integration with music streaming apps so you don't have to change songs on your phone, and so on. But fitness tech is fitness tech.
That said, there are some new aspects. Third-party fitness apps for smartwatches are nothing new. There are plenty of options out there that provide a nice alternative to the default options provided by Samsung or Apple, for example. But what we're seeing is an increase in apps aimed at specific types of fitness. Want to get serious about running? You can download a fitness app that focuses on using those legs and nothing else.
Integration with digital assistants such as Google Assistant and Alexa (if it ever launches in Australia) seems likely as well. No more rubbing your sweaty hands across your device's screen, for example. Instead, you could just say "OK Google, how far have I run today?"
Other fitness wearables
The world of fitness wearables is really starting to amp up. Throughout CES 2018 we saw a few interesting examples, including: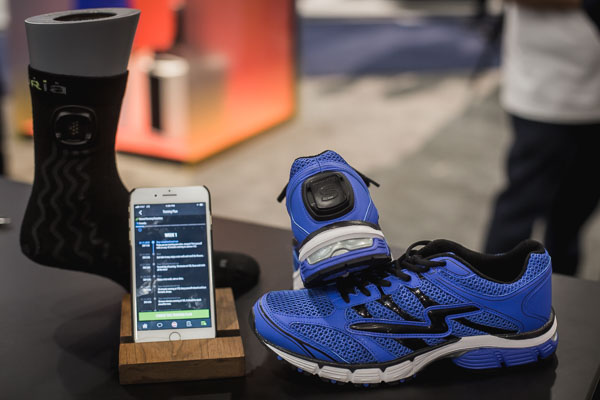 Smart shoes.
More from the 2018 CES
More about fitness trackers
---
Join the conversation

To share your thoughts or ask a question, visit the CHOICE Community forum.