How we test smartphones
Smartphones are put through hundreds of tests to find the best performers.
How we test smartphones
---
We test hundreds of smartphones every year. This is an insight into how the tests are done.
Our expert testers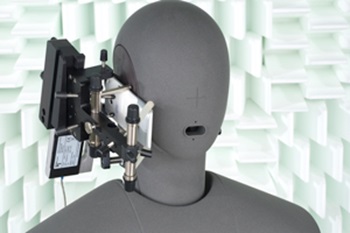 Testing for overall sound quality includes assessing the adaptive multiband setting available on most new smartphones (also known as HD Voice). Now supported on all the major networks (Telstra, Optus, Vodafone), this feature works in a similar way to noise cancelling headphones to remove extraneous noise.
All the tests and procedures described in this article are carried out or overseen by professional testers in specialist smartphone testing laboratories in Europe. The test method is decided by representatives of consumer organisations from around the world who have many years' experience and specialised expertise in smartphone testing.
How we choose what we test
The lab is constantly testing smartphones, but each batch can take some weeks to complete. This is because we only test products that are purchased from retail outlets. We might be a bit slower than reviewers who take samples from manufacturers, but this way we know that what we're testing is representative of what you're likely to see on the shelves.
Recent initiatives have been introduced to fast track testing for models we feel you want to know about, for example the latest Google, Samsung or Apple smartphone, rather than simply including it in our next scheduled batch test.
Scoring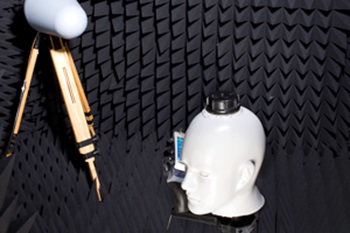 An anechoic chamber is used for our general sound quality measurements to help isolate the specific sound of the call.
Internet: 10%
Calling: 10%
Email: 10%
Camera: 15%
Music quality: 10%
Video quality: 10%
Handling: 5%
Touchscreen: 5%
GPS: 5%
Synchronisation: 5%
SMS: 5%
Display: 7.5%
Durability: 2.5%
Standby times are rounded to the nearest half-day, while time-in-use is rounded to the nearest minute.
How we test
Testers rate the following aspects of each phone:
Web browser performance How easy it is to start the browser, navigate to sites, enter addresses and use favourites and bookmarks. We conduct a practical test on content downloads, and award extra points for Wi-Fi connectivity.
Sound quality We measure a number of acoustic criteria, such as frequency response, for both incoming and outgoing calls. In addition, a user panel subjectively rates the sound quality of calls.
Email How easy it is to set up an email account as well as send, retrieve and read emails.
Camera performance The phone's digital camera capabilities to produce an image in different lighting situations. Photo images are printed and rated for resolution, colour reproduction and noise. We also look at how easy the phone is to use in picture-taking mode.
Music quality The phone's performance as a music player. We test the phones with the headphones supplied and with a set of reference headphones. Also, how easy it is to navigate through playlists, music transfers, volume control and available memory.
Video quality Two one-minute video recordings are made of a scene featuring people with colourful clothes, other objects with fine details and realistic artificial plants at different distances, both at rest and in motion. The smartphone is strapped to a tripod, and about a third of the video is recorded while panning and another third while zooming.
Handling We assess the keypad, touchscreen and keyboard, as well as general handling and menu controls when using the phone.
Touchscreen quality Includes the speed of refresh and accuracy of operation.
Battery life Time-in-use results recorded in hours, and standby times recorded in days.
GPS Measured for accuracy and speed.
Synchronisation How easy it is to use the phone to keep contacts and messages up to date when working with contacts and information stored on another computer or online.
SMS Assessed by writing and receiving an SMS and checking the suitability of the display for texting.
Display quality Size of the display and quality of the image with regard to sharpness and colour clarity.
Durability We simulate falls from a table or out of a shirt pocket up to 25 times; store the phones in hot, damp conditions; and carry out a rain test.
Ready to buy?
Take a look at our latest test results and reviews for smartphones and dual sim phones. Or if you're still researching, read our buying guide to smartphones.
---
Latest Electronics and technology