Do you need an extended warranty?
We take a look at whether extended warranties are really worth paying extra for.
Peace of mind at a higher price
---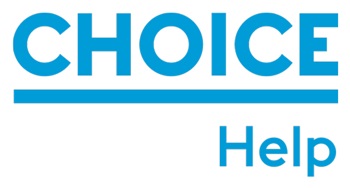 Usually when you buy a product it comes with a manufacturer's basic warranty, which might last for 12 or 24 months. But you'll often encounter salespeople spruiking the benefits of extended warranties to give you "peace of mind".
Consumers are covered by the automatic guarantees provided by the Australian Consumer Law (ACL), so do extended warranties really provide added protection?
The answer is - only sometimes.
Your rights
The Australian Consumer Law provides you with consumer guarantees that the products you buy will do what you reasonably expect them to do. Warranties are separate promises to the consumer from the manufacturer. They can't exclude the consumer guarantees, but work alongside them.
What's so great about extended warranties?
Extended warranties can extend the period of time a basic warranty applies, or they can offer repair and maintenance for an extended period. They might be marketed as product care packages. They are often expensive compared to the value of the product. For example, we've been told of a salesperson who tried to sell a $20 extended warranty for a $20 toaster.
They can also be confusing. When you read through the terms and conditions (usually very fine print) you may discover that the warranty is much more expensive than it first appears and doesn't cover very much at all.
Do you need one?
If you're thinking of buying an extended warranty, consider what it is going to provide, over and above your rights under the consumer laws. Ask the salesperson to explain exactly what extra benefits you will get. They're required to tell you.
Think about how expensive the extended warranty is, compared to the price of the product, and consider how long your product is going to last before being superseded. Maybe you don't want that costly five-year extended warranty after all.
But having said all that, sometimes there are benefits. For example, some extended warranties allow you to borrow a replacement product while yours is being repaired. Some warranties cover accidental damage, which the ACL does not. And some warranties offer extended customer support in excess of anything required by the ACL.
The ACCC has made it very clear that manufacturers and retailers must not:
pressure consumers into buying an extended warranty
mislead consumers into buying an extended warranty, when it does not provide benefits beyond consumer guarantees.
See our article on shadow shopping where we tested some of the major retailers on extended warranties.
Questions to ask before buying an extended warranty
How long does the extended warranty last and how much does it cost?
When does it start? From the date of purchase or after the manufacturer's warranty expires?
Are there any special requirements to keep the extended warranty valid? For example is there a special cleaning regimen that must be followed?
What exactly is covered by the extended warranty? For example, does it cover labour and parts?
Are there important exclusions and restrictions? For example, is the customer responsible for freight costs?
If the extended warranty promises to replace your product or give you a refund, is there a depreciation clause?
How difficult is it to make a claim and who do you claim through? Are there fees involved?
Is the cost of the extended warranty worth it compared with the cost of the product and its likely life expectancy?
Will the extended warranty give you more protection than you already have with automatic consumer guarantees?
See The Checkout's humorous take on the issue, below.