Which supermarket has the cheapest groceries?
We investigate prices at Coles, Woolworths, Aldi and IGA to see which chain offers the most savings.
Want to spend less at the checkout?
---
Australian grocery buyers spent $90 billion at supermarkets last year, despite growth in the overall market hitting a 20-year low. The CHOICE quarterly Consumer Pulse surveys consistently find that the cost of food and groceries is a significant concern for Australians. The most recent reported that 71% of Australians are worried about how much food and groceries cost, topped only by concerns about electricity, fuel and healthcare costs. And many had cut back on spending on essentials, including groceries.
With value for money being the top priority for consumers, we wrote a shopping list of 33 items, grabbed our green bags and hit the supermarkets to find where the biggest bargains can be had.
In this report:
The cheapest groceries
It probably comes as no surprise that Aldi wins the gong yet again for cheapest groceries.
Our basket of leading brand products cost on average $170.54 at Coles and $168.74 at Woolworths (excluding specials), while a comparable basket of Aldi brand products ($102.50, excluding specials) offered savings of about $66-$68 (49-50%), assuming you're prepared to forgo leading brands. And by switching to even more budget options where available, you can save as much as 59% when buying your groceries from Aldi, rather than shopping for leading brands at Coles and Woolworths.
Intensive price monitoring between the duopoly means that grocery prices at both chains are very closely matched. Just $1.80 (1%) separated the regular prices of our leading brand basket at Coles and Woolworths, although if you include the savings from specials at the time of our shop, our basket ended up $2.85 (almost 2%) cheaper at Coles.
The most expensive place to shop is at independent chain IGA, which charged 5-7% more than Coles and Woolworths for an identical basket of leading brand items. If you include specials, however, the IGA basket price was on par with the regular basket price (excluding specials) at the major chains – a testament to IGA's 'price match promise'.
Supermarket brand savings
Switching to supermarket brand – private label, in industry-speak – groceries at Coles and Woolworths can offer significant savings. Compared to our leading brand basket, the equivalent Coles or Woolworths brand basket was 40% cheaper.
At $102.50, the Aldi brand basket was still cheapest, however. The basket of supermarket brand groceries cost on average $112.89 at Woolworths and $113.10 at Coles (excluding specials) – both approximately 10% more than at Aldi.
Supermarket brand groceries account for an estimated 20-25% of grocery sales in Australia, according to industry analysts.
And the reputation of supermarket brands continues to improve. Almost three in five (58%) Australian shoppers say the quality of private-label is "just as good as brands" – up from just 32% in 2011, market research group Nielsen reports. The fact that supermarket brand products (from Aldi and Coles) won almost half of the categories in the consumer-voted 'Product of the year' awards in February is further proof of this.
When shopping, keep an eye out for what have been coined 'phantom brands', essentially supermarket brands in disguise. Woolworths has introduced a number of these phantom brands in stores, a few of which (Clean brand laundry detergent, Balnea brand hand wash and Hillview brand cheese) appear in our grocery baskets.
It's suggested that by impersonating a branded item, phantom brands can help counter the lingering perception, of some customers, that supermarket brands are of lower quality. It's an interesting strategy, but not without risks. A phantom brand product may be good quality and value for money, but if customers discover they're buying a supermarket-owned product when they thought they were purchasing and supporting an independent brand, they might just end up feeling duped.
Another thing you may want to consider is that while choosing supermarket brands over leading brands in Coles and Woolies can save you money, there may be a hidden cost. An increase in private label brands can impact on choice in the long run as smaller or niche brands are squeezed off supermarket shelves. You can read more about the issue of disappearing brands in our supermarket special investigation.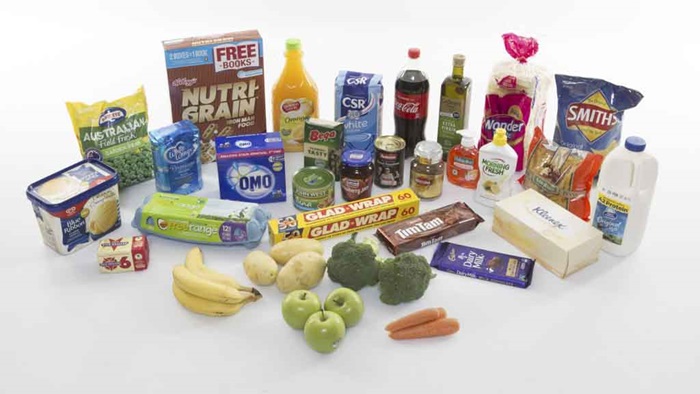 Leading brand basket (meat not pictured)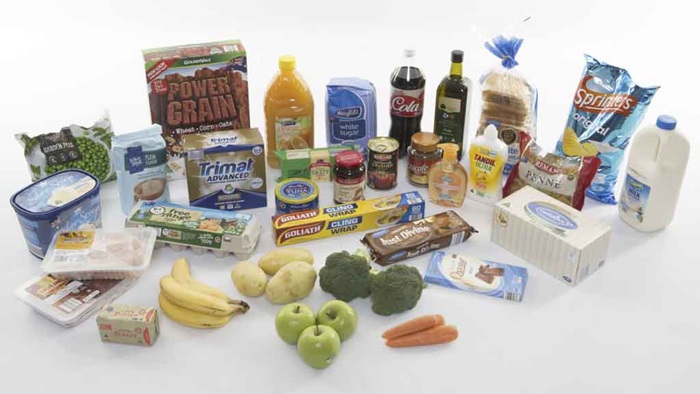 Aldi brand basket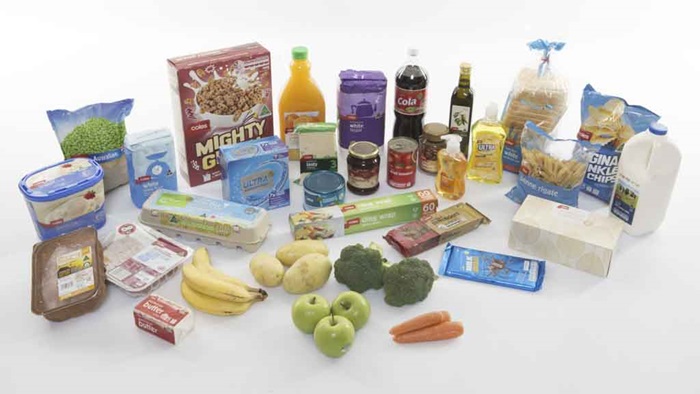 Coles brand basket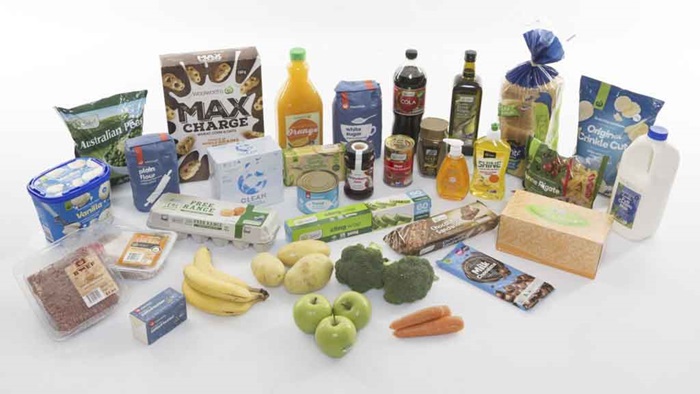 Woolworths brand basket
Budget baskets
Even further savings can be had by switching to budget-tier supermarket brand items, such as Smart Buy from Coles and Homebrand from Woolworths, although the quality and 'look and feel' of the items may not be directly comparable to that of leading brands.
We took our supermarket brand baskets and substituted items for budget versions where they were available. Smart Buy instead of Coles brand cling wrap, for example, or Homebrand rather than Woolworths Select frozen peas. We found budget versions for nine of our basket items at Aldi, 11 at Coles and 15 at Woolworths.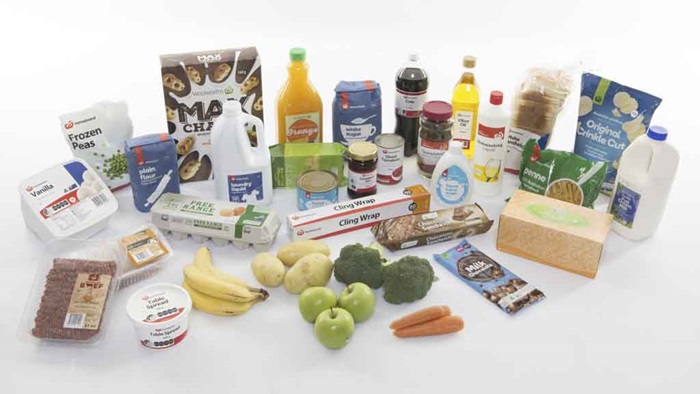 Woolworths brand budget basket (15 items substituted)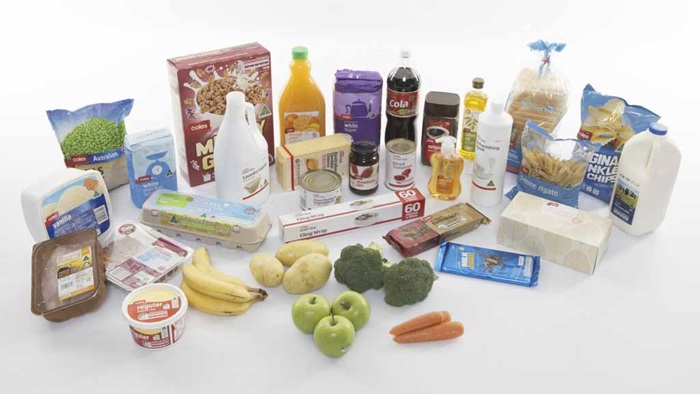 Coles brand budget basket (11 items substituted)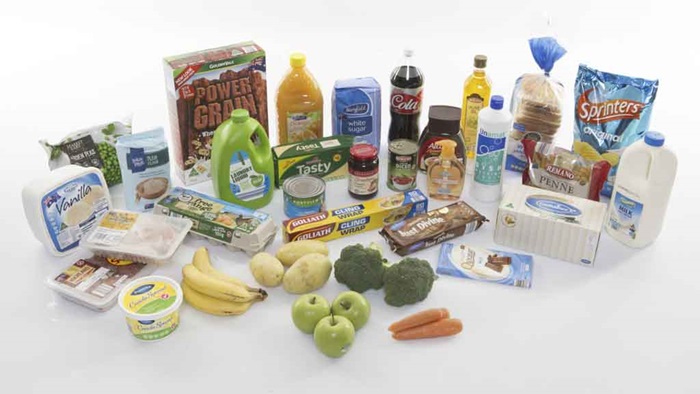 Aldi brand budget basket (9 items substituted)
Aldi still left you with more change in your pocket, but the price difference between its budget basket ($91.76 excluding specials) and the budget baskets at Coles ($99.40) and Woolworths ($97.31) was just 6-8% – good news for frugal shoppers without an Aldi in the neighbourhood.
Chart: Average price of grocery basket – retailers compared
Average price of grocery basket – retailers compared: click here for an accessible text-only version of this infographic.
Leading brands at lower prices
Although more than 90% of the groceries sold at Aldi are under its own exclusive brands, it does stock a selection of leading brand items, including seven of the items in our leading brand basket – Cadbury chocolate, Streets Blue Ribbon ice cream, Arnott's Tim Tams, Coca-Cola, Moccona coffee, Cobram Estate olive oil and Kleenex tissues.
Buying these seven items would set you back $41.75 at Coles and $42.83 at Woolworths (excluding specials), but the same items at Aldi cost just $33.15, a saving of at least 23%. So while its range of leading brands is limited, if you're shopping at Aldi and the brands that you normally buy elsewhere are in stock, it's worth picking them up.
Price promotion pressures
In the 2016 financial year, heavy discounting led to the supermarkets sector growing at its slowest rate in 20 years, according to UBS analysts.
Recent media commentary indicated that Coles is reducing the number of price promotions – or specials – and is instead focusing on a strategy of everyday low prices, 'because price promotions breed distrust'. It now has more than 4000 'every day value' lines.
Woolworths also says it's reducing its reliance on promotions in favour of lower shelf prices, and has more than 1500 products on its 'price dropped' program.
While there are minimal price promotions on supermarket brand items, it still pays to shop around for leading brand items – we saved $15.56 (9%) at Coles and $10.94 (6%) at Woolworths on our leading brand basket, taking the effect of specials into account. But it's worth looking critically at specials and multi-buy offers to check that they're really saving you money, and using unit pricing to ensure you're getting the best deal.
Supermarket giants Woolworths and Coles currently rake in almost 70% of the $90.3bn grocery market share between them, according to a 2017 analysis by Roy Morgan Research. But with the seemingly relentless growth of Aldi (it now has more than 400 stores and a little over 13% share in the grocery market, up about 3% from when we last reported on supermarket prices in 2015) there's a lot resting on the duopoly getting their pricing strategy right.
Chart: Supermarket market share
Supermarket market share: click here for an accessible text-only version of this infographic.
Changing prices over time
A number of our grocery basket items this year are the same as those we priced in our 2015 and 2009 surveys, so we've compared the average prices of these items to see how much they've changed.
The current rate of food inflation at 1.8% may be running below the general inflation rate of 2.1% (quarter one of 2017), but our survey found some packaged grocery prices have risen well above this.
Of interest is the significantly lower average price of bananas compared with that in previous surveys. Bananas are grown year-round, so bumper crops around the time of our survey in March this year might be contributing to the bargain prices at the checkout.
Some may be disappointed that we're now paying more for Arnott's Tim Tams, but at least they can rejoice over the fact that the price of perennial favourite Cadbury Dairy Milk chocolate has remained the same.
Chart: Changing prices of grocery items
The changing price of grocery items over time:
click here
for an accessible text-only version of this infographic.
Does where you live make a difference?
In our 2015 survey we found that where you live can impact how much you pay at the supermarket, with those living in NT and WA paying a premium, and shoppers in the eastern states pocketing the most change from their weekly shop.
Aldi's expansion into SA and WA, offering greater competition to Coles and Woolworths in those states, appears to have had an impact on prices there, with these states delivering the cheapest average basket prices in 2017. Tasmanian residents on the other hand paid a premium for their groceries, as did residents of Queensland and NT. The higher prices in Tasmania and NT can perhaps be explained by a higher cost of goods (due to greater transport costs and reduced economies of scale) and a less competitive environment – after all, neither of these states has Aldi.
Interestingly when we compared the average basket prices at Coles and Woolworths between capital cities and regional areas nationally, the difference was less than $1. But the average basket price at IGAs in capital cities was almost $10 more than at regional IGA stores.
Chart: Average price of leading brand grocery basket - states compared
Average price of grocery baskets per state:
click here
for an accessible text-only version of this infographic.
Cheap groceries online
Almost 30% of Australian grocery shoppers say they'd consider doing their grocery shopping online, but only 3% actually do so, according to Roy Morgan Research. But this could all change when high-speed grocery delivery service AmazonFresh hits Australian shores. It will be interesting to see the impact its had on the supermarket landscape, if any, when we next survey grocery prices.
CHOICE verdict
For the biggest savings and in the absence of a nearby Aldi, shopping around for specials and choosing supermarket brands over leading brands can make a significant difference to your grocery bills.
Buying Aussie
A resounding 91% of respondents in our latest Consumer Pulse survey told us that buying Australian products was important to them.
Coles and Woolworths report that 96% of their fruit and veg is Australian sourced – for Aldi that figure is 91% – and certainly all the fresh fruit and veg that we priced was grown in Australia. But supermarkets aren't so forthcoming about what proportion of their own brand packaged food is locally sourced.
To get a rough idea, we looked at the country of origin statements for all the food items in our survey, to see which supermarket basket offers the most in the way of Australian produce.
Sadly the labelling provided little clarity around the source of some or all of the ingredients in many cases – just two products, both from Coles, displayed the new country of origin labels. But if you want a basket with as many Australian ingredients as possible, and the least amount of non-Australian products, then – for our shopping list at least – you're probably better off buying leading brands, or the equivalent Coles and Woolworths brand products. You end up with fewer items made from Australian ingredients if you substitute cheaper Coles and Woolworths brand items or shop at Aldi.
Chart: Country of origin - grocery baskets compared
Country of origin – grocery baskets compared:
click here
for an accessible text-only version of this infographic.
Jargon buster
Private label/supermarket brands are those manufactured by another company but sold under the supermarket's own brands, and include the brands Coles, Woolworths Select or Aldi's bespoke brands.
How we survey
Supermarkets and locations.
We sent undercover shoppers into 110 supermarkets – 32 Coles, 32 Woolworths, 26 Aldi and 20 IGA stores – in 33 locations across Australia in March. Supermarket locations were chosen to give good coverage of socio-economic status and geographic spread across the country. We surveyed supermarkets in clusters so that each store has local competition.
Grocery basket items. Our full grocery basket consisted of 33 items, 28 of which were packaged products, either leading brand or comparable supermarket brand/budget brand options (including beef mince, chicken breast fillets and eggs), with five fresh fruit and veg items (apples, bananas, broccoli, carrots and potatoes) completing the list. Due to item availability a smaller but identical basket of 25 packaged leading brand items was used for the IGA comparison. In total our shoppers collected price data for 77 different grocery items.
For more details on how we chose the locations and selected the basket items see How we survey supermarket grocery prices.
Previous winners
2015 – Aldi
---
Join the conversation

To share your thoughts or ask a question, visit the CHOICE Community forum.