Clothing retailers, pharmacies worst offenders in Consumer Law spot check
Fair Trading officers remove 'no refund' signs.
---
Clothing shops, discount variety stores and pharmacies were among the worst offenders in a spot check of businesses failing to uphold Australian Consumer Law by refusing refunds on purchases.
Twelve officers from NSW Fair Trading visited more than 560 retail stores in rural and metropolitan NSW as part of 'Operation Refund', an action intended to protect a consumer's right to a refund.
Across two days in late February, the compliance officers found one in five retailers denying consumer refund rights in shop windows and on receipts.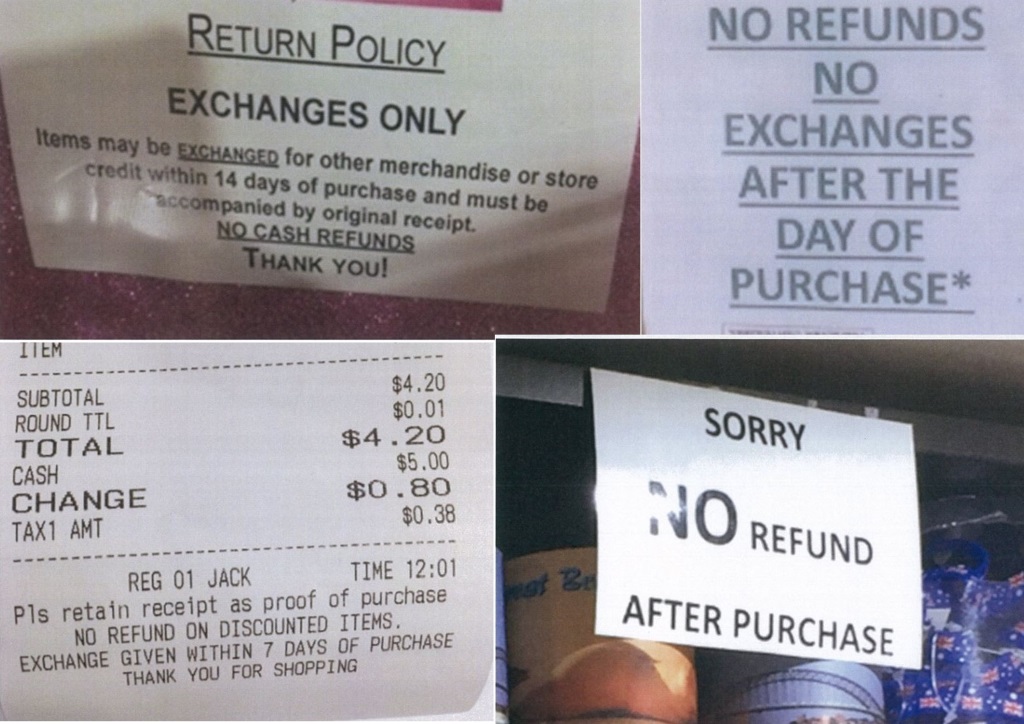 It's illegal to claim Australian consumers do not have a right to a refund, says Matt Kean, the Minister for Innovation and Better Regulation.
"Consumers aren't always entitled to refund – for example, if they have just changed their mind. However, they certainly do have the right to a refund if there is a problem with a product, and to suggest otherwise is illegal."
Failing to uphold Australian Consumer Law could result in a penalty of $11,000 if prosecuted.
More than half of the 120 non-compliant businesses were clothing retailers. Discount variety stores and pharmacies followed, though they trailed by a margin.
The Sydney suburb of Fairfield hosted the highest number of non-compliant retailers with all 15 businesses spot-checked denying refund rights.
Other locations with a high number of offenders include Orange (10), Liverpool (9), Hurstville (8), Merrylands (7) and Sutherland (7).
Most of the offending retailers pleaded ignorance, claiming to be unaware of the law.
The non-compliant stores had their signage removed by Fair Trading officers, replaced, and were educated on consumer rights under Australian Consumer Law.
---
Join the conversation

To share your thoughts or ask a question, visit the CHOICE Community forum.