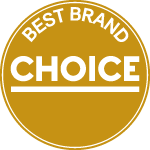 CHOICE tests a lot of the steam mop market, and we've been doing so for the past few decades since they first appeared on TV shopping channels. They've not evolved greatly beyond steam and a stick, but the consumer need continues to drive us to keep testing them.
We've tested more than 60 steam mop models in the past five years.
'Best Brand' results are for CHOICE members only.
Our guide to buying the best steam mop is free and has a lot of great information and advice.
CHOICE Best Brand helps guide you when choosing a product – with the knowledge that not only has the brand performed well overall in our lab testing throughout the year, but it's also well regarded by CHOICE members for customer satisfaction and reliability.
Unlock this article and more
Information you can trust
See the best brands
Avoid the worst performers