Need to know
We've tested 33 steam mops, ranging from a $49 Kmart model to steam cleaner products costing more than $500
Price isn't always an indicator of performance – our tests show that some cheaper models are better performers than pricier ones
We give each model a CHOICE Expert Rating based on performance, including how much water they leave behind after mopping and how easy they are to use. Become a CHOICE member to read our full reviews and test results
A sloppy mop and bucket is so old school, right? Enter the steam mop. Hailed as a saviour for busy neat freaks, there are now dozens of steam mops on the market that promise sparkling floors with less effort.
Basically, you plug it in, and steam pumps out of the cleaning head onto your floors. This loosens grime that the cloth then wipes away.
Steam mops are generally good at removing stains and they don't use cleaning chemicals, which is a definite plus (although some do use detergents). Also, there's no need for dunking a mop head into a bucket filled with dirty water.
The idea is also that your floor is left much drier after cleaning than it would be with a regular mop – so no yelling at the kids to stay out of the kitchen while the floor dries.
No magic bullet
That said, steam mops aren't perfect.
They're not suitable for all floor types, and they're not great for cleaning up large amounts of spilled liquids.
Plus, you still have to sweep or wipe up dirt before steam mopping, otherwise you're just spreading the muck around.
And, as we often find with many appliances we test in our CHOICE labs, there are definitely some products that perform better than others.
Putting steam mops to the test
We've tested 33 steam mops that are currently available, and given them each a CHOICE Expert Rating.
This is based on factors such as how much water is left on the floor after you mop (and therefore how long it will take to dry), and how easy they are to use, including how easily the mop head glides across your floor and how easy it is to replace.
Here we dish the dirt on the three mops that bottomed out in our expert tests.
Linda LSMO585B 10-in-1 Steam Mop.
Linda LSMO585B 10-in-1 Steam Mop
Cost: $80
CHOICE Expert Rating: 53%
Ease of use score: 54%
Floor wetness score: 50%
It's only $80, which may seem like a bargain considering it advertises 10 features in one mop. How many features can a mop possibly have, you ask?
Well, our testers note that there are indeed plenty of accessories included, one of which enables you to use this mop as a garment steamer (fancy!), and it can also be used in handheld mode to clean tiled walls or wash windows.
But they also gave it a dismal score of 50% for 'floor wetness', which means there's a fair bit of water left behind after mopping.
Our experts also noted that the joints feel flimsy and it takes quite some effort to push and manoeuvre, which isn't great news if you envision a smooth-sliding steam clean.
If you're on a budget, we have similarly priced steam mops that perform better in our tests (check out our full steam mop expert reviews here).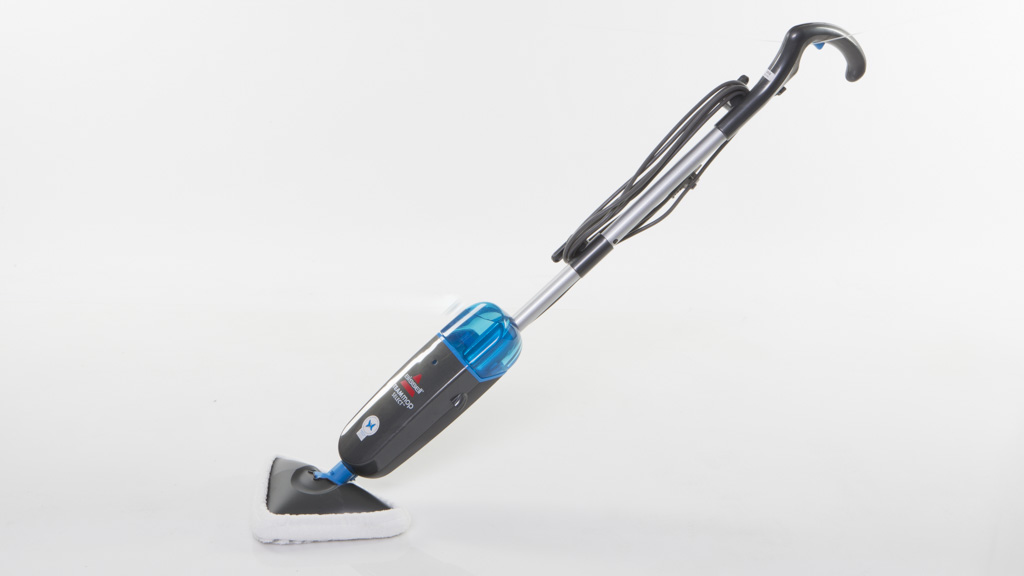 Bissell Steam Mop Select 23v8-F.
Bissell Steam Mop Select 23v8-F
Cost: $169
CHOICE Expert Rating: 62%
Ease of use score: 65%
Floor wetness score: 50%
We review seven Bissell steam mops at different price points, and all have varying results for performance.
It was the cheapest we reviewed from this brand, but its performance failed to impress our testers, who gave it a CHOICE Expert Rating of just 62%.
They had few good things to say about this model, and it got a floor wetness score of 50%, which means you're likely to have a few puddles of water left behind.
Although the triangular shape of the mop head is supposed to make this mop easier to use, as you can get into hard-to-reach places, our testers gave it an average overall ease of use score of 65%.
Read the full Bissell Steam Mop review.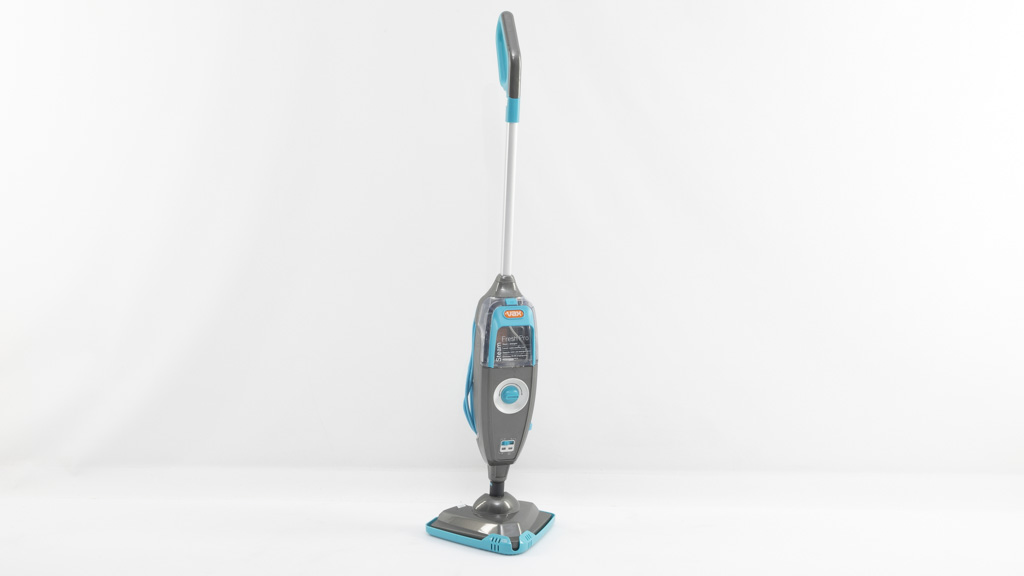 Vax Steam Fresh Pro Steam Cleaner VX87.
Vax Steam Fresh Pro Steam Cleaner VX87
Cost: $159
CHOICE Expert Rating: 64%
Ease of use score: 68%
Floor wetness score: 50%
This is another one that's going to leave your floor a bit wet after mopping.
It doesn't perform as well as other products from Vax that we've reviewed, plus we found cheaper products that perform better.
The VX87 uses a combination of steam and detergent, which the manufacturer claims eradicates germs – though you might like to see what our experts have to say about these claims.
On a positive note, our testers say that the design of the mop head makes it very easy to attach the pad when you're changing it for washing.
Read our full Vax Steam Fresh Pro review.
Stock images: Getty, unless otherwise stated.
Join the conversation

To share your thoughts or ask a question, visit the CHOICE Community forum.