Decorative fuel-filled burners banned in multiple states
Injury risk sees NSW, ACT, WA, Qld and Victoria put 60-day ban in place.
Retailers on notice
---
Trying to add a bit of holiday spirit to the place by way of a fuel-filled decorative burner has turned out to be a really bad idea.
So far there have been 113 injuries and 115 fire incidents attributed to these products since 2010, some of which have resulted in second- and third-degree burns and long stays in hospital.
Now NSW, the ACT, Queensland, Victoria and Western Australia have imposed a 60-day ban on the sale of decorative burners, which run on highly flammable methylated spirits, ethanol or bio fuel. The ban took effect on 21 December.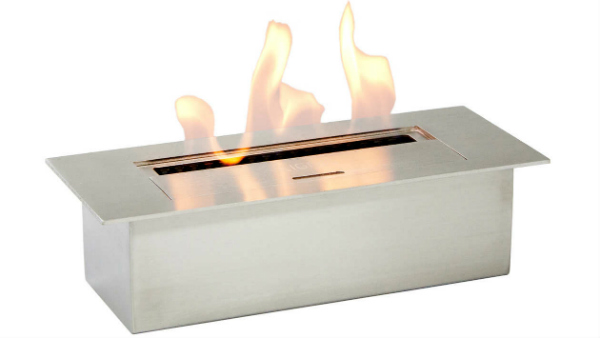 Example of a recalled decorative oil burner. Photo: NSW Fair Trading
Accidents generally occur when people refill the burner while it's still too hot, or a barely detectable flame is still burning and vapours from the fuel ignite. Many of the cheaper units are poorly designed and lack basic safety features.
"Despite previous ACCC safety warnings about these products, we continue to see significant injuries as a result of these products," says federal Minister for Small Business Michael McCormack, who has proposed a national ban.
"Some injuries have included second- or third-degree burns that have required skin grafts, operations, lengthy hospital stays and physiotherapy."
Sales now banned, returns accepted
NSW Fair Trading Commissioner Rod Stowe has put retailers of the burners on notice.
"Retailers and NSW-based online traders must take the banned products off their shelves or delete them from online catalogues, and cease sales immediately," Stowe says.
"Steep penalties will apply to retailers who continue to sell them. If you own a decorative alcohol-fuelled burner or find one under the Christmas tree, don't use it. Consumers are entitled to a refund from the business that sold it."
The ban in NSW is restricted to portable or table-top alcohol-fuelled burners and doesn't include fixed alcohol-fuelled fireplaces, products used in the heating or warming of food, or products with a power output of more than 4.5 kW.
Other state bans make similar distinctions between decorative burners and other, safer products. Go to the website of your state consumer protection agency for details that apply to your state.
Related:
---
Join the conversation

To share your thoughts or ask a question, visit the CHOICE Community forum.