Financial ombudsman update reveals systemic issues
Under-reported misconduct by financial services reps is under investigation.
Widespread systemic issues uncovered
---
The Financial Ombudsman Service (FOS) has pointed to a number of "systemic issues" stemming from consumer complaints lodged during the first three months of 2015 that have been referred to the Australian Securities and Investments Commission (ASIC).
Topping the list is the catch-all category of "misconduct by representatives of financial services providers" – which could range from financial advisers to insurance salespeople.
FOS says it has investigated a "substantial number of disputes" relating to the conduct of authorised representatives whose services were provided in "breach of a financial services law or which was otherwise not in the client's interest and caused a number of clients to be negatively impacted".
The agency is still investigating how many people were affected and the extent of the financial damage, but says the misconduct has likely impacted a "wider class of customers" than those who complained.
Lottery ticket trickery
FOS also detected a pattern of inordinately high cash advance interest rates being applied to lottery ticket purchases made with credit cards during the first three months of the year, despite the high rates not being explicitly described in the terms and conditions.
According to FOS, the fine print regarding cash advances didn't make clear that the financial services provider had treated the purchase of a lottery ticket as a cash advance. FOS determined that a lottery ticket should not be considered a cash substitute as it "cannot be considered a medium of exchange, nor is it specifically identified in the list of relevant examples in the terms and conditions".
Buying travel insurance from afar
In a case of what FOS has described as misleading conduct, a traveller outside of Australia arranged travel insurance through an airline website based in Australia, only to have a claim knocked back on the grounds that the traveller was not an Australian resident nor in Australia when the insurance was purchased.
After being contacted by FOS, the insurance provider "accepted that there may be an issue with the distribution of travel insurance policies through the airline website". FOS determined that the "eligibility requirement to be an Australian resident, or if a non-resident to be in Australia at the time of the purchase, is not clear and effective during the sales process".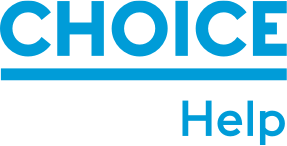 Need more help? The CHOICE Help service is free for CHOICE members. Our consumer advice experts will help you understand your rights and can advocate for you.
---
Join the conversation

To share your thoughts or ask a question, visit the CHOICE Community forum.