Lunchbox-friendly snack bar review
Can nut-free cereal and muesli bars make healthy lunchbox snacks for school kids?
Which snack bars make the grade?
---
Cereal and muesli bars are a convenient snack to add to the school lunchbox, and tend to have a healthy image. But many are so loaded with saturated fat and sugar, they have more in common with the lollies and cakes most kids would rather eat.
They're always going to be sweet, because the manufacturers use various kinds of sugars – but usually ordinary sugar (sucrose), glucose or glucose syrup – to make them stick together. But are any cereal or muesli bar products worthy of a place in your child's lunchbox?
In this article:
Lunchbox hits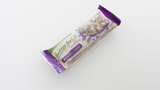 Most schools have a nut-free policy, which means a lot of snack bars you can buy aren't suitable to pack in your child's lunchbox. In 2016 we sifted through more than 200 products and found 95 snack bars that don't include nuts in their ingredients list – see the table. We then compared these lunchbox-friendly options to find the healthiest.
The following 14 nut-free products received a health star rating of 4 or more, and met our criteria for energy and wholegrains per serve:
Goodness Superfoods Better for U Cereal Bars Wild Berries & Yoghurt
Freedom Foods Apples and Cinnamon Crunchola Chewy
Freedom Foods Apricot, Coconut and Chia Crunchola Chewy
Freedom Foods Choc Chip Crunchola Chewy
Uncle Toby's Chewy Apricot
Uncle Toby's Chewy Choc Chip
Uncle Toby's Chewy Forest Fruits
Uncle Toby's Chewy White Choc Chip & Raspberry
Uncle Toby's Chewy White Choc Chip
Uncle Toby's Chewy Yoghurt Apricot
Uncle Toby's Chewy Yoghurt Honeycomb
Uncle Toby's Chewy Yoghurt Raspberry
Uncle Toby's Chewy Yoghurt Strawberry
Uncle Toby's Chewy Yoghurt Mango Passionfruit
Bear in mind that many of these products are still relatively high in sugars – both added, and from dried fruit that can stick to teeth – and can contribute to tooth decay. Fresh fruit together with a serve of wholegrain crackers such as corn thins would make a healthier lunchbox snack.
Lunchbox misses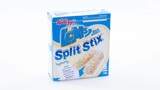 Kellogg's may promote their LCM bars as "a sure-fire lunchbox hit", but they're a miss when it comes to nutrition. Kellogg's LCMs Split Stix Yoghurty, for example, have a health star rating of just 0.5. And while they're only small (23g a bar), they're high in saturated fat, pack a sugar punch and are among the saltiest products reviewed. Kellogg's Nutri-Grain Bars (1 star) aren't much better.
Fontelle Oven Baked Mini Meal Choc Chip (1 star) is true to its name; a 120g bar provides 2412kJ – as much as a meal, and more than a quarter of the recommended daily energy intake for an adult. Not to mention the 8.5 teaspoons of sugar it crams in too.
Coconut and butter feature high up in the ingredients list of Carman's Oat Slice Belgian Chocolate Brownie, Carman's Oat Slice Cranberry & Blueberry and Carman's Oat Slice Golden Oat and Coconut (all 1 star) which may make them tasty but also bring saturated fat to the party. Carman's Oat Slice Golden Oat and Coconut tops the chart, with 19.7% saturated fat. The oat slices in our review were higher in saturated fat and contained more kilojoules per serve on average than other bars, so it's a category best avoided if you're after a healthy choice.
Gluten-free options
While they don't meet our wholegrains criteria, the following gluten-free bars also receive 4 or more stars and meet our energy criteria, so are worth considering for schoolkids who need gluten-free options:
Freedom Foods Crafted Blends with Superfoods Pepitas, Spinach & Chickpeas
Soma Bite Apple and Superseed
Food For Health Cranberry, Apple & Amaranth Bars
Freedom Foods Ancient Grains Muesli Bar Cranberries, Apple & Grains
Freedom Foods Crafted Blends with Superfoods Cranberries, Pomegranate & Goji Berries
Golden Days Seed Bar with Quinoa Apricot & Coconut
Golden Days Seed Bar with Quinoa Cranberry
Kez's Free & Naked Lamington Bars
Kez's Free & Naked Banana Cake Bars
Treacherous for teeth
Eating sugary snacks can be harmful to teeth. The bacteria in our mouths use these sugars to make acid, and if teeth are exposed to this acid long enough it can cause decay. Snack bars, especially the stickier ones, are bad news because the sugar sticks to your teeth. The Australian Dental Association suggests we help stop decay by limiting our intake of these types of snack foods.
How we assessed
We bought all the snack bars we could find in one large Coles, Woolworths and Aldi supermarket in Sydney in March and April 2016, separated those with no nuts on their ingredient list, and evaluated the ingredients and nutrition information on the labels. When choosing bars to recommend, we took into account the following criteria:
Health star rating (HSR). The HSR is based on an algorithm which takes into consideration kilojoules and 'negative' nutrients (sugars, saturated fat and sodium) associated with increasing the risk factors for chronic diseases like type 2 diabetes, heart disease and obesity, and balances them against the 'positive' aspects of a food – its fruit, vegetable, nuts or legumes content (all valuable sources of a range of vitamins, minerals and antioxidants), as well as protein and dietary fibre content. The data used is per 100g of food. The higher the HSR, the healthier the product.
Energy per serve. A healthy snack should fill a hole without giving you too many extra fattening kilojoules. Nutritionists recommend that we limit our energy intake from snacks to 600kJ.
Wholegrains per serve. Australian Dietary Guidelines recommend we choose wholegrain foods most of the time because they contain a range of protective components, such as phytonutrients, which are thought to play an important role in the prevention of disease. The Grains & Legumes Nutrition Council says foods must contain a minimum of 8g of wholegrain per serve in order to make a claim about its wholegrain content. (This criteria wasn't used in the assessment of nut bars, raw bars and seed bars.)
Lunchbox-friendly snack bars compared
We compared 95 lunchbox-friendly snack bars in 2016. We've listed them below in order of health star rating (highest to lowest). To order by another criteria, simply click on the column headings.
Product name
Health star
rating

Price
per bar ($)*

Bar size
(g)

Energy
per serve (kJ)

Wholegrains
per serve (g)

Protein
(g/100g)

Sat Fat
(g/100g)

Sugars
(g/100g)

Fibre
(g/100g)

Sodium
(mg/100g)

Gluten-free claim
on pack

Country of origin statement
247 White Chocolate and Raspberry Truffle
3
np
40
567
na
25.6
7.3
5.1
12.4
219
no
Made in Australia from local and imported ingredients.
All Natural Bakery Banana Oat Slice
2
2.69
100
1770
30.0
7.04
11.4
20.12
7.7
179
no
Made in Australia
All Natural Bakery Yoghurt Peach and Mango Oat Slice
1.5
2.69
100
1819
30.0
7.66
13.54
23.11
7.1
177
no
Made in Australia
Aribar Wholegrain Rice Crispy Bars Vanilla Blast
2.5
1.26
22
380
8.1
3.1
3.5
22
5.1
96
yes
Made in Canada
Aribar Wholegrain, Fruit & Veggie Bars Apple, Raisin & Oats
4
1.30
22
360
7.7
6.4
1.7
32.2
7.8
19
no
Made in Canada
Aribar Wholegrain, Fruit & Veggie Bars Raspberry, Apple & Oats
4
1.30
22
359
7.7
6.4
1.7
31.7
7.8
19
no
Made in Canada
Carman's Oat Slice Belgian Chocolate Brownie
1
0.93
35
680
10.5
7.9
16.5
29.4
6.0
155
no
Proudly made in Australia using imported and local ingredients
Carman's Oat Slice Cranberry & Blueberry
1
0.90
35
678
10.2
6.3
19
26
6.2
175
no
Proudly made in Australia using the finest local ingredients (when possible) and quality imported ingredients (when not)
Carman's Oat Slice Golden Oat and Coconut
1
0.93
35
684
10.5
6
19.7
23.6
6.5
175
no
Proudly made in Australia using the finest local ingredients (when possible) and quality imported ingredients (when not)
Coles Yoghurt Topped Bars Apricot
2.5
0.35
31
561
na
6.1
5.6
26.2
4.8
66
no
Made in New Zealand from local and imported ingredients
Coles Yoghurt Topped Bars Strawberry
2
0.35
31
555
na
5.8
7.3
25.2
4.8
90
no
Made in New Zealand from local and imported ingredients
Fontelle Oven Baked Mini Meal Choc Chip
1
1.79
120
2412
na
7.2
18.8
28.7
6.2
156
no
Made in Australia from local and imported ingredients.
Food For Health Cranberry Apple & Amaranth Bars
4
1.17
35
507
na
6.5
1.6
15.6
4.3
12.5
yes
Australian owned and made
Freedom Foods Ancient Grains Muesli Bar Cranberries, Apple & Grains
4
0.42
29
471
na
5
2.4
21.6
8.9
40
yes
Made in Australia from imported and local ingredients
Freedom Foods Apples and Cinnamon Crunchola Chewy
4
0.83
35
530
15.8
5.7
1.9
15.7
9.4
30
no
Made in Australian from local and imported ingredients
Freedom Foods Apricot, Coconut and Chia Crunchola Chewy
4
0.83
35
530
15.8
6
2.1
14.3
9.7
30
no
Made in Australian from local and imported ingredients
Freedom Foods Choc Chip Crunchola Chewy
4
np
35
580
17.2
6.8
4.4
12.4
9.3
30
no
Made in Australian from local and imported ingredients
Freedom Foods Cocoa Crunch Bar
3.5
0.42
24
396
na
4.7
3.8
20.1
9.1
80
yes
Made in Australian from local and imported ingredients
Freedom Foods Crafted Blends with Superfoods- Cranberries, Pomegranate & Goji Berries
4
2.50
28
466
na
6.5
2.8
21.3
8.3
51
yes
Made in Australia from imported and local ingredients
Freedom Foods Crafted Blends with Superfoods- Pepitas, Spinach & Chickpeas
4.5
2.50
25
411
na
9.7
1.5
15.7
10
164
yes
Made in Australia from imported and local ingredients
Freedom Foods Nut Free Muesli Bar
3.5
0.42
33
552
na
6.3
3.2
20.5
8.6
41
yes
Made in Australia from imported and local ingredients
Freedom Foods Vanilla Shake Crunch Bar
3.5
0.42
24
396
na
4.3
3.6
20.5
8.6
80
yes
Made in Australian from local and imported ingredients
Go Natural Popcorn Snack Bars Apricot Banana
3
np
30
405
na
3.7
0.2
40
4.3
79
yes
Made in Australian from local and imported ingredients
Golden Days Seed Bar with Quinoa Apricot & Coconut
4
1.99
30
576
na
12.3
4.9
12.3
8.2
16
yes
Made in Australia from local and imported ingredients.
Golden Days Seed Bar with Quinoa Cranberry
4
1.99
30
567
na
11.5
3.3
14.7
7.9
13
yes
Made in Australia from local and imported ingredients.
Golden Days Seed Bar with Quinoa Original
4.5
1.99
30
594
na
15
3.5
11.2
7.6
17
yes
Made in Australia from local and imported ingredients.
Golden Days Sesame Snaps Dark Chocolate
2
1.04
40
289
na
11.4
8.2
35.3
5.8
63
yes
Made in Poland from local and imported ingredients
Golden Days Sesame Snaps Original
2.5
0.77
40
213
na
13.9
4.4
31.1
6.7
85
yes
Made in Poland from local and imported ingredients
Golden Days Sesame Snaps Yoghurt
1.5
1.03
40
290
na
11.4
10.5
35.3
3.1
61
yes
Made in Poland from local and imported ingredients
Goodness Superfoods Better for U Cereal Bars Wild Berries & Yoghurt
4.5
0.65
35
524
16.1
7.9
2.9
18.9
20.5
32
no
This product is made in Australia from local and imported ingredients.
Hillcrest (Aldi) Bubble Bars Choc Rainbow
3
0.33
20
308
na
2.4
5
27.1
11.3
160
no
Made in New Zealand from local and imported ingredients
Hillcrest (Aldi) Bubble Bars Vanilla
3
0.33
20
302
na
1.7
4.8
22.6
12.3
170
no
Made in New Zealand from local and imported ingredients
Hillcrest (Aldi) Bubble Bars Vanilla with Chocolate Squiggle
2.5
0.33
20
322
na
2.4
8.3
29.1
10.6
180
no
Made in New Zealand from local and imported ingredients
Hillcrest (Aldi) Chewy Muesli Bars Apricot & Yoghurt
1
0.23
31
564
5.9
5.6
10.2
31.3
ns
129
no
Made in New Zealand from local and imported ingredients
Hillcrest (Aldi) Chewy Muesli Bars Strawberry & Yoghurt
1
0.23
31
570
9.3
6
11.7
28.1
ns
74
no
Made in New Zealand from local and imported ingredients
Hillcrest (Aldi) Chewy Muesli Bars Tropical & Yoghurt
1
0.23
31
577
9.6
6.2
11.7
28.3
ns
80
no
Made in New Zealand from local and imported ingredients
Hillcrest (Aldi) Fruity Filled Bars Apple & Cinnamon
3
0.37
37.5
510
na
-
0.4
33.6
-
190
no
Made in New Zealand from local and imported ingredients
Hillcrest (Aldi) Fruity Filled Bars Apricot
3.5
0.37
37.5
506
na
4.9
0.4
30.6
8.4
190
no
Made in New Zealand from local and imported ingredients
Hillcrest (Aldi) Fruity Filled Bars Mixed Berry
3
0.37
37.5
521
na
5.3
0.7
33
8.1
200
no
Made in New Zealand from local and imported ingredients
Hillcrest (Aldi) Mrs Millers Oat Bars Apricot & Dark Chocolate
1.5
0.50
40
720
6.4
6.5
11.4
33.7
6.1
210
no
Made in New Zealand from local and imported ingredients
Hillcrest (Aldi) Mrs Millers Oat Bars Chocolate Chip
1.5
0.50
40
752
7.6
6.6
12.9
35.5
7
230
no
Made in New Zealand from local and imported ingredients
Hillcrest (Aldi) Mrs Millers Oat Bars White Choc & Raspberry
1.5
0.50
40
732
8.8
7.1
12.4
34.3
5
210
no
Made in New Zealand from local and imported ingredients
Kellogg's K-Time Twists Raspberry & Apple Flavour
2.5
0.40
37
540
na
3.9
1.1
36.9
5.7
140
no
Made in Malaysia
Kellogg's K-Time Twists Strawberry & Blueberry flavour
2.5
0.40
37
544
na
4.2
1.2
35.9
6
150
no
Made in Malaysia
Kellogg's K-Time Twists Strawberry & Yoghurt Flavour
2.5
0.40
37
544
na
4.1
1.2
35.1
6
175
no
Made in Malaysia
Kellogg's LCM's Golden Joys
1.5
0.53
23
391
na
3.7
5.9
29.2
1.6
275
no
Made in Thailand
Kellogg's LCM's Kaleidos
1.5
0.67
22
376
na
4.6
4.3
34.5
1.3
230
no
Made in Thailand
Kellogg's LCM's Split Stix Chocolatey
1.5
0.67
23
407
na
3.9
9.4
32.6
1.1
200
no
Made in Thailand
Kellogg's LCM's Split Stix Yoghurty
0.5
0.67
23
420
na
3.7
12
34.2
0.4
225
no
Made in Thailand
Kellogg's Nutri-Grain Bars
1
0.67
24
420
na
9.9
7.6
36.6
1.8
255
no
Made in Thailand
Kellogg's Special K Chocolatey Bars Caramel Flavour
1.5
0.80
21.5
372
na
9.8
6
30.8
2.5
200
no
Made in Thailand
Kez's Free & Naked Banana Cake Bars
4
1.20
25
400
na
7.8
1.3
52.8
8.3
14
yes
Made in Australia from local and imported ingredients
Kez's Free & Naked Lamington Bars
4
1.20
25
395
na
7.4
5.9
48.2
12.6
6
yes
Made in Australia from local and imported ingredients
Mother Earth Baked Oaty Slices Apple Crumble
1.5
0.67
40
692
12.4
6.5
9.2
28.8
6.3
222
no
Made in New Zealand from imported and local ingredients.
Mother Earth Baked Oaty Slices Chocolate Chip
2
0.67
40
736
10.8
7.1
11
30.9
6.6
176
no
Made in New Zealand from imported and local ingredients.
Mother Earth Baked Oaty Slices Chocolate Orange
1.5
0.67
40
740
12.4
7.2
12.1
28.4
7.3
177
no
Made in New Zealand from imported and local ingredients.
Mother Earth Baked Oaty Slices Golden Oats
2
0.67
40
772
18.8
7.6
15.5
22.4
7.5
169
no
Made in New Zealand from imported and local ingredients.
Mother Earth Baked Oaty Slices Raspberry & White Chocolate
2
0.67
40
732
11.6
7.6
12.3
26.9
6.7
140
no
Made in New Zealand from imported and local ingredients.
Nature Valley Crunchy Apple Crisp
2.5
0.94
42
788
22.3
8.1
1.7
28.9
6.1
354
no
Made in Spain
Nature Valley Crunchy Dark Chocolate
2.5
0.96
42
818
21.4
8.3
3.4
21.8
7.1
280
no
Made in Spain
Nature Valley Crunchy Maple Crunch
2.5
0.96
42
807
23.5
8.9
1.9
27.8
4.7
333
no
Made in Spain
Nature Valley Crunchy Oats and Honey
2.5
0.94
42
799
23.5
8
1.7
27.8
5
350
no
Made in Spain
Nestle Milo Snack Bar Original
4
0.67
21
334
4.6
5.9
1.5
21.8
10
110
no
Made in Australia from local and imported ingredients.
Nestle Milo Snack Bar with Milk
3
0.67
27
456
5.1
6.3
4.8
24.2
9
100
no
Made in Australia from local and imported ingredients.
Nice & Natural Superfruits Muesli Bar Cranberry & Blueberry
3
0.50
30
456
na
6.9
2.8
29.5
5
57
no
Made in New Zealand from imported and local ingredients.
Nice & Natural Superfruits Muesli Bar Raspberry & Pomegranate
3
0.50
30
480
na
6.7
2.8
28.9
5.3
60
no
Made in New Zealand from imported and local ingredients.
Nice & Natural Supergrains Muesli Bar with Apple, Cinnamon, Spelt & Sunflower Seeds
3
0.50
30
486
6.3
6.3
1.3
25.4
5.1
133
no
Made in New Zealand from imported and local ingredients.
Soma Bite Apple and Superseed
4.5
2.99
32
510
na
14.1
4.6
25.6
11
79
yes
Made in Australia from local and imported ingredients.
Tasti Muffin Bakes Choc Caramel
2
0.37
40
600
na
4.6
4.3
29.6
ns
96
no
Made in New Zealand from local and imported ingredients
Thankyou Superseed & Fruit Bar with Chia and Flaxseed
4
np
45
752
na
9.9
2
19.5
7.8
57
no
Proudly made in Australia using local and imported ingredients
Uncle Toby's Chewy Apricot
4
0.67
31.3
490
15.5
7.1
1.9
15.6
11.5
15
no
Made in Australia from local and imported ingredients.
Uncle Toby's Chewy Choc Chip
4
0.67
31.3
510
15.5
6.9
4.2
17.2
10.9
40
no
Made in Australia from local and imported ingredients.
Uncle Toby's Crunchy Choc Chip Wholegrain Lunchbox Bars
3
0.67
20
370
9.8
8.3
5.7
19.5
10.2
200
no
Made in Australia from local and imported ingredients.
Uncle Toby's Farmer's Pick Fig & Apricot
4
1.10
32
450
13.4
9.2
1.3
20.7
10.8
21
no
Made in Australia from local and imported ingredients.
Uncle Toby's Chewy Forest Fruits
4
0.67
31.3
490
15.5
6.8
2.0
17.1
11.4
12
no
Made in Australia from local and imported ingredients.
Uncle Toby's Oat Slice Apple & Cinnamon Soft Baked Lunchbox Bars
2.5
0.67
35
595
9.8
6
7.7
19.4
6.6
200
no
Made in Australia from local and imported ingredients.
Uncle Toby's Oat Slice Choc Chip Soft Baked Lunchbox Bars
3
0.67
35
592
9.5
6.2
8.1
22.1
6.2
170
no
Made in Australia from local and imported ingredients.
Uncle Toby's Chewy White Choc Chip & Raspberry
4
0.67
31.3
520
15.5
6.6
4.5
19
10.5
15
no
Made in Australia from local and imported ingredients.
Uncle Toby's Chewy White Choc Chip
4
0.67
31.3
520
15.5
6.6
4.5
17.7
10.9
15
no
Made in Australia from local and imported ingredients.
Uncle Toby's Yoghurt Apricot
4
0.67
31.3
510
15.5
7.1
4.3
17.9
10.7
20
no
Made in Australia from local and imported ingredients.
Uncle Toby's Yoghurt Honeycomb
4
0.67
31.3
520
15.5
6.8
4.7
16.5
11
18
no
Made in Australia from local and imported ingredients.
Uncle Toby's Yoghurt Raspberry
4
0.67
31.3
510
15.5
7.0
4.3
18.4
10.5
20
no
Made in Australia from local and imported ingredients.
Uncle Toby's Yoghurt Strawberry
4
0.67
31.3
510
15.5
7.0
4.3
18.5
10.5
20
no
Made in Australia from local and imported ingredients.
Uncle Toby's Yoghurt Mango Passionfruit
4
0.67
31.3
510
15.5
7.0
4.3
18.1
10.4
22
no
Made in Australia from local and imported ingredients.
Weight Watchers Caramel Shortcake Baked Bar
1.5
0.57
22
363
na
4.3
7.4
29.2
2.8
326
no
Made in New Zealand from local and imported ingredients
Weight Watchers Choc Delight Indulgent Bar
1.5
0.80
21
361
na
4.8
9.7
36.4
7.4
219
no
Made in New Zealand from local and imported ingredients
Weight Watchers Coconut Delight Indulgent Bar
1.5
0.80
21
374
2.1
4.3
12.5
37
7.7
212
no
Made in New Zealand from local and imported ingredients
Weight Watchers Raspberry & White Chocolate
2
0.57
22
354
na
4.2
6.5
33.1
4.7
157
no
Made in New Zealand from local and imported ingredients
Woolworths Homebrand Oven Baked Fruit Bars Apple
3
0.36
37.5
525
na
4.5
<1.0
33.9
4.2
140
no
Made in Australia from imported and local ingredients
Woolworths Homebrand Oven Baked Fruit Bars Apple & Blueberry
2.5
0.36
37.5
529
na
4.3
<1.0
40.7
3
140
no
Made in Australia from imported and local ingredients
Woolworths Homebrand Strawberry Yoghurt Muesli Bars
2
0.24
25
432
11.5
5.2
7.2
19.1
4.6
23
no
Made in Australia
Woolworths Select Muesli Bar Chewy Choc Chip
3
0.40
30
489
12.0
7
5
23
7
40
no
Made in Australia
Woolworths Select Muesli Bar Choc Honeycomb
3
0.40
30
504
12.0
7
5
17
5
46
no
Made in Australia
Woolworths Select Muesli Bar Yoghurt Apricot
3
0.40
30
495
11.7
6
5
21
6
40
no
Made in Australia
Woolworths Select Muesli Bar Yoghurt Strawberry
3
0.40
30
501
11.7
6
5
22
5
45
no
Made in Australia
TABLE NOTES
*Price is per bar, based on price paid per bar/pack in Sydney supermarkets in March/April 2016.
na information not available or not applicable
ns not stated
np not purchased
---