Oregano supplier slapped with $11k fine by ACCC
Another supplier caught making misleading claims.
---
A major food supplier has been fined almost $11,000 for trying to pass off olive leaves as oregano.
The fine comes after CHOICE tested 12 oregano samples and found only five of them were 100% oregano in April 2016.
The Australian Competition and Consumer Commission (ACCC) has fined Hoyt's Food $10,800 for making false and misleading representations on its Hoyt's Oregano Leaves Rubbed product.
The packaging of the 25g Hoyt's Oregano Leaves Rubbed plainly stated it contained "oregano leaves" and that "oregano has a strong aromatic camphor like scent", but testing commissioned by the ACCC indicated approximately 50% of the product contained olive leaves.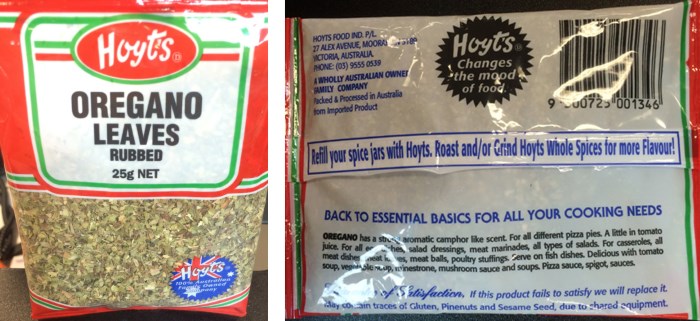 Hoyt's Food supplies its product to major retailers across Australia.
Suppliers must accurately represent the ingredients in their products, says ACCC commissioner Sarah Court.
"Suppliers of food products must ensure the accuracy of representations about the ingredients on labelling and any other packaging.
"Consumers use labelling on food products to make their purchasing decisions and are entitled to expect accurate labelling."
In addition to paying the $10,800 fine, Hoyt's Food has taken steps to change its supply arrangements and indicated it will test its oregano products in the future.
This is the fourth food manufacturer to be targeted by the ACCC. The industry regulator accepted enforceable undertakings covering three other oregano products in November 2016.
Correction: A previous version of this story mistakenly claimed that Hoyt's was found to have mixed ingredients. They were actually found to be making misleading claims about their oregano.
---
Join the conversation

To share your thoughts or ask a question, visit the CHOICE Community forum.