Mortgage Broker Investigation
CHOICE sent five home buyers to some of Australia's best known mortgage brokers to test the advice on offer.
Plenty of room for improvement for brokers
---
You'd think a mortgage broker would hunt down the most appropriate home loan deal possible for you when lining up finance for the biggest purchase of your life. After all, isn't that what they're paid to do? While many brokers do exactly that, the law only requires that mortgage brokers do not suggest a home loan that's unsuitable for your needs. The results of our shadow shop suggest home buyers should take a close and critical look at what their brokers come up with.
We sent five home buyers to three of the biggest mortgage broker businesses in Australia, commanding a combined market share of close to 50% according to IBISWorld in 2014. The names are not unfamiliar:
Our sample was small, but we found few examples of good practice.
Instead, our borrowers encountered pressure sales tactics, inappropriate advice, lack of commission disclosure and upselling with little consideration of risk.
For more on how we assessed the brokers, read How we shadow shop mortgage brokers.
What do brokers have to do?
Good question.
While there are consumer protections in the credit regulations, there is no explicit requirement for brokers to work in your best interest.
Mortgage brokers can't recommend a loan that is unsuitable and that could cause financial hardship, but their recommendation doesn't have to be the best or even a good home loan for you. For example, the loan doesn't have to have a competitive interest rate.
A mortgage broker has to give you a credit guide that outlines information about the commissions they receive, the lenders they can arrange finance with (lender panel) and where to go if you have a dispute with the broker.
The brokers in our study showed plenty of room for improvement.
Problems with home loan advice
To be fair, mortgage brokers can help home buyers – especially first home buyers – navigate their way through the dense thickets of home loan options. No wonder, then, that mortgage brokers now write just over half of all new home loans. Brokers can match your needs with the lender's and help you decipher the mortgage application process. And good brokers see themselves as educators and advisers, not just salespeople. In our shadow shop we found only one broker who performed well in this role. We found problems with the home loan advice or customer service provided by at least one broker in each of our home loan scenarios:
The problems included:
Advising a home buyer who wanted to refinance her home loan and is in an unsecure employment situation to use the equity in her home to invest or go on a holiday.
A broker pushing his own company's product even while acknowledging that other lenders offered a better loan.
A couple who wanted to buy a $600,000 investment property but were advised to take out a $1m loan secured against their home.
Here's how the 15 brokers rated, according to our expert panel:
Poor – seven
Borderline – two
Acceptable – three
Good – one
Mixed – one. Some experts thought this broker had good points but others had concerns.
Not rated – one. This broker advised the borrower in the unsecure employment situation to do nothing, which was, in fact, good advice.
The scenarios
Self-build
Peter* bought a block of land in the Sydney area and is about to start building his own home. He needs $550,000 and already had pre-approval with one lender.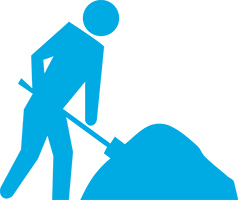 He felt he was exposed to pressure sales tactics from the AFG broker. Not only was there a tight timeline on the offer, the broker did not want to meet with him unless he was going to sign an application form "I actually didn't want to go with this broker – I felt pressured the whole time".
The Mortgage Choice and Aussie brokers asked him about his expenses but then used their own standard estimate instead. Apart from this, the Aussie broker was the best broker in our survey. Peter was impressed with the tailored advice he received from this broker – like ensuring he borrows enough to be able to afford finishing and landscaping. Peter liked the loan recommendations from the Mortgage Choice broker: "the deal he offered is pretty good."
Self-build

| | AFG | Aussie | Mortgage Choice |
| --- | --- | --- | --- |
| Home buyer rating | 2.5 | 4.25 | 3.75 |
| Commissions disclosed? | No | No | Yes |
| Lender panel disclosed? | No | Yes | Yes |
| Provided credit guide? | No | Yes | Yes |
| Experts' rating | Poor | Good | Mixed |
| Experts' comments | "Seems broker didn't invest any real time into client, poor guidance and understanding of client's overall wants." | "There was a detailed discussion of needs and objectives." | "Met the client's needs, added value"; "No consideration of affordability". |
Refinance: self-employed
Carol* is a self-employed contractor from Victoria who started full-time contracting in early 2015 on a four-month contract. Her house is worth $550,000 and she has an $180,000 loan. Only a few lenders would refinance her loan, citing her lack of secure income as a problem.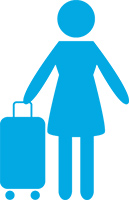 Yet, despite this, her AFG broker suggested she use the equity in her home for investing in one or even two more properties, shares or maybe a holiday. "I don't think the broker really understood enough about my financial situation and needs.
The Aussie broker instead asked her to hold off with the refinance until the start of her next contract. But this broker also suggested she was able to take out a loan of nearly double the amount she wanted.
Some good advice in this scenario was from the Mortgage Choice broker. He told Carol he didn't think lenders would refinance her loan and asked her to come back after she had 12 months' continuous income. He said her current loan is competitive so she "shouldn't lose any sleep over it".
Refinance: self-employed

| | AFG | Aussie | Mortgage Choice |
| --- | --- | --- | --- |
| Home buyer rating | 2.7 | 4 | NA |
| Commissions disclosed? | Yes | Yes | NA |
| Lender panel disclosed? | No | Yes | NA |
| Credit guide provided? | Yes | Yes | NA |
| Experts' rating | Poor | Acceptable | NA |
| Experts' comments | "This is an example of inappropriate upselling with no real consideration of risk" | "It is unclear how the maximum borrowing capacity was calculated." | "It was good to see a broker give advice not to do anything when this is the right advice." |
First home
Jane* lives and works in a regional area and wants to buy a $350,000 unit in her nearest capital city, initially as an investment and later as a first home. She only has a 10% deposit.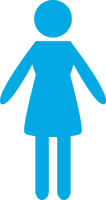 Her Aussie broker appeared knowledgeable and suggested she holds off buying until she had a bigger deposit, which she decided was good advice. But he tried to steer her to his company's product. "I am a little concerned regarding the impartiality of promoting Aussie Home Loans and not recommending ING or Suncorp (which he had admitted generally offered cheaper loans)."
In Jane's opinion, her Mortgage Choice broker was unreliable, not providing product recommendations. AFG, while also appearing knowledgeable, wanted to rush her into a pre-approval before even discussing specific loans.
First Home

| | AFG | Aussie | Mortgage Choice |
| --- | --- | --- | --- |
| Home buyer rating | 3 | 4 | 2.75 |
| Commissions disclosed? | No | No | No |
| Lender panel disclosed? | No | No | No |
| Credit guide provided? | Yes | No | No |
| Experts' rating | Borderline | Acceptable | Poor |
| Experts' comments | "seemed intent on steering the prospective borrower to one bank" | "would appear not completely impartial by way of comments and steering towards Aussie product" | "has not met the client's needs" |
Refinance: Young family
Corinna* and Thomas* live in Queensland, have a two-year-old son and are expecting a baby. They own a house worth $425,000 and want to refinance a $340,000 loan. Flexibility and access to extra repayments are important for them.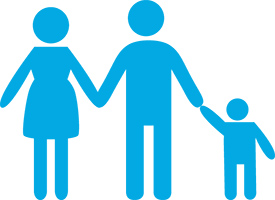 They felt that none of the three brokers actually met their needs. "Next time I will make an appointment to speak in person with representatives of three lenders and bring all my documentation with me," says Corinna. "I will not be returning to a broker because they either fail to offer products in my best interest, or in their ability to provide accurate and timely service to their clients."
Refinance: young family

| | AFG | Aussie | Mortgage Choice |
| --- | --- | --- | --- |
| Home buyer rating | 1 | 1.5 | 3 |
| Commissions disclosed? | No | Yes | Yes |
| Lender panel disclosed? | No | No | No |
| Credit guide provided? | No | No | No |
| Experts' rating | Poor | Poor | Poor |
| Experts' comments | "Real communication issues between the broker and the consumer." | "Did not give any real consideration to tailoring the loan to the prospective borrower's needs." | "Lacked in the area of providing a solution for the client." |
House paid off, now investing in property
Emma* and Paul* have paid off their $1.2m house in Sydney and want to invest in a $600,000 investment property.They plan to make extra repayments.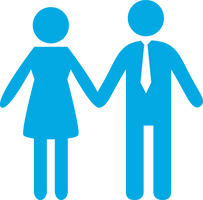 Both the Aussie and Mortgage Choice brokers recommended they leave their existing (but paid off) loan of over $400,000 open and take out an additional loan of $600,000: a combined loan of more than $1m secured on their home.
Meanwhile, the AFG broker didn't consider their needs.
House paid off, now investing in property

| | AFG | Aussie | Mortgage Choice |
| --- | --- | --- | --- |
| Home buyer rating | 2.75 | 3.25 | 3.75 |
| Commissions disclosed? | No | No | No |
| Lender panel disclosed? | No | No | No |
| Credit guide provided? | No | Yes | No |
| Experts' rating | Borderline | Acceptable | Poor |
| Experts' comments | "Did not adequately consider needs and objectives of the prospective borrower." | "The fact that he wanted the client to borrow $1 million was a shock." | "Suggested the consumer could arrange a new loan of $600,000 and retain the existing credit facility of $460,000." |
Lax regulations
CHOICE asked Professor Kevin Jameson, head of the Department of Applied Finance and Actuarial Studies at Macquarie University, to have a look at the results of our investigation. He was not impressed with some of the brokers we shadow-shopped.
"My overall impression was that too often this was not a process driven by giving good advice. It comes across as a process where the applicant is provided with (or upsold to) what they think they want or need," Jameson said.
"That may well be the nature of this industry - product sales rather than advice. However, it needs to be recognised, as in financial planning, this is not always in the best interest of the client."
"These are very significant financial decisions, with serious consequences if they go wrong. There is a balance to be struck between consumer responsibility and the right to make financial decisions, and the need for the broker to give responsible individual advice. Whatever the shortcoming in the financial advice area, at least the framework there recognises that. In this area the framework seems much weaker."
Compared to financial adviser regulations, the requirements for mortgage brokers are much less stringent. And the rules are open to interpretation in many cases, for instance:
It's not clearly set out at which point commissions or the extent of the lender panel should be disclosed.
Brokers in survey fail best practice
Many of the brokers we shadow-shopped failed best practice when it came to disclosure. Our borrowers intentionally didn't ask about commissions and the lender panel; we wanted to find out how many brokers would give this information unprompted. Very few, it turned out. Only two explained that they receive commissions and which lenders they deal with.
While some provided at least some information about commissions or the lender panel and some provided their credit guide, we think full and frank disclosure should be provided at the start of any advice process. While it's not against the regulations to only provide it later in the process, disclosure is vital for the ability of a home buyer to make an informed decision.
For example, if you're advised to borrow more than you need, detailed information about commissions is important:
On a $400,000 loan with NAB, the upfront commission could be $2600.
On a $600,000 loan with NAB, the upfront commission could be $3900.
As well as the amount of the loan (and how much of it the borrowers are actually owing), factors such as the lender and the type of loan can make a real difference in the amount of commission a broker receives. See our report on how to get the best out of your mortgage broker.
CHOICE verdict
Our shadow shop found many examples of bad practice suggesting that consumers should be wary of the information provided by brokers.
Don't expect that a loan is affordable just because a broker tells you it is; make a budget and make sure you can afford the repayments, even if interest rates go up by 3%.
Stay away from any broker who is pressuring you to sign anything before you have received full and adequate information about your options.
Be aware that different types of loans (larger loans or interest-only loans) or lenders typically pay brokers higher commissions.
Know that any loan recommended by a broker is not required to be the best possible loan for you. It pays to test the competitiveness of loans recommended by brokers against independent sources such as CANSTAR or Flongle.
Ask detailed questions about the professional experience of the broker, broker panel, preferred lenders, commission structures and amounts.
* Names changed.
---
Join the conversation

To share your thoughts or ask a question, visit the CHOICE Community forum.