5 things you need to know about private health insurance changes
What's happening and what you need to do.
The times they are a-changin'
---
Big changes are underway for Australia's private health insurance – the most significant reforms in the last two decades. You may have heard them referred to as a 'simpler system', or tiers: Gold, Silver, Bronze and Basic. But what does that actually mean, and dothey make your insurance easier to understand?
In short: all private health insurance policies are changing. Some haven't changed much, but others have. Here's what you need to know and do.
When are the private health insurance changes happening?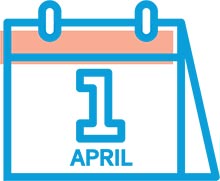 The changes commenced on 1 April 2019, and by 1 April 2020, every private health insurance policy will have changed to the new system. So your insurance policy may not change straight away, but it will change by 1 April 2020 at the latest.
What do the policy names mean?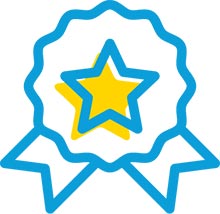 In a bid to simplify health insurance, the government has introduced a system of tiers so consumers know what they're covered for when they buy a particular policy. These tiers only refer to hospital cover, not extras.
All hospital-based treatments are organised into 38 categories, based around different body systems (like 'Ear, nose and throat' and 'Bone, joint and muscle').
Each new hospital policy falls under one of four product tiers – Gold, Silver, Bronze and Basic – with each product tier covering a specific number of categories in a private hospital:
Gold: All 38 categories of services.
Silver: 26 categories of services.
Bronze: 18 categories of services.
Basic policies provides very little – if any – cover in private hospital.
Policies that cover more than the minimum requirement can be called a 'Plus' policy: Basic Plus, Bronze Plus or Silver Plus.
Still confused?
Read more about what each product tier covers in our article on the private health insurance reforms.
How can I save on private health insurance?
Higher excess = lower premiums
You can opt to pay a higher excess to reduce your premiums. This means you can choose a policy that costs you less throughout the year, but you'll need to pay a larger excess if you do go to hospital.
While a lower premium can reduce the load on your budget, consider whether you can afford a $750 excess if you need to go to hospital – especially as you could be out of pocket thousands of dollars, depending on how much your surgeon charges.
New discounts for under-30s
For every year you're under 30, funds may offer a discount of 2% on your premium, up to a maximum of 10% for people 18 to 25. If you don't change your policy, you can keep getting the full discount until you turn 40.
Should I change my policy?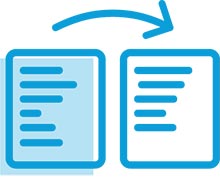 We can't say for certain when insurers will convert old policies into the new system, or whether they'll close old policies and move people to a new one. But we have seen a large number of cases where insurers have moved customers to new policies.
If you haven't already, you will receive a letter from your health fund telling you what they're going to do with your policy. We've put together a guide to help you understand the letter from your fund.
"If you are planning to try for a baby or think you'll need a knee replacement soon and your policy is dropping cover for these services, upgrade before your policy changes to avoid re-serving waiting periods," says Uta Mihm, CHOICE's health insurance expert.
Check in at choice.com.au/money/insurance/health for updates.
What's happened to natural therapies?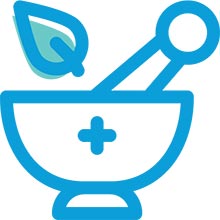 The new tiers don't apply to extras, such as optical, dental, physio – only your hospital insurance. But there are other changes to extras cover that apply to alternative therapies.
Therapies like naturopathy and homeopathy are longer covered by extras policies – acupuncture, myotherapy and remedial massage are still covered. "Cover for Pilates, tai chi and yoga is also affected by these changes. If you want to keep this cover, try to find a policy that offers discounts for gym memberships or covers physiotherapy classes for pilates type exercises," says Uta.
---
Join the conversation

To share your thoughts or ask a question, visit the CHOICE Community forum.