Will private health insurance save you money?
Don't get bitten by misleading marketing – taking out cover isn't always a necessity.
Health insurance isn't right for everyone
---
Private health insurance premiums increased again this April, and health insurers and for-profit comparison sites are ramping up their advertising campaigns in a bid to retain customers.
Especially at the end of the financial year young consumers face a barrage of fear-laden advertising from health insurers and for-profit switching sites designed to pressure them into increasingly pricey policies. In a recent advertisement, policy comparison site iSelect depicts a zoo employee suffering severe injuries after being bitten by a snake and then implies checking your hospital cover is a good idea.
Such campaigns are designed to confuse you into thinking taking out private health insurance is a matter of life and death – but nothing could be further from the truth.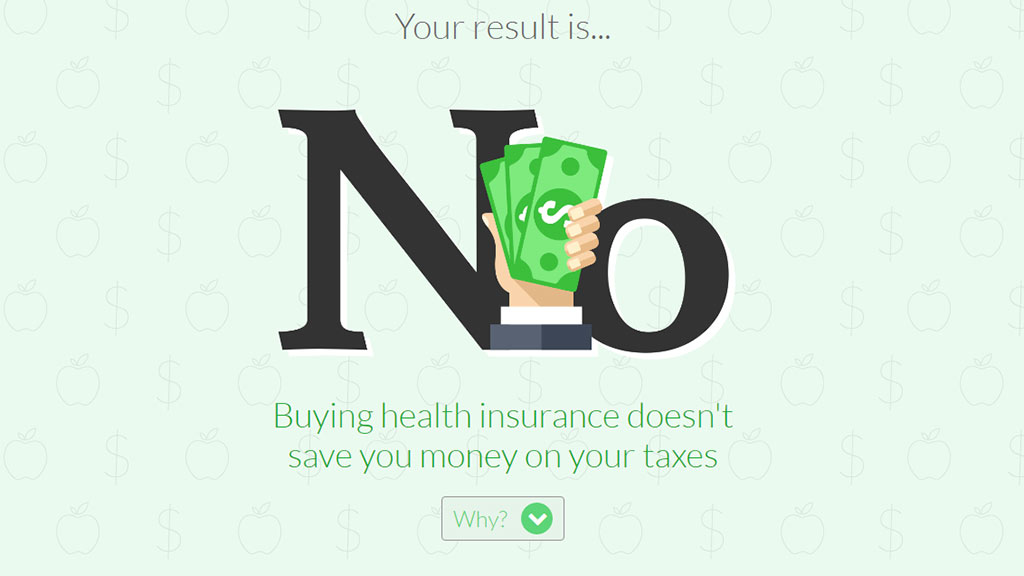 Go to
doineedhealthinsurance.com.au
and answer a few quick questions about your age, income, marital status etc. We'll give you an idea of whether or not you need insurance.
Accidents and emergencies
In Australia, not everyone needs private health insurance, especially if you are in a life-threatening situation. In a situation like that depicted in the iSelect advertisement, if someone is bitten by a snake, they'll end up in their nearest public hospital as an emergency-ward patient and receive high quality emergency care for free.
Even assuming the snake bite victim gets transported in an ambulance, private cover isn't necessarily going to help with that cost. It's worth noting that private health insurance can help with the costs for ambulance, for residents in Queensland and Tasmania ambulance cover is provided for free by their state governments.
In Victoria, Northern Territory, South Australia and rural Western Australia you can purchase an ambulance subscription. Only in ACT, NSW and metropolitan Western Australia is hospital insurance the easiest way to get cover for ambulance.
Premium pain
With consumers staring down an average premium price hike of 54.6% since 2009, it's little wonder 2016 saw a decline in the number of people taking out private cover and a ramping up of fear-based marketing designed to lead consumers into thinking they need to persist with pricey private health insurance.
Given the complexity of the products, consumers often turn to health insurers for advice. CHOICE believes this is contributing to consumers being downgraded into poor value 'junk' policies as insurers try to keep them in the system.
Another issue is the reliance on for-profit comparison sites, all of which have a clear incentive to sell consumers any kind of health insurance product – including junk policies – rather than advising against the need for the product in the first place.
Tax and health insurance
There are two financial incentives the government uses to push people into private health insurance. The first is the Medicare Levy Surcharge (MLS). The MLS is an additional tax paid by high income earners (singles earning over $90,000 and couples over $180,000) who don't have private hospital cover. It begins at $900 a year for singles, and increases the more you earn. Since there are budget hospital policies that cost less than this, if you're on a high income if you can reduce your tax bill by simply buying insurance.
The other stick the government wields to drive people to private health insurance is a charge called the Lifetime Health Cover (LHC) loading. The LHC loading affects you if you take out hospital cover after your 31st birthday, or if you have any long gaps between cover. If you don't take out hospital cover before you turn 31, and you do eventually take it out, you'll pay an extra 2% on your premiums for every year you waited. If you never get private health insurance, the LHC loading will never affect you. In any case, CHOICE crunched the numbers and figured out you're probably better off paying the loading, instead of buying insurance you don't want just to reduce your bill later on.
Young people should be asking: Do I need health insurance?
Insurers make much of the importance of taking out private cover before you turn 31 to avoid the 2% per year Lifetime Health Cover loading (see above) – but consumers only pay the loading once they take out private cover later in life.
"It's important to realise that every Australian already has health cover through Medicare, and if you're deciding to go private, it pays to be aware of exactly what you're getting in terms of cost, coverage and value for money," says Matt Levey, CHOICE's director of content, campaigns and communications.
"We want Aussies to fight back against the industry fear campaign so we've created a free tool at doineedhealthinsurance.com.au," Levey says. "The site asks you a few simple questions to help you decide if you actually would benefit financially from taking out private hospital cover."
Tips on avoiding the health insurance snakes:
---