Common consumer problems
Learn from the recent consumer wins of other CHOICE members.
Lessons learned
---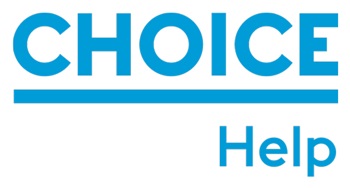 There's nothing like learning from other people's mistakes – and wins. Check out what some of our members have been through recently – you never know when you might experience something similar.
Broken fridge – compensation for ruined contents
Andrew, a CHOICE member, bought a brand new fridge which stopped working after three months.
He contacted the retailer and the manufacturer and asked for a repair or replacement. But he also had to throw away a lot of food which had spoiled due to the broken fridge. He spent a fair amount of time waiting for the repairman to arrive and then for a new fridge to be delivered.
The fridge was replaced but Andrew also wanted to make a claim for compensation for his ruined food and for his time.
Andrew wrote an email along these lines –
My fridge stopped working not long after I bought it and has since been replaced by your company. I believe that under the Australian Consumer Law, I am entitled to claim compensation for spoiled food and for cost and inconvenience while waiting for a technician to diagnose the problem and then for the fridge to be replaced. I attach a list of the fridge contents and the estimated amount of each item, which totals $75. I don't have receipts as I did not anticipate needing them when I bought the contents. I have also spent time waiting for an engineer which I estimate cost me $200. I also spent 10 days without a fridge, which I think is worth at least $100.
Andrew received a compensation cheque for $150, which was more than he was expecting.
Remember: not all manufacturers will be as forthcoming, and Andrew's fridge was only three months old.
If your new fridge doesn't meet a consumer guarantee you might be entitled to claim compensation. Make sure you're only claiming for costs that are reasonably related to the failure to meet the consumer guarantee. Get as much information as you can to support your claim. For example:
receipts if you still have any
photos of spoiled goods showing labels and/or weights if possible
receipts of replacement products.
Andrew also claimed for his time and inconvenience. In his case, he made a few arrangements for technicians to look at his fridge but they didn't arrive on a couple of occasions.
Broken jewellery – wear and tear?
Sandra's daughter bought a charm for a bracelet. Within two weeks, the charm had broken. When she returned it to the store to be replaced, she was told that it was not covered by the store's 12-month warranty as this was considered wear and tear.
We told Sandra that all consumer goods sold in Australia since 1 January 2011 are covered by the Australian Consumer Law guarantees which include a guarantee that goods are of acceptable quality. Goods should last for a reasonable period of time, keeping in mind their price and what they are supposed to do. This is in addition to any manufacturer's warranty. Clearly a piece of jewellery should last longer than two weeks if it is worn as intended.
The jewellery store should have offered Sandra's daughter a replacement or at the very least a free repair.
We suggested that Sandra inform the jewellery store staff that the Australian Consumer Law applies and that this product should be replaced or repaired for free.
New car ­– not all equipment supplied
Marc bought a new car but after he handed over the cheque he was told by the dealer that the manufacturer was shipping cars without certain equipment, in this case a reverse safety camera assembly. Six months after the purchase, Marc was still trying to speak with the dealer and the importer to try to get his reverse camera. The importer tried to blame the dealer, who blamed the manufacturer and no one would reply to Marc's emails or phone calls. He felt he was going around in circles with no one willing to fix his problem.
We told Marc that it looked like the dealer had not complied with the terms of the contract he signed to buy his new car. There are also consumer guarantees that apply to the sale of consumer goods, including motor vehicles. One of these guarantees is that the goods have to match their description – for example, in a catalogue or on an advertisement.
Marc might not have paid the extra money for the reverse safety camera if he'd known how long it would take to be installed and he may have gone elsewhere to have this done. This might be relevant to a claim for a refund or compensation.
We told Marc to contact the dealer again and mention breach of contract and Australian Consumer Law to see if he could get a better response. Sometimes using these words can work wonders. Sometimes not ­– it depends on the awareness of the dealer of the provisions of the consumer law.
Unfortunately Marc could not get anyone to return his calls – again. So we tried.
Believe it or not, a new reverse camera assembly had just arrived yesterday and was sitting in the dealership with Marc's name on it!
We can't always phone dealerships to get these types of problems fixed. But sometimes simply the mention of getting CHOICE involved works well. And always remember to mention the Australian Consumer Law.
Broken iron – repair took too long
Sharon asked us how long is too long to wait for an appliance repair? Sharon's $600 steam station iron was just over 12 months old and caught fire. The manufacturer told her that as it was within the second year of the manufacturer's warranty, it had to be repaired rather than replaced. After leaving it for repair in December, Sharon called the repairer many times until finally in March she contacted CHOICE in frustration.
We thought three months was too long, but were also intrigued that the manufacturer had said that after one year you can only elect to have your appliance repaired rather than replaced. This does not seem to comply with the Australian Consumer Law.
We suggested Sharon contact the manufacturer again and ask for the repair to be carried out immediately or to give her a replacement iron. The $600 price tag was a lot of money to spend on an iron so you don't expect it to break after one or two years.
Sharon contacted the manufacturer again and also mentioned she had contacted CHOICE. She received a call the next day to say her iron was ready.
Need help making a complaint?
Have a look at our scripts and templates if you want to make a call or write a letter or email of complaint.
Join the conversation

To share your thoughts or ask a question, visit the CHOICE Community forum.