The pros and cons of lay-by
Lay-by can be a cheap and convenient way to budget but you should be aware of the pitfalls.
Budgeting with lay-by
---
Do you remember when your mum bought her dinnerware or a new couch on lay-by? In these tight financial times, and with increasingly credit-responsible consumers, old-fashioned lay-by appears to have been making a comeback. Lay-by can take the sting out of shopping, but the fine print can sometimes include tricky conditions such as expensive cancellation fees.
The lowdown on lay-by
During the first three months of 2012, almost 10% of consumers bought something on lay-by, according to Roy Morgan Research – more than double the number who used an interest-free deal in the same period.
Lay-by is offered by all the large department stores as well as many small retailers, with items usually held for eight to 10 weeks. But beware – if you change your mind you may be hit by a cancellation fee of up to 20%.
But as long as you're aware of the risks and conditions, lay-by can be great – especially for things like Christmas shopping, as it allows you to distribute the cost over a longer period, select your presents before popular gifts are snapped up, and avoid the last-minute crowds.
Lay-by vs interest-free
As with an interest-free purchase, you can spread lay-by payments over several weeks or even months. But unlike with interest-free deals, you can only take the product home once it's been paid off. On the upside, lay-by fees are much lower than those for interest-free and you'll never be charged interest (as you may be if you don't abide by the strict payment plan of an interest-free deal).
With lay-by, you'll usually pay a 10–20% deposit for the goods and a small service fee may apply. As interest-free deals usually require an application and ongoing fees, lay-by can be much cheaper.
But lay-by can become expensive if you change your mind, as the service fee and sometimes also the deposit may not be refundable if you cancel or don't keep up the payments. However, if you just need a longer period to pay it off, ask the retailer as they'll often allow you to vary the payment terms.
What's the catch?
There are a number of drawbacks with lay-by.
Service fees ranging from $2 to $12 are charged by the large department stores. But many smaller retailers don't charge a service fee.
Cancellation charges. David Jones, for example, keeps the 20% deposit and the service charge if you cancel your lay-by.
Lay-by is always at the original price for products that might later go on sale. If a store goes into receivership before you've finalised the lay-by, you may become an unsecured creditor, making you last in line to get your money back.
CHOICE verdict
Lay-by can be a good way to budget, especially if there are low set-up fees and you're making a large purchase or buying lots of presents. But make sure you check the cancellation fees and only put things on lay-by you're really sure you want.
CHOICE has found some examples of stores charging a 20% cancellation fee and believes this may not constitute "reasonable cost" in some cases. Obviously, if you cancel the lay-by of a winter coat in August the retailer would have to discount the item in order to resell it, but if the item on lay-by is not seasonal, is reasonably small and readily available, the store's reasonable cost may not be very high, so it may be worth asking for a reduced fee.
Although lay-by is often much better value than an interest-free deal, check whether you can buy the item outright as you may get a better price. Consider using a savings plan and a high-interest account, but make sure you stick with it and aren't tempted to use the money for something else.
Compare lay-by at the big stores
Almost everything is available on lay-by, but toys seem to be the best-sellers, with big department stores marketing lay-by during the annual July toy sales and also offering extended or deposit free lay-bys for Christmas. Fashion is also popular. "You can lay-by goods you need later, for example, a dress for a wedding," suggests Russell Zimmerman, executive director of the Australian Retailers Association.
As well as department stores, smaller stores such as bookstores also offer lay-by. You can even lay-by tickets for a cruise holiday. Special online lay-by stores also offer a wide range of items. Big-ticket items such as whitegoods and furniture aren't offered on lay-by by all stores that carry them. David Jones and Myer, for example, exclude all appliances from lay-by, although you may be able to get them on an interest-free deal.
| | Big W | David Jones | Kmart | Myer | Target |
| --- | --- | --- | --- | --- | --- |
| Minimum purchase amount ($) | $50 | $50 | $40 | $20 | $50 |
| Service fee | $2 | $12 | $3 | $10 | $5 |
| Refund of service fee if you cancel? | NO, and the lesser of $25 or payments you made may also be charged | NO, and 20% of the purchase price is also charged | NO, and additional $11 if you stop making payments | NO | NO |
| Deposit | 10% | 20% | 10% | 10% | 10% |
| Period | 10 weeks (A) | 9 weeks | 8 weeks | 60 days (8 1/2 weeks) | 8 weeks |
| Online lay-by?* | YES | NO | NO | NO | NO |
| Excluded items** | NO | Electricals, furniture and services | NO | Furniture, home entertainment and small electrical goods, home office and computers, and personal care electrical | NO |
NOTES:
*Conditions may differ.
** Items other than clearance stock, gift cards and perishables, as they are normally excluded.
(A) 12-week period online. Extended lay-by periods for pensioners.
Your rights with lay-by
A purchase qualifies as a lay-by when two or more payments are made, including the deposit, and you don't receive the goods until they're paid off. And you have a number of rights when it comes to lay-bys:
The shop must give you a lay-by agreement setting out terms and conditions. If you cancel it, the trader can charge you a termination fee, but it can't be higher than the shop's reasonable costs. So just what is unreasonable? One consumer complained to NSW Fair Trading of being hit with a $1380 cancellation charge – the 20% deposit for a $6900 ring with no customisation work done on the ring. After NSW Fair Trading intervened, the jeweller relented and gave a full refund.
A store can't terminate a lay-by agreement unless you breach it – by missing a payment, for example – or they lose the goods through circumstances out of their control, such as a fire. Queensland Fair Trading reports an incident regarding a lay-by for a $400 stereo; once it was paid off the consumer went to the store but was told the stereo had been lost. Instead, he was offered a different stereo with fewer features. The store had the originally ordered stereo on the shelf but said it would now cost $500 and could not be discounted. This store was acting illegally and the consumer was entitled to the stereo for $400.
Online lay-by
Where are the presents?
When it comes to lay-by and online orders, things don't always go to plan. In 2011, media reports gave voice to furious Big W and Target customers who were waiting for their Christmas presents to arrive after putting items on lay-by or ordering them online.
Big W published an apology on Facebook on 18 December 2011 and Australia Post admitted to problems with Christmas deliveries from online retailers, calling it a "learning process".
Cash still king when buying online
We looked at a number of online sites offering lay-by, including My Lay-by, Lay-by Store and Boredom Busters. The first two offer a large range of items from appliances to furniture and holidays, while Boredom Busters specialises in family entertainment and gift cards.
These sites don't charge service fees or a deposit, and My Lay-by and Lay-by Store offer up to 52 weeks to pay the items off, much longer than traditional stores.
While the stores sell most items at or close to the RRP, other online retailers offer some expensive appliances for hundreds of dollars less, especially if you're able to pay for them outright.
Always check if you can get the item directly from the seller, how much it costs and what the payment terms are. For example, when we looked at the issue in 2012, Boredom Busters sold tickets for the Sydney Harbour Bridge Climb at about a 10% premium, but you could get them on a 12-week lay-by directly from Bridge Climb with no extra cost.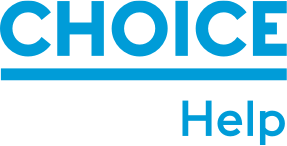 Need more help? The CHOICE Help service is free for CHOICE members. Our consumer advice experts will help you understand your rights and can advocate for you.
---
Join the conversation

To share your thoughts or ask a question, visit the CHOICE Community forum.