Boxing day sales shopping rights
Brush up on your consumer know-how with our summer sales survival guide
Receipts, refunds, reductions and your rights
---
Even if you're not keen enough to line up outside Myer at dawn, it's all too easy to get caught up in the Boxing Day sale madness – and come home with gadgets and gizmos you didn't need for a price you couldn't resist. Before you hit the post-Christmas sales, make a list of products you really need (and, if budget allows, ones you wouldn't mind picking up if the price is right).
Your local shopping hub will be full of hustle and bustle, signs and spruikers, special deals and shiny new toys. Make sure you know your rights before you begin and have a few strategies in place to make the busiest shopping season in your calendar a little less stressful.
In this article:
Avoid sales fails
You can snap up some great bargains and stock up on Christmas decorations for next year during the end-of-year sales. But they can also be a real trap, and you can easily leave with a whole lot of stuff you didn't want or need.
Use these strategies to make the most out of the post-Christmas sales.
Plan: Make a list and divide it into "needs" and "wants". Check flyers and websites for the best offers before heading out to the sales, and be sure the offers are honoured at the store.
Shop around: Just because something is on sale doesn't necessarily make it the best deal. Many shops are willing to price match.
Haggle: You'll have better leverage if you can pay cash.
Buy online: You can avoid the crowds, but check the reputations of online sellers and be very careful if they're based overseas.
Don't overspend: And if you're prone to getting into credit card debt, make sure you use a low-rate credit card.
Many retailers send out catalogues and flyers, allowing you to compare discounts before you hit the shops. Whether you're at home or in-store considering a purchase, checking out online sellers or the websites of bricks-and-mortar stores or even just calling around to check prices can snag you a bigger saving than being first in line when the roller doors open.
And if you are in the market for a big ticket item, check out CHOICE tests and buying guides first:
Your rights as a consumer are protected and guaranteed under the Australian Consumer Law (ACL) – a set of legal protections for Australians in all states and territories that came into effect in 2011, and by which all businesses selling goods or services must abide. When you buy something, the ACL guarantees that the item will do what it's intended to do, last a reasonable amount of time, and cost the advertised price, among other things. It also sets out your rights and obligations – and those of the retailer or supplier – if your purchase is not up to scratch.
Don't be pressured into buying an extended warranty for your discounted electronics or appliances – even if it's still a great bargain with the extra cost added on. Extended warranties or store "care" schemes that cost extra rarely offer more protection than the ACL does for free.
A 2015 CHOICE shadow shop of electronics retailers showed that retail staff aren't always given proper training in Australian Consumer Law; this is particularly relevant in December and January, when many stores hire extra casuals, often just for a few weeks. If they tell you something that's not correct, even if it's "store policy" – such as you need the original receipt to obtain an exchange – you can politely let them know your rights under the ACL, or ask to speak to their manager or supervisor. The same goes for extended warranties – ask what protections it provides beyond your rights under the ACL.
Some stores may still have "No refunds on sale items" signs around the counter, or sales assistants may even tell you before you make the purchase that you can't return something you're buying on sale. Under the ACL, this isn't allowed – if you buy a discounted item that turns out to be faulty or isn't fit for purpose, you're still entitled to a refund if the fault wasn't disclosed or obvious before you bought it.
If you're returning something you bought or a Christmas gift you received because it wasn't the right size, was an accidental double-up or just wasn't to your taste, keep in mind that this is a "change of mind" return, and retailers aren't obliged to give you a refund. They may be happy to exchange it or provide a credit note.
Retailers often put a time limit on change-of-mind returns – seven or 14 days, for example – but many stores will have a more generous window for returning gifts bought around Christmas. It's worth calling the store in advance to find out if they have an extended return window, and if so, when it ends. That being said, don't leave it till the last minute either – you may be restricted to an exchange rather than a refund, particularly if you don't have a proof of purchase, and as sales wind down the selection of items on shelves may be a bit limited.
You could also find the item you're returning may have been discounted in the post-Christmas sales, and if you don't have a receipt, the shop has no proof that it wasn't bought at the discounted price. You may end up with credit for the sale price, not the full price – which might make it worth having a slightly awkward conversation with the giver first.
Receipt deceit
A receipt from the store, whether printed or handwritten, is still the best and easiest way to prove that an item was bought there. If you don't have a receipt, there are a number of options when it comes to proof of purchase: your credit card or debit card statement, store card statements, your customer history (if the store has your details on file), the store's own records, or a combination of these details. Copies or photos of receipts are also acceptable under the ACL, as are receipt or confirmation numbers for online orders.
A retailer might want further detail – if a card statement isn't itemised, for instance – but may be able to reprint your receipt or look up your details in store records to find the transaction that matches.
It's increasingly common for receipts to be printed on thermal paper, but as a CHOICE investigation showed, thermal receipts aren't always permanent. The chemical layer remains active, so the text can fade with time or poor storage, and a thermal receipt left in a hot car on a summer day might even turn solid black! The store has no legal obligation to ensure your receipt lasts, nor are they obliged to accept the faded receipt as proof of purchase if the relevant information isn't legible.
It's a good idea to keep all your hard-copy receipts in the one place rather than leaving them scattered among individual store bags – a paper envelope is one good option, as thermal receipts fade faster when stored in plastic. The ACCC has an app, ACCC Shopper, which lets you snap pictures of your receipts and save them straight to your smartphone. You could also scan or photocopy receipts.
And there's one particular returns myth that just won't die, says CHOICE Consumer Adviser Meredith Cridland: "If the store tells you that you need the original packaging to return a faulty item – you don't! But if you're returning something because you've changed your mind, whether they'll agree to a refund depends on the store's policy, and they probably will want it in the original packaging so they can re-sell it."
Keep all your receipts together. An envelope in your bag or pocket while you shop is all you need. When you get home, put all the receipts in one place so you can't lose them, and make copies, particularly for big-ticket purchases.
Look after thermal-paper receipts. Don't keep them in plastic sleeves, use paperclips or staples rather than tape to attach them to other documents, and keep them away from temperature fluctuations.
Make lists, and check them twice. It sounds obvious, but going into your gift-shopping or bargain-hunting with clear lists of what you want to buy and how much you're willing to spend can help keep you on track and on budget.
Keep the box. If you're not sure a gift will be just right, try to keep the packaging as intact as possible. If it's faulty, you don't need the original packaging, but if you're hoping for a change-of-mind refund or exchange, pristine packaging will help your case.
Do your research. Just because an item is on sale, doesn't mean you're definitely getting the best price. Check prices for the product you want in-store and online before buying.
Start with a smile. If you're returning an item that isn't faulty, it'll often be up to the sales assistant or manager's discretion whether you can exchange or return that extra blender or novelty tie. If you're a beacon of politeness and goodwill during the busiest shopping season of the year, you might find stressed-out staff are a little more willing to help you out.
Advice, information and help
For more information on the ACL and your rights, visit consumerlaw.gov.au or accc.gov.au/consumers.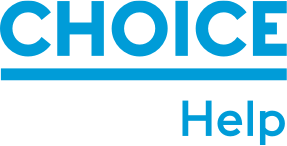 Need more help? The CHOICE Help service is free for CHOICE members. Our consumer advice experts will help you understand your rights and can advocate for you.
---