In the dark on interest-free deals
Be wary of interest-free finance offers – they could cost more than you expect.
Interest-free finance? I'm interested!
---
Sorry, but don't get your hopes up about in-store interest-free finance offers. They might sound tempting when you're itching to get yourself that big shiny new TV and you don't have the cash to buy it outright, but CHOICE research shows these deals are rarely as good as they sound – and often far from "free".
Sure, you won't pay interest if you pay everything off within the interest-free period, but you could end up paying hundreds of dollars for charges such as establishment and monthly administration fees. And if you don't pay everything off in the interest-free period, you could face steep interest rates on the outstanding debt – rates of about 30% are not uncommon.
In 2011 CHOICE looked at flexible payment offers from six major retailers and sent a CHOICE shadow shopper to see how the offers were handled in store.
Inconsistent information
Our shopper visited Sydney stores of Bing Lee, Bridgestone Tyres, David Jones, Harvey Norman, JB Hi-Fi and Myer. The sales staff mostly gave our shopper incomplete or wrong information about details such as interest rates, fees and conditions.
To obtain an interest-free deal, you generally have to apply for a credit or store card, which can come with hefty annual fees and high interest. Application and monthly fees can also be tacked on.
Five of the six stores offered to sign up our shopper on the spot.
Another five did not tell the shopper the interest rate that would apply if the purchase was not paid off within the interest-free period.
Only one salesperson gave an interest rate, but it was not the same rate advertised on the store's website.
Only one of the stores – David Jones – gave correct information about all the fees that apply. The other stores either gave no information about most of the fees or gave information that didn't match the website promotions.
Two stores offered our shopper a shorter interest-free period than was advertised on their websites.
The point of sale palm-off
CHOICE believes that a regulatory loophole means consumers aren't getting adequate information about financial products at point of sale. Retailers are currently exempt from some important licensing requirements imposed on the credit providers whose products they represent.
An Australian Securities and Investments Commission spokesperson told CHOICE: "The obligation to disclose certain information falls legally on the credit provider, not the point of sale representative working for a retailer. In a practical sense, however, the retailer may, and often does, gather information, distribute and generate documents and get the customer's signature, as the credit provider's representative, at the point of sale."
The spokesperson confirmed that the credit provider is allowed under current legislation to pass disclosure duties onto the retailer, adding that "disclosure of fees and charges is usually made by way of the financial table which is contained in a copy of the credit contract given to customers before entering the contract". ASIC offers further advice on interest-free finance to shoppers here.
However, none of the stores offered a credit contract or financial table to our shopper. In one store, our shopper asked about this documentation and was told it was only available online. We view this as a potential breach of the National Consumer Credit Protection Act.
CHOICE verdict
The exemption for retailers is a trap that can lead to consumers being misinformed about the credit deals they are signing up for.
However, CHOICE welcomes a change to disclosure requirements that should make shoppers better informed. In July 2012, it was ruled that all credit card applicants including those applying in store are to receive a mandatory key fact sheet outlining interest rates, fees and charges.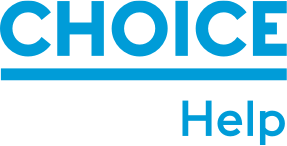 Need more help? The CHOICE Help service is free for CHOICE members. Our consumer advice experts will help you understand your rights and can advocate for you.
---
Join the conversation

To share your thoughts or ask a question, visit the CHOICE Community forum.