Energy and mobile phone contracts rife with unfair contract terms
Despite the ACL, unfair terms don't seem hard to come by.
Catching up with the ACL
---
Unfair terms in consumer contracts have been banned since the introduction of the new Australian Consumer Law (ACL) in 2011. But they don't seem to have disappeared. Mobile phone and energy contracts still appear to have plenty of them, including terms that allow electricity suppliers to raise your rates mid-contract.
And when it comes to mobile phones and other telco services, unfair contracts are standard fare, according to the Australian Communications Consumer Action Network (ACCAN). That's probably why the Telecommunications Industry Ombudsman (TIO) has received about 1200 complaints a year about unfair mobile phone contracts over the past three years.
What's an unfair contract term, anyway?
Under the ACL, an unfair contract term is one that:
would cause a significant imbalance in the parties' rights and obligations arising under the contract
is not reasonably necessary to protect the legitimate interests of the party who would be advantaged by the term, and/or
would cause detriment (whether financial or otherwise) to a party if it were to be applied or relied on.
You don't have to look far to find terms in mobile phone contracts and energy contracts that appear to fit that definition. For example, Energy Australia's 52-page market retail contract says it can:
vary the tariffs and charges set out in a contract, or introduce new tariffs and charges, "for any reason"
discontinue any discounts, rebates or other benefits in a contracted plan if the network tariff changes (even though energy customers have no control over tariff rates)
absolve itself of responsibility for any loss or damage that occurs due to total or partial failure to supply energy to your premises.
In effect, Energy Australia, along with other electricity suppliers, reserves the right to change the terms of the contract midstream at the customers' expense. However, the terms in question, which are standard in many energy contracts, have not been tested by a court of law.
An Energy Australia spokesperson told us the terms and conditions "align with state and federal regulations and consumer protection laws, and are fair and balanced to ensure our customers understand what protections and rights they have when they sign up with us".
The trouble with mobile phone contracts
In 2013, ACCAN released a report on unfair contract terms forced on customers by telecommunication businesses including Telstra, Optus and Vodafone. There was no shortage of terms that might be considered unfair in mobile phone contracts.
Many gave the telco, but not the consumer, the right to change the deal after the contract was signed, a tactic known as unilateral variation. In fact, many of the contracts ACCAN reviewed gave telcos the right to change any terms they wanted mid-contract, including those having to do with monthly access fees, minimum monthly fees, termination and default fees, call or data rates, download limits and the actual features of the service.
And the changes could be made at any time, under any circumstances, and to any degree. One of the worst culprits was the internet service provider Netspeed, whose contract said it could "change prices or services at any time without prior notice to customers or the public" as well as "terminate any account at any time with or without cause or reason".
It also required customers to agree to indemnify Netspeed against liability of any kind. ACCAN alerted the ACCC to these contract terms, and they were ruled unfair by the Federal Court in 2013. Both Telstra and Optus made slight changes to the wording in their contracts following the ACCAN review, while Vodafone clarified a few points.
But all the telcos defended their right to unilaterally change the terms mid-contract.
Unfair contract complaints
Complaints to the TIO about "poor information" in Telstra and Optus contracts dropped noticeably (by 20% and 37%) between 2011–12 and 2012–13. But there are still plenty of contract complaints coming in – 5289 against Telstra and 3249 against Optus in 2012–13 alone.
And overall complaints specifically relating to unfair contract terms have remained steady at an average of about three per day for the past three years, according to ombudsman Simon Cohen. "If a consumer complains to the TIO about their telco making a unilateral contract change, we will review the contract terms and also look at whether the provider has acted fairly," Cohen told us.
"Things we consider are whether the contract allows for a unilateral change, and whether the contract's terms are fair or unfairly balanced in the telco's favour. We ask what notice of any change has been given, the impact on the consumer, and whether other options have been made available."
If the TIO decides a contract term is unfair, Cohen says the resolution "may include allowing the consumer to exit a contract without any penalty, or requiring the telco to comply with the original terms of the contract".
Power imbalance in energy contracts
The Victoria-based Consumer Utilities Advocacy Centre has been pushing for an end to unilateral variation in energy contracts, which allow energy suppliers to increase tariffs any time they want, even for fixed-term contracts.
"Consumers can spend time shopping around to find the best value deal and sign a contract, only to find the retailer can notify them straight away that it intends to increase the tariff," the Centre says.
"Good deals can quickly turn into expensive deals, and because the customers have signed a fixed-term contract, they're likely to face an exit fee if they wish to change retailers."
In a recent survey of 507 Victorians, 86% said unilateral variation was unfair and 94% supported new regulations that would ban it. The trouble for consumers is that it takes a court proceeding to declare a contract term unfair. If that happens, the term will be struck from the contract, but the contract will otherwise remain valid.
Making a complaint
Who do you turn to if you believe you've signed a contract with an unfair term? The ACCC, ASIC and state and territory consumer protection agencies all have enforcement duties with regard to unfair contract terms – or you can take a service provider to court yourself.
ASIC has jurisdiction if it's a financial product; the other agencies are empowered to step in in the case of other goods and services. It may not be a straightforward process, and you may have to pay for legal help. The ACCC, for instance, doesn't act on individual complaints but may add your case to its files.
We asked Consumer Affairs Victoria if it handles complaints about energy contracts and were told to contact Victoria's Energy and Water Ombudsman. Yet the ombudsman service said it doesn't handle these. NSW Fair Trading told us it's up to the customer to try to resolve the issue with the provider as a first step.
If that doesn't work you can a lodge a complaint, and Fair Trading will act as an "informal negotiator", but it can't make a decision that a term is unfair, a spokesperson said. If the agency thinks your complaint calls for investigation, it can seek a declaration from the Supreme Court that a contract term is unfair.
If no such declaration is forthcoming, you can:
make an application to the NSW Civil & Administrative Tribunal (or the equivalent agency in your state), or
make an application to the Supreme Court for a declaration that a contract term is unfair, but only with the leave of the court. Fair Trading says you should seek legal advice if you're considering this option.
ACCC takes on AGL
In December 2013, the ACCC initiated a legal case against AGL South Australia. "AGL SA represented to consumers that if they entered into an energy plan, they would receive a specified discount off the charges they would otherwise pay AGL SA," chair Rod Sims said. "However, AGL SA later increased the rates charged to consumers under energy plans and, despite representing that the discounts would continue, the level of discounts that consumers had signed up to was eroded."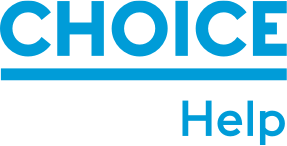 Need more help? The CHOICE Help service is free for CHOICE members. Our consumer advice experts will help you understand your rights and can advocate for you.
---
Join the conversation

To share your thoughts or ask a question, visit the CHOICE Community forum.