Turning off in-app purchases
How to avoid sneaky charges from 'free' apps.
Thought that app was free?
---
No one likes getting hit with big bills, but it's even more infuriating if you or your child clocked up the credit inadvertently on in-app purchases for games marketed as 'free'.
Many apps are free to download, but there are a large number of "freemium" games that require significant in-app purchases to progress or to access the best parts of the game. It's easy for unauthorised purchases to happen within games like these, which are targeted specifically towards kids who don't know any better.
How the bill racks up
Parents give their app store password to their children to download "free" games, not realising that the password can then also be used for in-app purchases. Alternatively, depending on your settings and the app store, there's also a 15- to 30-minute window after entering your password in which further purchases can be made without additional authorisation. Kids can easily rack up large bills – sometimes as high as several hundred dollars – even in these short periods of time.
App developers know that there's money to be made with in-app purchases, which are now the largest revenue generator for app stores around the world. For the US Apple Store, 76% of all revenue comes from in-app purchases on free apps, and in Asian App Stores its 90% of revenue. And here's another figure worth knowing – both Apple and Google take a 30% cut of the money made on in-app purchases.
Problems with in-app purchases
An ACCC review in 2013 found there was a lack of disclosure around in-app purchases, with less than a quarter of "free" children's game apps on one platform disclosing that in-app purchases could be made. On both Apple and Google, less than 20% of these apps included information on how to restrict devices to prevent inadvertent in-app purchases. Marketing something as free when you have to pay to access the best parts of the game is misleading, given that once you're hooked you'll be more likely to pay to continue to play.
Progress in freemium games is often slow or incomplete without the purchase of a non-tangible digital currency, which can be a lot more expensive than you might think. For example, a "wagon" of 2000 "Smurfberries" in the popular game Smurf Village, which we gave a Shonky award to in 2011, costs US$99.99! These transactions are generally made as a normal part of game play too, rather than external transactions, so kids are often unaware that they're actually spending real money.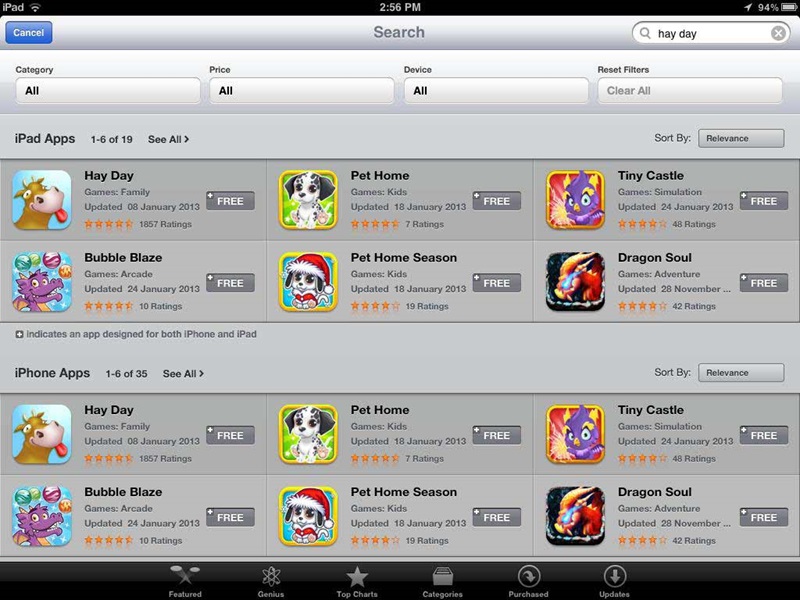 "Free" games often come with extra charges.
Your rights around unauthorised in-app purchases
There are very few regulatory protections in place at the moment, but the ACCC has come out in support of the proposed principles for online and app-based games released by the UK's Office of Fair Trading, which says that:
consumers should be told upfront about any possible in-game costs or advertising
important terms should be prominently disclosed prior to download
an account holder, such as a parent, needs to have given informed consent to payments, otherwise they are not authorised.
In the meantime, the ACCC is continuing to investigate whether platform operators and app developers have potentially contravened Australian Consumer Law in the misleading promotion and supply of apps.
Changes to Apple and Google's in-app purchasing settings
The good news is that a few high-profile law suits overseas have put pressure on app retailers to change the way they work. Following tens of thousands of complaints, Apple was ordered to pay US customers a total of US$32.5m in recompense for children's purchases made in its online App Store without parental consent. It also had to modify its billing practices to ensure consumers' express and informed consent is obtained before charges are made for in-app purchases.
Apple users can now change their settings so they're asked to enter a password for every purchase, and a pop-up message warns people after they enter their password that they have a 15-minute period to buy before they will have to re-enter their password.
Preventing unauthorised in-app purchases
Unfortunately, unauthorised in-app purchases can be an expensive lesson, and getting a refund is generally difficult and time consuming. Your best bet is to prevent unauthorised in-app purchases in the first place.
Make sure you've changed your password settings to require a password for every purchase.
Both Apple and Google now have the ability to require a password for all purchases without a 15- or 30-minute gap (see steps below).
Disable in-app purchases for devices used by children.
Download apps for parental control of smart devices.
Get to know the technology your kids are using and the games they're playing.
Consider disabling internet access on the device when children are using it.
Use gift cards instead of credit cards on app stores to limit the amount that can be spent.
How to restrict or disable in-app purchases on Apple (iOS):
Click on Settings.
Scroll down to General.
Click Restrictions, then Enable restrictions.
You'll be required to set a passcode. Don't share it with anyone you don't want downloading in-app purchases.
To require a password for every purchase without the 15-minute window, click Require password and ensure it says immediately.
Alternatively, you can disable in-app purchases. Under Allow, slide the In-app purchases bar so that it's white (in iOS 7).
How to restrict in-app purchases on Google (Android):
Open the Google Play Store
In the menu select Settings
Under User controls, select password.
You'll either need to set or confirm your password.
Choose Require passwords for all purchases through Google Play rather than Never or every 30 minutes.
For those whose Play Store is older than 4.6.16, you'll need to update to get this functionality.
Getting your money back
If you've already been hit by a bill for in-app purchases that you didn't authorise, there are a few paths that you can take to try and recoup your losses:
Contact the Apple or Google store as soon as possible to request a refund. Contact your bank to discuss any unauthorised charges appearing on your credit card. Some app-related purchases can be added to your mobile phone bill. If you can't resolve the dispute with your service provider, you can contact the Telecommunications Industry Ombudsman instead.
---
Join the conversation

To share your thoughts or ask a question, visit the CHOICE Community forum.