Finding the right smartphone at the right price is no small task, particularly if you don't have $1000 to spend and don't want an iPhone or Samsung mobile. Thankfully there are several options available that are all about price performance with few compromises and the Oppo R15 Pro is one of them.
In this article:
Why we've partnered with WhistleOut
We've partnered with search engine WhistleOut to help you find and buy the right plan for you. The 'Search Providers' button above will take you to their site. While we make money if you buy through WhistleOut, this doesn't influence our rankings. 100% of the money we make goes straight back into our nonprofit mission.
Do you have to spend big to get a premium smartphone?
At around $780 outright or as part of a mid-priced plan the Oppo R15 Pro should satisfy smartphone users wanting to upgrade to a premium mobile without paying a premium price. All the features and functions you would expect to see on a $1000-plus smartphone are there, such as 6.28-inch multi touch display, 128GB onboard storage with 6GB of RAM to cope with multiple apps open at the same time and a twin lens camera delivering great images in most lighting conditions. A couple of things you don't get with the Oppo R15 Pro that you would expect to see on a $1000-plus Android mobile include USB-C (it comes with a micro USB connection) and a more robust waterproof rating – the Oppo R15 Pro has the IP67 rating, meaning it's capable of withstanding immersion in up to one metre of water for half an hour.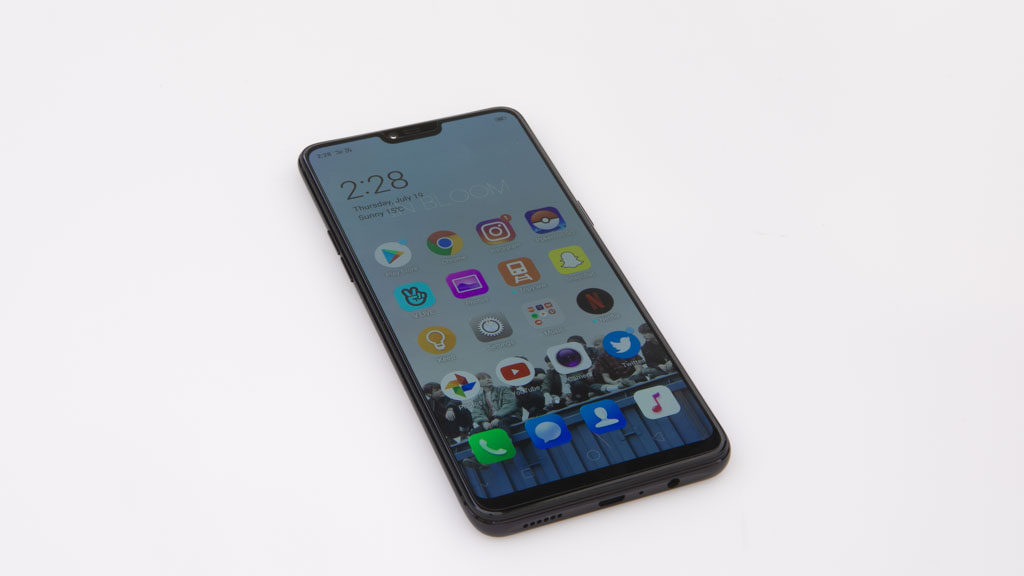 The 6.3-inch screen does give up some real estate with a notch cut out at the top à la the iPhone X but is nevertheless an impressive display.
How does it perform?
Anyone upgrading from a mobile with a 5-inch display or smaller will be struck by how much extra screen real estate you get with the 6.28-inch display. There is a black area at the top of the screen that looks like it's been cut out, which can also be found on the iPhone X as well as some other Android smartphones. The large screen and notch makes it poorly suited to some apps, since some information is blocked out when using Instagram or Facebook, or when looking at photos.
Handling is very good and surprisingly comfortable for a phone that could almost be called a small tablet. While you can enjoy using the mobile as is to show off the various shiny colours on offer, a case would still be recommended.
The Oppo R15 Pro has a front camera of 16 MP and a dual rear primary camera that has a 20 MP telephoto lens and a 16 MP wide-angle lens. Access is quick and easy using finger print recognition or face recognition. Setting up face recognition is easy and although it sounds like a gimmick you will find the process very natural as you simply raise the phone to your face to unlock. Interestingly, it doesn't seem to be twin proof as we had one twin register her face and her sister could access the mobile with face recognition. Lesson here … be careful if you have an evil twin. The screen has no physical buttons with both the finger print sensor and home button located on the back of phone.
The 3430mAh battery should allow you to leave your power bank at home unless you want to spend hours watching videos or gaming and the fast charge means you can get several hours more use with less than a half-hour charge.
The Oppo user interface isn't the standard Android fare but is clearly laid out without too much bloatware.
Oppo look and feel
Some of the strong Android features such as 'Split screen multitasking' are ideally suited to a large screen mobile and the Oppo R15 Pro performed well when working with multiple apps such as Chrome and Facebook, with the extra RAM proving to be very useful making it a flawless experience to go between apps and have them arranged side by side, in either portrait or landscape mode. Another multitasking feature was the ability to swipe in from the notch edge when using an app in landscape mode to reveal a window with messages or notifications from other apps.
Some Android fans may have an issue with the Oppo menu and interface (ColorOS), which similarly to an iPhone, requires users to swipe between pages to access the full range of apps. While this might not please dedicated Android users the look and feel may appeal to a wider range of smartphone users, particularly those moving from an iPhone.
What about the camera?
For many smartphone users, the performance of the camera is a crucial part of the experience and Oppo is aware of this, calling the Oppo R15 Pro a camera phone. Thankfully, the title is justified with strong overall performance of the Oppo R15 Pro in delivering very good images. Users have the option to let the smartphone do everything in automatic mode or they can add their own controls to help get the best possible photo in challenging lighting conditions.
All controls are laid out in a clear and sensible way, with flash controls or timer options front and centre. Some of the more gimmicky features such as the sticker filters were very advanced and fun to play with, while the Beauty filter smoothed out skin and made the person paler as well as slightly altering the face to deliver what the AI thought was a more beautiful version of the subject.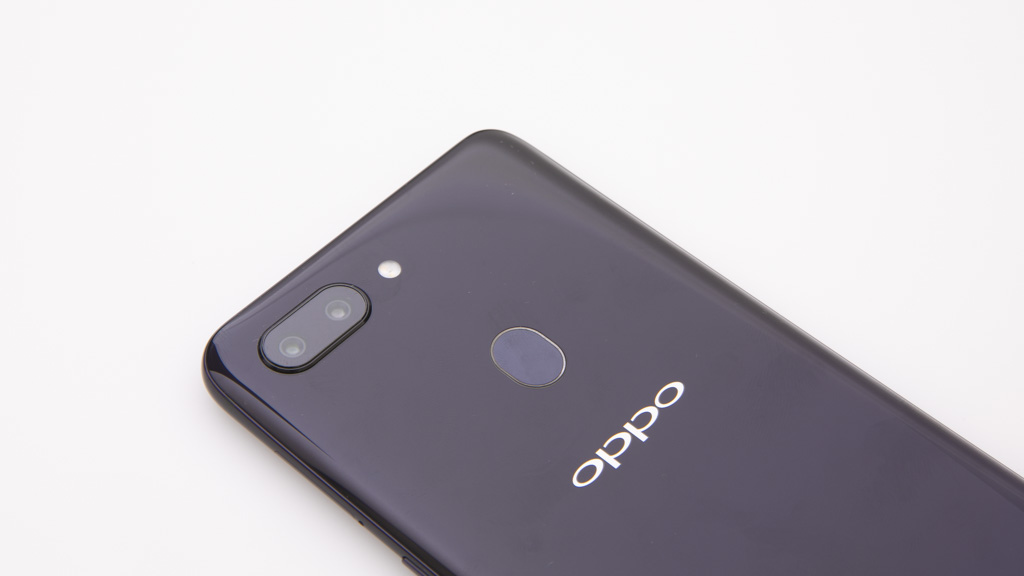 The twin lens camera delivers impressive images in low light as well as being able to capture wider angles.
There are three sizes to choose from for the photos ratio. Standard was the size that most phones would have to use their camera in, square was the same as standard with a slight crop at the top and bottom. Full screen, as the name suggests, made the photo fill the phone's screen but meant those photos taken appeared quite long and fairly zoomed in when viewed on other devices. The zooming feature of either toggling between 1x and 2x, or sliding to customise allows you to zoom with one hand providing a more secure hold on the mobile while composing a shot.
The verdict
The Oppo R15 Pro has little to fault it and although there may be a couple of premium phones that are faster, the difference for all but the most hard-core gamer should not cause an issue. Mobiles with similar features include the Huawei P20 Pro (costing more than $1000) or the OnePlus 6 which is hard to find in Australia. So if you want a solid mid-priced smartphone that for the most part delivers premium performance and features, look hard at the Oppo R15 Pro either as an outright purchase ($777) or as part of a reasonably priced plan.
Stock images: Getty, unless otherwise stated.
Join the conversation

To share your thoughts or ask a question, visit the CHOICE Community forum.