Oppo R17 Pro review
Did you know that $899 is considered mid-range for a smartphone? Well now you know.
The thinking person's smartphone
---
The Oppo R17 Pro is a well thought out, powerfully attractive proposition for Android smartphone fans and iPhone users looking to switch. In this new age of the $2000 mobile, the Oppo R17 has the performance of a mid-range phone – for just $899.
CHOICE verdict
The overall performance, slick design and build quality of the Oppo R17 Pro begs the question – why do you need to spend more than $1000 on a smartphone? The answer – you don't. The camera performance is very good for most situations and great in low light, the battery charging is phenomenal and the speed and display quality is what you'd expect from a far more expensive smartphone.
Price: From $899
Contact: www.oppo.com.au
Why we've partnered with WhistleOut
We've partnered with search engine WhistleOut to help you find and buy the right plan for you. While we make money if you buy through WhistleOut, this doesn't influence our rankings and 100% of the money we make goes straight back into our nonprofit mission.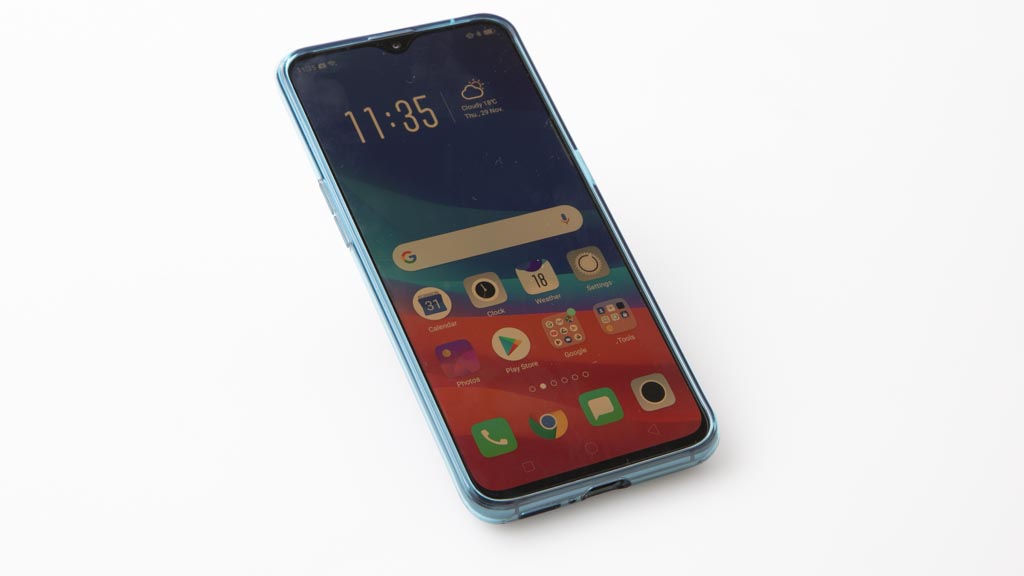 The Oppo R17 Pro menu layout and style is very 'iPhone' compared to other Google Android smartphones
Look and feel
The Oppo's ColorOS 5.2 menu and interface might not please some Android enthusiasts, as it delivers a different look and feel to the standard Google Android smartphone. You need to swipe between pages to access the full range of apps, for example. However iPhone users will find the look and feel very familiar.
Anyone upgrading their plan will find the screen seems huge compared to their old mobile.
The removal of the home button and the edge-to-edge screen produces a 6.4-inch screen size in a phone no larger than an older mobile with a 5-inch screen.
There's a black area, or notch, cut out at the top for the front-facing camera, but this is smaller than on many other smartphones including the Oppo R15 Pro it replaces. If you want the largest possible display then you usually have to accept the notch, unless you go for something a bit different like the Oppo Find X.
A choice of login methods
The Oppo R17 supports a few different login methods, besides the standard pin code:
The fingerprint sensor is incorporated into the screen and is as easy to set up as any other mobile with a fingerprint-enabled home button.
However the fingerprint sensor's accuracy seemed to be less than perfect and it often took us multiple attempts to unlock the phone.
The facial recognition feature worked flawlessly.
Setting up face recognition is easy and although it sounds like a gimmick, you'll find the process very natural as you simply raise the phone to your face to unlock.
Super fast charging
The Oppo R17 Pro comes with a very, very fast charger. This makes it an ideal smartphone for anyone who forgets to plug in their charger at night. Charge it over breakfast and you'll at least get several hours of use.
You can get the Oppo R17 Pro up and running with a 10-minute charge, giving you 40%.
A full charge takes a little over half an hour.
The Super Vooc charger that's supplied with the phone is where all the magic happens. While there is no issue using a standard phone charger, a full charge will take hours rather than minutes.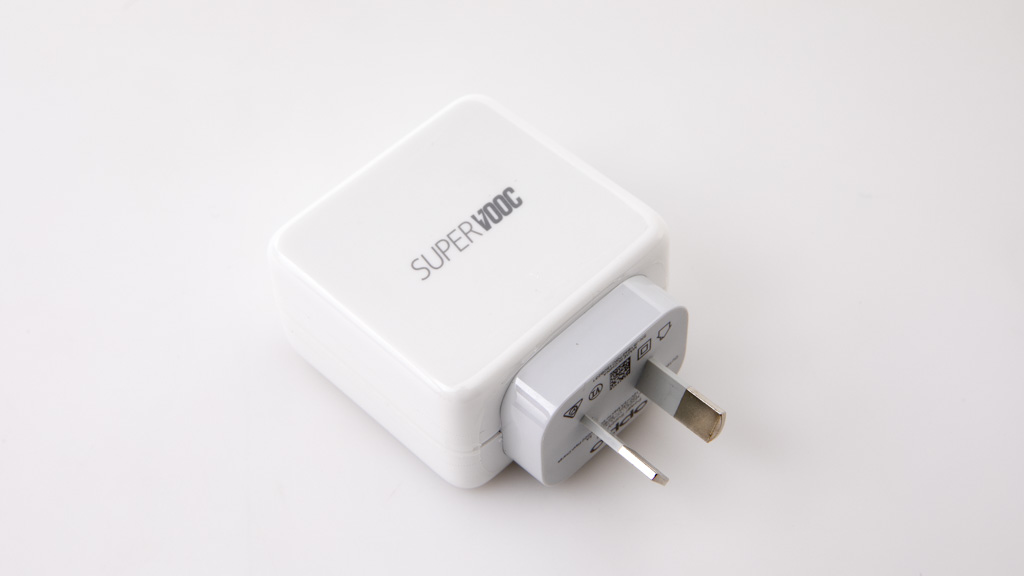 The Super Vooc charger is a mighty impressive piece of tech
Camera performance
For many smartphone users, the performance of the camera is crucial – and Oppo is well aware of this.
Some of the additional smart features in the R17 Pro provide significant improvements over the R15 Pro when taking photos in poor lighting situations.
The Oppo R17 Pro delivers very good images with a minimum amount of effort.
Automatic mode is recommended for most situations, and it does an excellent job.
The R17 Pro cleverly adjusts to fading light, changing the aperture of the 12MP main camera lens between F1.5 and F2.4 to get as much sharp detail as possible. When the lighting improves, the aperture adjusts closer to the F2.4 setting.
While you can't choose which aperture setting the camera uses, our results proved consistently good when moving back and forth between indoor shooting without a light and outside in full sunlight.
There are still some manual controls that can help you get the best possible photo in challenging lighting conditions, particularly in areas of shadow or very low light.
In recognising the importance of the 'selfie' shot, the front camera has a large (maybe too large?) 20 MP with a shallow depth of field to help you get as much of the shot as possible in a group setting.
The normal 'fun' features such as the sticker filters and 'Beauty enhance' mode that were in the R15 Pro are included.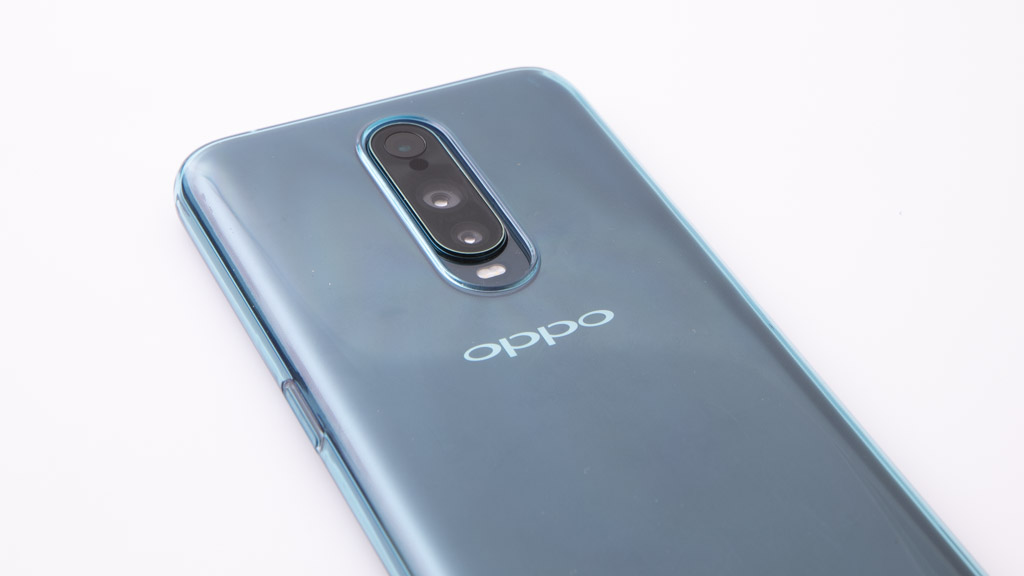 The camera performance.
What's not to like?
No headphone jack. It may sound silly but this one point could stop the otherwise formidable Oppo R17 Pro from being your next smartphone. The success of the iPhone range since the iPhone 7 and other smartphones dropped the 3.5mm headphone connection may mean most smartphone users no longer see this as a huge issue, but it remains a sore point for anyone with a good set of wired headphones. Samsung continues to include the jack in their range for now (so they must know something).
Inconsistent fingerprint reader. The onscreen fingerprint reader was very good when it worked but for some reason it refused to acknowledge our tester's thumbprint and required a redo several times over the review period. The face recognition on the other hand was fantastic and surprisingly natural to use.
Lack of case options. It's an unfortunate reality that if you don't have a Samsung or Apple device, your choice of cases will be limited.
No removable memory. If you keep your life in the cloud this may not be an issue, but the internal storage can still be limiting.
Retail exclusive models. Regarding the previous point, Officeworks sells a variant of the R17 that does support removable memory. This model isn't available in other retailers, which can be confusing.
While you can't add additional memory via a microSD card using the spare SIM slot on the Oppo R17 Pro that we were sent for this review, some of the R17 Pro models with a dual SIM tray (available in other markets and some local retailers such as Officeworks) do support removable memory.
Processor and memory options
For those who want to know what's under the hood.
Processor: Snapdragon 710
Display: 6.4-inch 1080 x 2340 pixels with Gorilla Glass 6
RAM (memory): 6GB
Storage options: 128GB with 256GB available (128GB should satisfy most users)
---
Latest Electronics and technology
Join the conversation

To share your thoughts or ask a question, visit the CHOICE Community forum.