Video streaming boxes
We review Foxtel Now, Apple TV 4K and Telstra TV2 to see which is best for streaming video to your TV.
Full stream ahead
---
Watching video content through online subscription services like Netflix and Stan has completely changed the way many of us consume our entertainment.
But getting streaming video onto your main TV can be complicated for some users with dongles and Wi-Fi connectivity to deal with, so we look at a few options that allow you to access the latest streaming video and watch it on your TV by plugging an HDMI cable into the back of the TV and using a remote.
What are streaming boxes and how do they work?
Streaming boxes take the hassle out of getting services such as Netflix and Stan onto your TV and while these devices look like tiny PVRs, none of them record – they only stream video to your TV. So you'll need a good broadband plan to enjoy everything on offer.
Three options currently available include the Apple TV 4K, Telstra TV and Foxtel Now.
All these devices operate with a single HDMI connection to your TV and connect to the internet using either a wireless or wired network connection. Best of all, they all come with a remote control, so you don't have to use a smartphone to access and control the channel selections. All these devices can deliver 4K video, however the quality you get depends on the speed of your internet connection. Also, if you don't own a TV that supports 4K resolution you won't get 4K video on your TV – these boxes won't upgrade your HD TV to a 4K TV.
All support Stan and all but the Foxtel Now box support Netflix video streaming. The Telstra TV 2 and Foxtel Now box also have a TV tuner, which can be handy when switching from online to live TV watching.
The Foxtel Now plan ($99) is available on many devices including smartphones, PCs, games consoles and the Telstra TV. So the Foxtel Now box is a solution for people wanting Foxtel on their TV without committing to a full plan. The Foxtel Now box is easy to set up and use and comes with a simple yet effective remote. The connection options also include optical audio (to connect directly to a home theatre or hi-fi amplifier) as well as a TV tuner to watch free-to-air TV.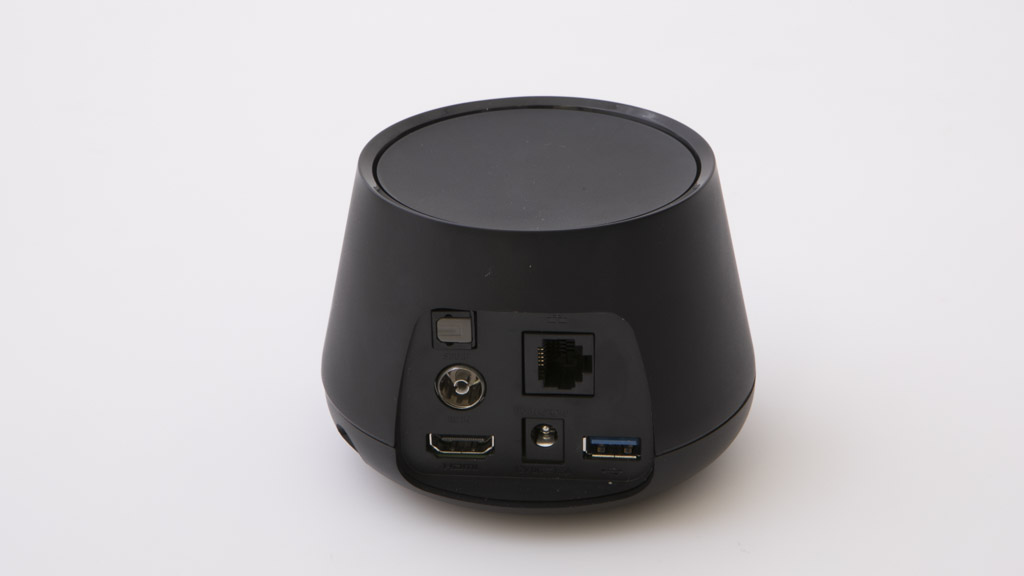 The Foxtel Now box has connections to your TV as well as a digital tuner and audio output to a home theatre system.
The main problem with the Foxtel Now box is that it's so expensive. If you continued on the Foxtel trial package you would be up for $104 per month making it the most expensive streaming service in the universe. More likely, you'll choose as a minimum a standard Starter pack (drama, pop, docos, lifestyle, kids) and sports or movies package making it $44 per month. If you already own a Foxtel package, try the Foxtel Go app (it's included as part of your subscription) on your tablet, phone or laptop and also call Foxtel every six months or so and threaten to leave – the odds are very good that they'll either give you more packages for the same price or discount your current plan just to keep you happy.
Considering the improved options available since Foxtel started gouging Australian audiences more than 20 years ago, the appeal for the Foxtel Now box would be limited to anyone in a rental property with good unlimited internet access and an obsession with sport.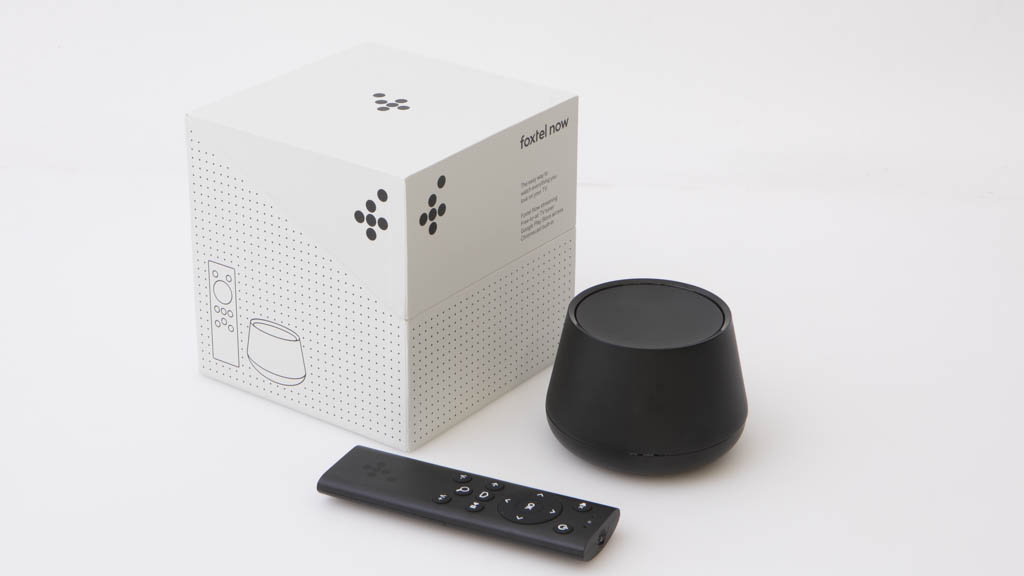 Foxtel Now isn't for everyone but might be useful for nomadic sports fanatics.
The Apple TV 4K box ($279) uses an environment that Apple users will find familiar, so if you have an Apple computer or use an iPhone, this is an easy way to bring the content you're watching on your smartphone, iPad or computer onto your main TV using Airplay. You can also accessing catch up TV for all the free-to-air network stations such as iView, SBS On Demand, Plus 7 and Ten Play.
The Apple TV 4K device is about the size of a set of coasters and sits next to your TV with three simple connections – power, HDMI to the TV and ethernet cable to your home network. There's wireless support as well but only use this if you can't use the ethernet cable option.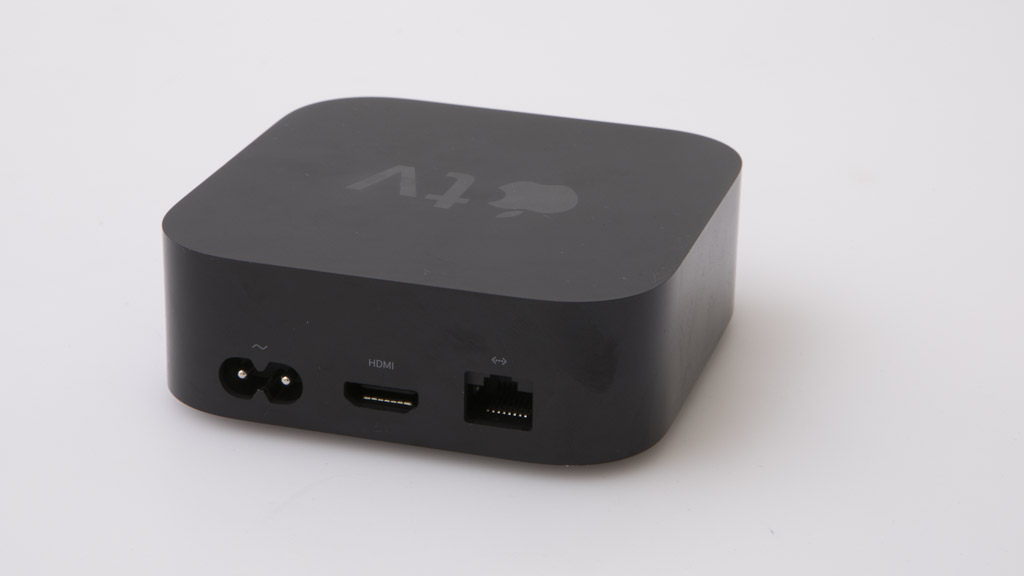 Power, HDMI to the TV and network cable is as simple as it gets.
Once you connect to the TV and sign up to your iTunes account you can enjoy all that the Apple store has to offer using the TV app on your iPhone or iPad or the onscreen menu, which shows a selection of tiles for the latest movies and shows. There's support for Netflix, Stan and Amazon's Prime and the search functionality using Apple's Siri voice recognition is surprisingly accurate and useful. Pick up the remote as a mic and say things like "Turn the volume up", "What's on Netflix with Brad Pitt?" or "Go to the next scene" and Siri will perform as required.
If you have another Apple device and buy movies from iTunes, you'll find the latest Apple TV to be a useful addition to your home entertainment environment.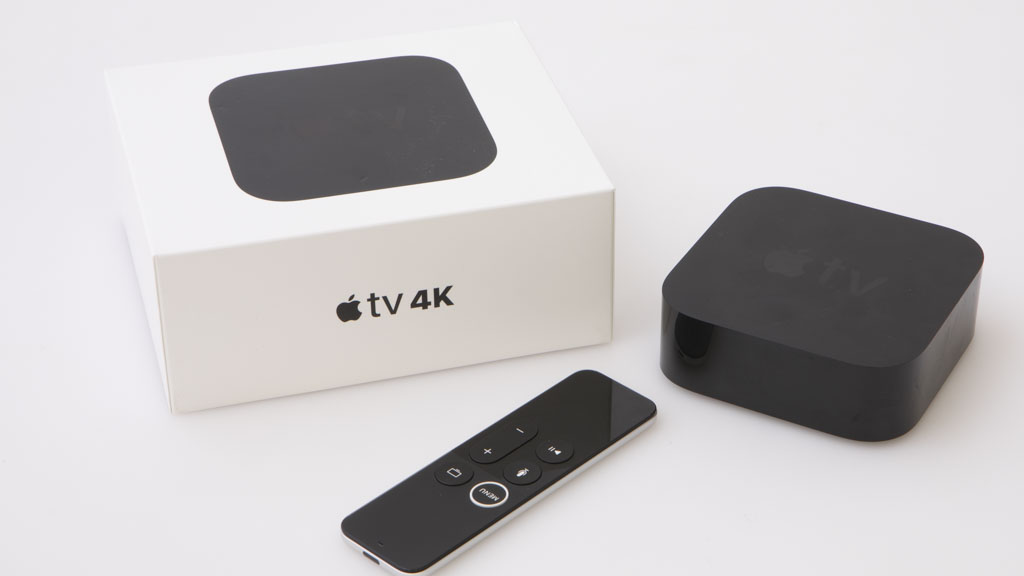 If you're ensconced in the Apple universe, you'll love the Apple TV 4K.
The Telstra TV 2 ($192) combines streaming services with a TV tuner, allowing you to switch back and forth from online streaming to live TV. The slim box should sit comfortably under your TV and set up is straightforward: simply plug in the HDMI cable and follow the prompts and enter your Telstra ID number from an internet or mobile phone plan.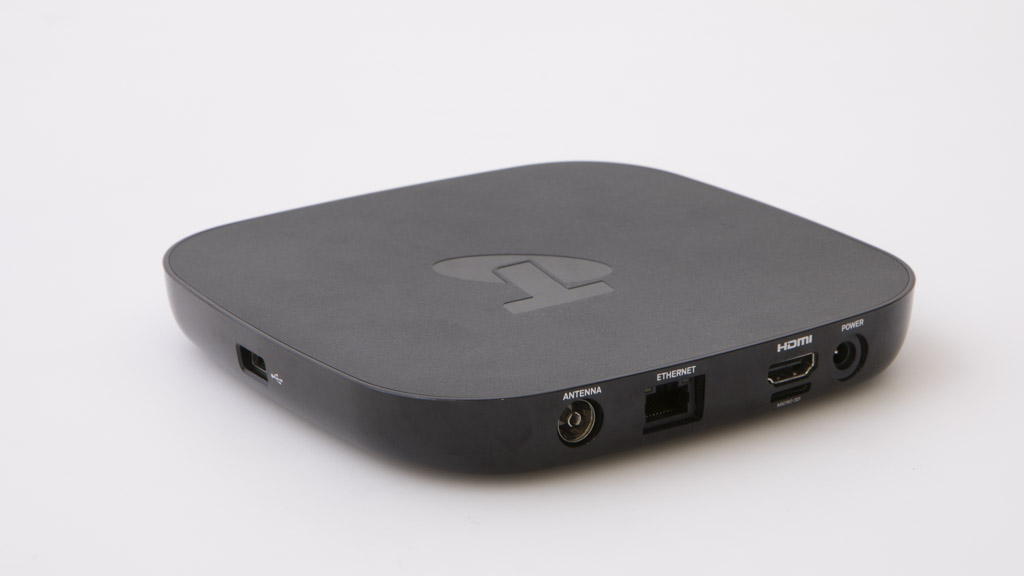 The digital tuner helps bring together free-to-air TV and streaming in one box.
The remote is simple and clear, with buttons to access live TV, the TV guide, Netflix and Foxtel Now. There's some nice integration between live and streaming TV with the TV guide showing you some of the movies and shows within the live TV guide that are available for immediate viewing on Netflix, Stan or even Foxtel Now. It makes for a solid mix of live and streaming TV.
Telstra TV 2 will appeal to free-to-air TV fans wanting to embrace the world of streaming video without needing to learn any tech.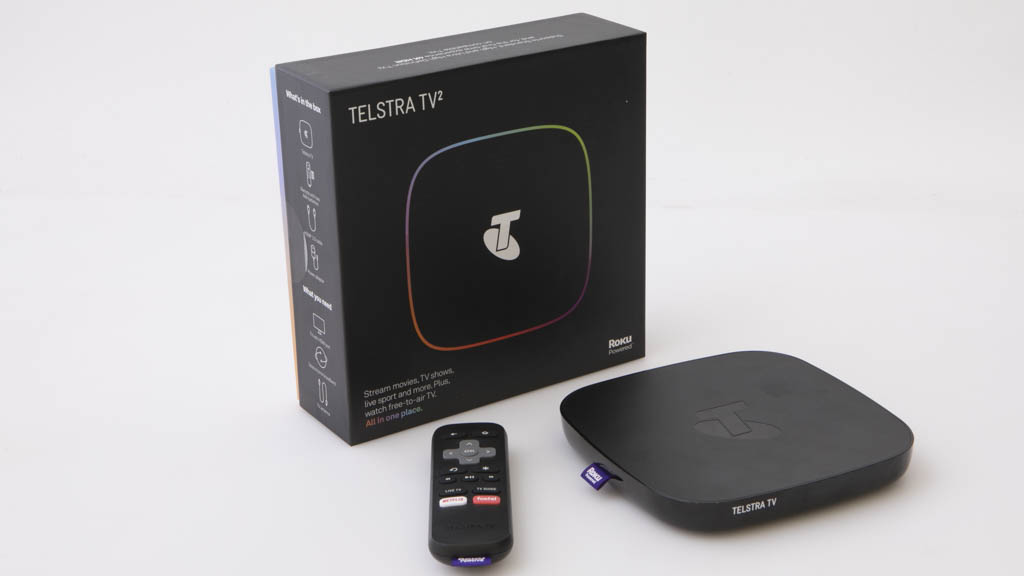 The Telstra TV 2 brings live TV, video streaming and catch up TV together in one box.
Subscription video streaming from services such as Netflix and Stan have drastically altered the home entertainment environment and streaming boxes allow you to watch movies and shows whenever you want on almost any device with a screen. The remotes that control these devices may be easier to use for those who are averse to owning or using a smartphone, but they still aren't as intuitive or feature-rich as the remote that comes with most of the latest TVs.
The best option for you will largely depend on whether or not you own a smartphone, whether that smartphone is an iPhone or Android, and whether you are a Telstra customer.
---
Latest Electronics and technology