How to cast videos and photos wirelessly to a TV
Mirror your mobile device to your TV and turn your computer into your own personal media server.
Cast your eyes over this
---
Ever wished for an easy way to cast movies from your computer to your TV? Maybe you want to put some of your smartphone's photos on the big screen for a slideshow night. Either way, you can cast photos and video wirelessly to your TV via your home Wi-Fi network.
How does casting work?
Computers and phones connected to the same Wi-Fi network as your TV or media streaming device can share photos and videos to your TV.
Your TV might have some built-in features that allow screen casting. If not, you'll need a media streaming device, such as Google Chromecast or Apple TV, which plug into your TV and let other devices communicate with it.
In this article:
Google Chromecast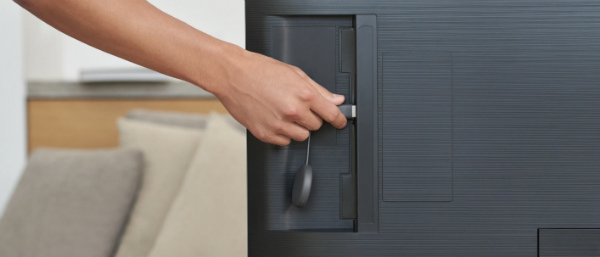 The term Chromecast can refer to two things:
A small device ($59 for Chromecast; $98 for Chromecast Ultra) that plugs into the back of a TV and connects to your home Wi-Fi network.
Some TVs are already Chromecast-enabled, so you won't need to buy a gadget. Do a web search for your TV's brand and model to see if it has this feature built in.
Apple TV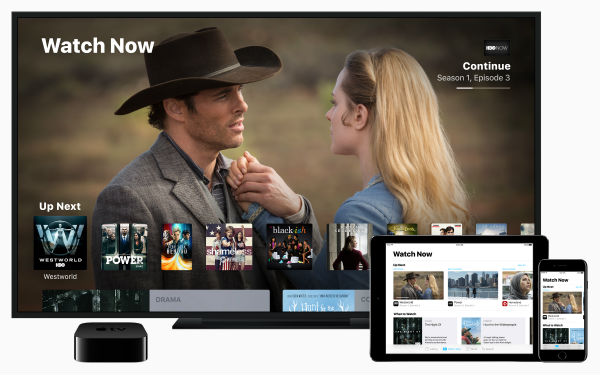 Apple TV ($209) and Apple TV 4K ($249-$279) work best with iPhones, iPads and macOS computers, especially for local data sharing.
Apple TV also has Apple's Siri smart assistant built in, so you can control playback with your voice, but it comes with its own remote for manual control, too.
Casting mobile photos to a TV
If you're hosting a party, celebration or want to show off pics from a recent holiday, you can share photos from a smartphone or tablet with Chromecast or Apple TV.
Sharing photos with Chromecast
You will need:
Android or iOS device with Google Photos app installed
Chromecast
The easiest way to share photos to Chromecast is via Google Photos app – a cloud storage service with infinite space for photos, though it usually compresses them to a slightly lower quality than the original.
Open the Google Photos app and click the cast button in the top right and select your Chromecast device.
Swipe your phone screen to change photos or, on an Android device, click the three vertical dots in the top right and select Slideshow for automatic scrolling.
Sharing photos with Apple TV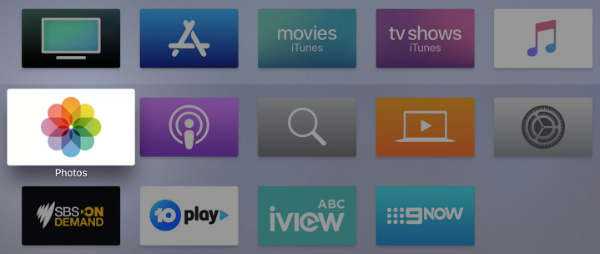 You will need:
iOS device (iPhone or iPad)
Apple TV or Apple TV 4K
First, set up an iCloud account at www.icloud.com or through the iCloud app on your iPhone or iPad. You also need to have set up the Apple TV using the Apple ID as your iOS device, or an Apple ID you've set up iCloud Family Sharing with.
Once your photos have backed up automatically to iCloud, open the Photos app on the Apple TV's home screen, select Turn on iCloud Photos if prompted, and your photos should be visible.
Create your own media server
Media server software can cast videos saved to your computer, or an external storage drive plugged into your computer, to a TV or media streaming device.
Video from Mac to Apple TV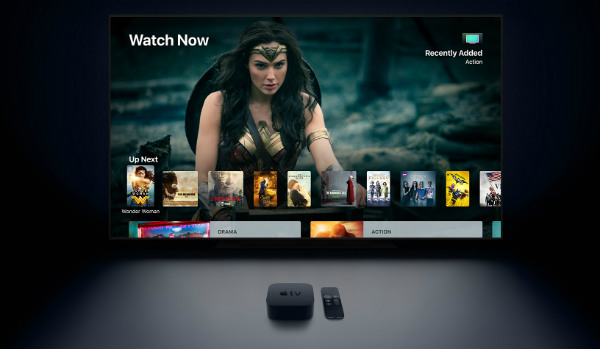 Price: Free
You will need:
Mac computer
Apple TV or Apple TV 4K
When casting video from a Mac's storage drive, the easiest way is to share your iTunes library, which lets you access it from your Apple TV menu.
In iTunes, click File, then Home Sharing, then Turn on Home Sharing.
On your Apple TV, go to Computers, then select your computer.
At the top of the screen, you can see the type of media your Mac's iTunes library is sharing. Select what video you want and it should start playing.
To add a video to your iTunes library, click
File
,
Add to Library
, then select the video file. Not all file types are supported by iTunes, so if yours doesn't show up in the library that's probably the reason. Anything bought or rented via iTunes will work.
Plex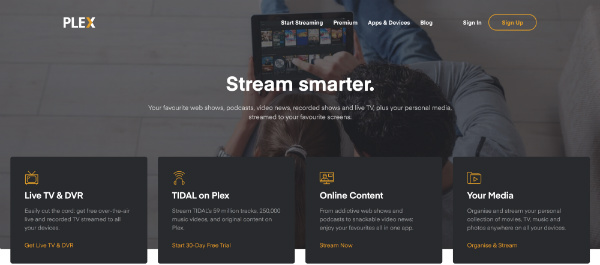 Price: $6.50 per month. Some free features.
You will need:
Windows PC or Mac
Smart TV, Chromecast or Apple TV
The Plex app for Windows and macOS automatically sorts movies and TV shows into genres, adds plot summaries to each video, and includes official pictures for each movie or TV season.
Plex is free to use if you only want a neat way of sorting media on your computer, but to cast any videos longer than one minute you need a Plex Pass subscription – $6.49 per month, $49.99 per year, or $160 to buy it outright.
The Plex Pass also lets you use the Android or iOS app.
Videostream
Price: Free. Some paid features ($2 per month, $21 per year, or $49 for lifetime).
You will need:
Windows PC or Mac with Google Chrome browser installed
Chromecast TV
Videostream shares video to Chromecast via the Google Chrome web browser, which you will need installed on your computer.
You can also download the Videostream app on Android or iOS to control video playback or select new videos from your phone or tablet, so long as Videostream is open on your computer.
The paid version unlocks the ability to add subtitles and create playlists that auto-play the next video.
Alternatives abound
While we've shown some easy and popular methods for screen casting, there are plenty of other media devices out there, aside from Chromecast and Apple TV.
Miracast, Amazon Fire Stick, and Roku are some other popular options. Some of these connect with different software, or work differently with your TV.
Likewise, a search of app stores will turn up numerous other apps that can stream from computer to TV using the hardware listed above and the same basic ideas.
---
Latest Electronics and technology