Pental fined over White King flushable wipes
Claims they disintegrate found to be "false and misleading"
---
Pental fined $700,000 for misleading customers, following CHOICE complaint

White King toilet and bathroom cleaning wipes falsely claim they'll "disintegrate ... just like toilet paper"

Blockages caused by wet wipes costing an estimated $15 million a year

The Federal Court has ordered Pental to pay penalties totalling $700,000 for making false claims about its White King flushable toilet and bathroom cleaning wipes.
The packaging and promotional materials for White King wipes included statements such as "flushable", "Simply wipe over the hard surface of the toilet…and just flush away", and "White King Toilet Wipes are made from a specially designed material, which will disintegrate in the sewage system when flushed, just like toilet paper".
But in the CHOICE investigation into wet wipe products, we tested so-called "flushable" wipes, and found none disintegrated when placed in a mixer with water for more than six hours. This was in stark contrast to the toilet paper we tested, which broke up within minutes and eventually completely dissolved.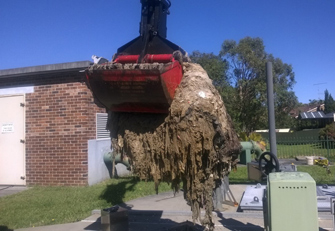 Wipes being removed from a pumping station
Pental admits it represented that its White King flushable wipes were made from a specially designed material which disintegrated in the sewerage system like toilet paper, had similar characteristics to toilet paper when flushed, and were suitable to be flushed into the sewerage system, when these claims were not the case.
"Trying to convince people to flush these products, when the fact is they can clog up your pipes and leave you with plumbing bills in the thousands of dollars, is a grubby marketing tactic," says CHOICE head of media and spokesperson Tom Godfrey.
The ACCC took action against Pental after concerns consumers were misled into believing wipes were suitable to be flushed.
"These White King wipes can't be flushed down the toilet, and Australian wastewater authorities face significant problems if they are because they can cause blockages in household and municipal sewerage systems," says ACCC commissioner Sarah Court.
Godfrey says consumers should be able to trust the claims made on packs.
"With households, local councils and water services organisations having to struggle with the cost of removing these wipes from the sewage system, companies need to clean up their act."
Sydney Water says it's removed more than 1000 tonnes of wet wipes in two years, and that 65% of sewer blockages are caused by wet wipes.
It's costing water authorities an estimated $15 million a year to clear blockages in household and municipal sewerage systems around Australia.
The ACCC has separate ongoing proceedings against Kimberly-Clark Australia Pty Ltd (Kimberly-Clark) concerning alleged false or misleading representations in relation to four flushable personal hygiene wipes products that were marketed and supplied in Australia between May 2013 and May 2016.
---
Join the conversation

To share your thoughts or ask a question, visit the CHOICE Community forum.