Tackling call centres
Tips to navigate call centre menus and voice recognition software.
Press 1 to speak with a machine
---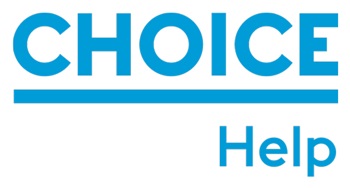 Dealing with call centres can be a nightmare for people with a speech impairment, a disability, an accent, poor English, the elderly, or anyone who just isn't comfortable with technology – especially if you're forced to use voice recognition software.
Whether you're calling a bank, a telecommunications company or your insurer, you'll probably have to follow a series of prompts either by voice recognition software or a keypad menu before you can speak to a real person who can help with your query.
While this sounds straightforward, in reality it can be a long, frustrating process; a spiral of requests to punch in keypad numbers, account numbers or passcodes that ends with you shouting into your handset, only to hear a robotic voice reply, "Sorry, I didn't get that – could you try again?"
Self-service culture
Dr Nichola Robertson of Deakin University has studied the impact of customer service strategies on society. She says that there are plenty of advantages to self-service menus, such as a high level of control over access and the customer's feeling of independence. However, there are trade-offs.
"The downside of self-service systems is that they can fail to offer a sufficient breadth and depth of service, which can lead to them being perceived as restrictive because only certain simple and straightforward services can be performed," she says.
The "one size fits all" approach can mean people are left out.
"The issue that we come across a lot is that of universal design – many call centres seem to be designed to suit just one kind of person," says Graeme Innes, Australian Disability Discrimination Commissioner. "This isn't always going to work for everyone and that's where the system can fall down."
There are guidelines for companies about how to use voice-activated menus, but they're voluntary.
Innes says that smart companies will always offer alternatives. "If they have voice software and that isn't working for you it should offer the alternative of a keypad menu; failing that you should be able to stay on the line and wait to speak to an operator. It is unlawful to treat a person less favourably, so it's in companies' interests to make sure they have measures in place to help customers who need assistance."
Who hangs up?
CHOICE wanted to find out how large service companies handle calls that don't respond to voice activation software or the correct keypad menus.
We called a number of large telecommunications, banking and utility companies to see how they managed difficult calls. Our callers deliberately mumbled and didn't press the keypads when asked. After several rounds of recorded requests to try again, the majority of companies eventually offloaded the calls into a queue where they were answered by customer service reps.
There were, however, two exceptions. After rounds of automated requests to try again or use the keypad, a major telecommunications company and a bank both terminated the calls rather than put them through to an operator.
Top tips for dealing with call centres
Press zero or say "operator" if you're having trouble navigating a call centre menu. Most companies will then forward you to the queue to speak to a real person.
Be patient – call centre staff cop the worst of our moods when we've been on hold for a long time, but bear in mind they're answering up to hundreds of calls a day.
Keep a record of when you called and who you spoke to. Most call centre reps don't provide surnames to protect their privacy, but by law must provide you with a first name.
Ask for a reference number. Most centres will log issues via your account or a reference number; be sure to jot it down in case you have more problems.
Check if the company takes calls from the National Relay Service (NRS) if you have a disability or speech problems. Their website is relayservice.com.au or call voice or text telephone (TTY) 133 677.
Contact the Human Rights Commission if you feel you've been discriminated against. You can call on 1300 656 419.
Disability discrimination
Aine Healy, acting executive director of NSW Council for Intellectual Disability, says getting access to information is becoming a major challenge for a number people with intellectual disabilities, especially those with poor literacy or communication abilities. "It is often preferable that people receive information face-to-face or in a format that might include pictures, however this is becoming increasingly difficult as so much is becoming automated and usually over the phone."
For Dr Rex Newsome, the phone is particularly problematic. Newsome has cerebral palsy, which affects his speech, making it slower and slurred. He says that because of this, voice recognition systems don't respond to his voice. Even if he does manage to get through to an operator, some of them will simply hang up on him. "I can spend 20 minutes just trying to get through to someone. It's a nightmare."
"More than one-fifth of the Australian population can be defined as having a disability," says Australian Disability Discrimination Commissioner Graeme Innes. "That's a lot of people companies are potentially leaving out of their customer service standards."
The digital divide
If you don't have access to the internet it can be incredibly hard to get access to information – Dani Fried, ACCAN
Call centres are just one part of the picture. What concerns many experts CHOICE spoke to is the so-called digital divide.
"People with disabilities are on the wrong side of the digital divide," says Dani Fried, Accessibility Officer for the Australian Communications Consumer Action Network (ACCAN). "If you don't have access to the internet it can be incredibly hard to get access to information."
She believes that although online technology can be a great help to those who struggle to communicate, for those who don't have access to this technology "the only option is the phone, and unfortunately those call centre menus aren't going anywhere".
A different approach
Where most large companies use some kind of automated system, insurer AAMI adopted a "speak to a real person" approach in which customers have their call answered within 30 seconds by a real person before being directed into the right queue.
Josh Wittner, AAMI's executive marketing manager of personal insurance, says the campaign has been in effect for a number of years and has proven to be a strong selling point in the marketplace, even though it comes at a cost. "There have been discussions from time to time as to whether we go to a more cost-effective solution," he says.
However, the benefit for AAMI is huge customer satisfaction. "When people are calling in to make a claim they've usually had something unpleasant happen to them, such as a car accident or a flood. Having a real person answer their call straight away and work out where to send them is a great advantage."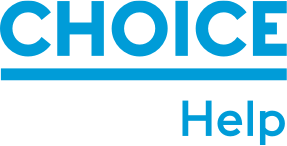 Need more help? The CHOICE Help service is free for CHOICE members. Our consumer advice experts will help you understand your rights and guide you in the right direction.
---
Join the conversation

To share your thoughts or ask a question, visit the CHOICE Community forum.