Need to know
Certain mattresses, ovens, cooktops and cots performed well in our lab tests, but quality can vary from model to model
Our tests also uncovered a shonky fridge and a dangerous change table
We test Ikea products against other brands in a wide range of product categories - check out our full reviews 
Does the sight of Ikea's bold blue and gold send a frisson of retail-related pleasure down your spine? Or perhaps you're literally offended by the thought of paying money for furniture you have to assemble yourself? Maybe you just go there for the meatballs.
Whatever your thoughts on the Swedish Temple of Homewares, there's no denying that Ikea often hits the mark with a huge range of great-value, functional products, and there are probably few homes that don't have at least one item with an unpronounceable Scandinavian name.
Ikea does have a few dodgy buys that are best avoided on your journey through the warren of Hemnes, Hovags and Bjurstas.
However, our product experts have found Ikea does have a few dodgy buys that are best avoided on your journey through the warren of Hemnes, Hovags and Bjurstas.
Whether you're furnishing your home, preparing for a baby or just love dropping cash on things you didn't know you needed, here's our round up of the best buys and the scandi-lous (sorry) rip-offs.
Good buys
Ikea mattresses (mostly)
CHOICE home expert Peter Zaluzny says Ikea offer a solid range of mattresses, which come with additional advantages over other brands.
"Ikea's free trial period of a year is three times longer than Koala's or Sleeping Duck's, plus their warranty lasts a whopping 25 years and it's easy to try each mattress in store before entering the free trial period," say Peter. "Plus, they have quite a few models to choose from."
We take testing very seriously at CHOICE.
The six Ikea mattresses we've tested range in price from $349 to $699 and four of them scored a CHOICE Recommendation from our experts.
But be wary – one of their mattresses rated just OK overall, while another made our worst mattress list with issues including sagging over time, incorrect firmness and a poor sweat repellant score. CHOICE members can access our full review results for all Ikea mattresses.
If you do need to exchange, it's important to know Ikea doesn't have free delivery or pick up, and you're only eligible for one exchange under the trial period.
Ikea cot mattresses
We test cot mattresses for safety, which includes firmness and accuracy of dimensions. Of the 39 cot mattresses we've reviewed, we recommend over half. We tested four Ikea cot mattresses in our CHOICE labs and they rated from very good to excellent – see our full cot mattress reviews.
Ikea Antilop highchair
We reviewed the iconic product and although it didn't score as highly as other highchairs in our tests, at $24.99, it's hard to deny that this is a bargain buy that does the job. It's cheap, lightweight and easy to clean, although our testers did note some downsides:
The Antilop high chair. BYO cute baby.
the harness has no shoulder straps (and it's not permanently attached, so could be a safety issue if you lose it)
it's not foldable
it has no footrest
tray is extremely hard to remove
A CHOICE member said: "The Ikea high chair is simplicity and function rolled into one affordable piece of baby equipment. Everyone I know who has purchased a cheap Ikea highchair as a 'back-up' at granny's, or for a holiday house, have soon discarded their fussy, expensive chair in favour of this one."
See our expert highchair reviews.
Kitchen kit: wall ovens and cooktops
Although neither of the Ikea wall ovens we tested made our Recommended list in our reviews, both scored very well, especially given their low price point.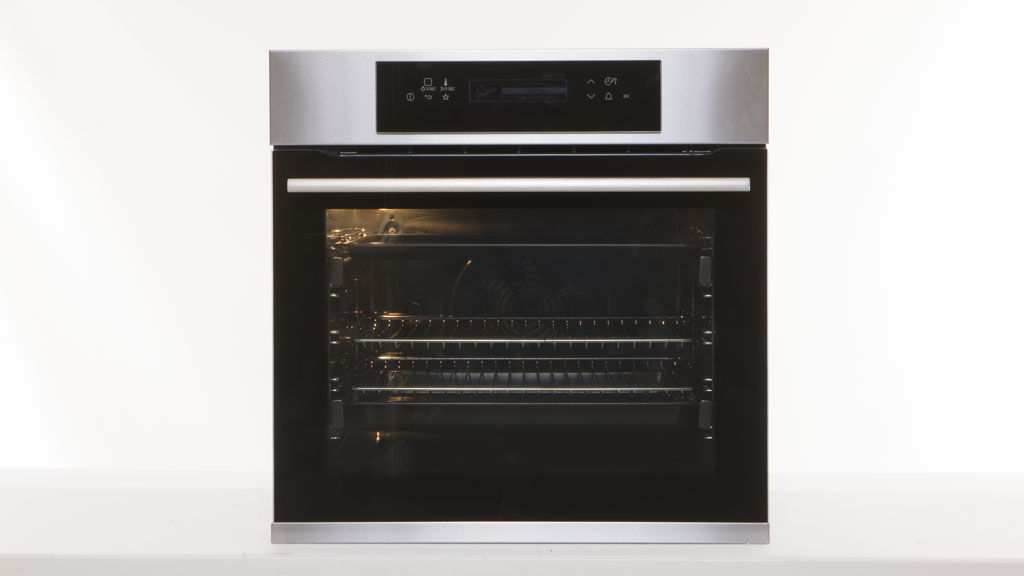 Ikea ovens impressed in our tests.
Likewise, Ikea offer quality options when it comes to cooktops across their gas, ceramic and induction ranges. Our experts were impressed by their performance for their modest prices, and two models scored a CHOICE Recommendation after rating higher than 80% overall. Some models definitely perform better than others, so check out our full review results to get the best one.
Products to be wary of
Ikea cots
If you're considering an Ikea cot, it's important you take a look at our reviews as their range varies notably in terms of quality, ease of use and safety.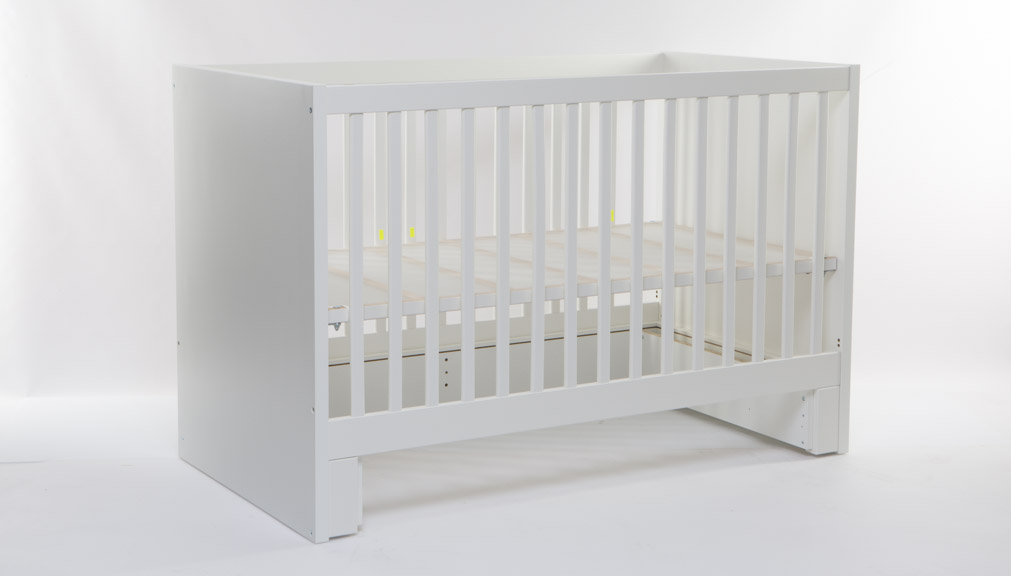 The jigsaw-like Stuva is extremely hard to assemble.
We've tested six cots with mixed results – we recommend two models while others have minor failures or ease of assembly issues.
The one to avoid if you fear a flatpack? Our testers say the Ikea Stuva cot ($409) is extremely hard to assemble and had a minor fail for safety.
Ikea dishwasher
Another product that scores only so-so is the Ikea Lagan dishwasher. Says our household goods expert Ashley Iredale: "It delivers middle-of-the-road performance, with limited features (no child lock controls, delayed start or specific programs) but it does the job and doesn't cost a lot. It's relatively noisy and expensive to run, though."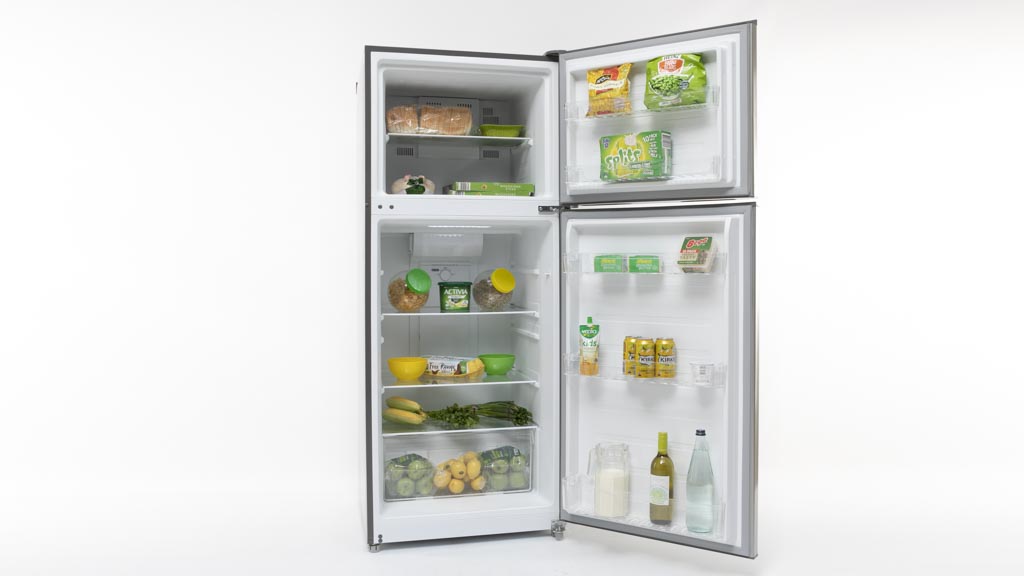 The Nekyld scored a CHOICE Shonky Award last year.
Bad buys
Ikea Nedkyld fridge
This fridge is so bad, we awarded it a Shonky in the 2019 CHOICE Shonky Awards. It shockingly failed its energy test, meaning it uses a lot more electricity than it claims on its energy star rating label.
It's also one of the worst-performing fridges we've ever tested. Our experts found its freezer temperatures changed by 10°C depending on outside conditions, which means your food won't last as long.
The Nedkyld is one of the worst-performing fridges we've ever tested
CHOICE's king of whitegoods, Ashley, says: "A fridge should last you 10 to 15 years, so you'd be wearing the expense of this misguided purchase into the next decade and beyond."

Save yourself the trauma and check out our fridge reviews.
The Sundvik change table
This is one cheap nursery buy that's best avoided. It may only be $249, but this unit has been plagued with issues. Not only is it supplied in a whopping 199 pieces and took us about two and a half hours to assemble, the Sundvik table failed our in-house stability test.
The Sundvik was recalled after several children fell off it.
In May 2019, Ikea issued a product recall after three reports of incidents where the foldable top part came loose and children fell. The recall warned all users to secure the safety locking fittings to avoid the hinge coming loose or breaking.
Kim says: "This change table is a recipe for trouble and is best avoided. The hinges that are used to unfold the table can buckle if they're not secured. Parents are obviously busy and are likely to flip the table open and change their child without latching the hinges, which makes them weaker and prone to breaking."
Join the conversation

To share your thoughts or ask a question, visit the CHOICE Community forum.