Wine and coffee mark-ups
Why does wine from a restaurant or coffee from a café cost us so much?
Feel like a whine?
---
When dining out at a nice restaurant, we're generally OK about paying a premium for the atmosphere, the top-notch food and service (fingers crossed!) and a night off from doing the dishes.
But how happy are we to pay $60 for a bottle of wine that fetches $30 at the local bottle shop? Or $4 for a coffee that contains 25 cents worth of coffee beans?
We investigate why cafes and restaurants put such large mark-ups on wine and coffee, and offer a few tips on how to beat the price hike.
How much more are you paying?
CHOICE priced a number of wines available at some of the leading online bottle shops and compared them against the price charged for the very same bottle in a restaurant.
Craggy Range Te Muna Road Sauvingon Blanc 2012
Aria, NSW: $70
Dan Murphy's: $29.99
Shaw and Smith Sauvignon Blanc 2013
France-Soir, Vic: $60
Dan Murphy's: $24.99
Kooyong Beurrot Pinot Gris 2011
Jackson's Restaurant, WA: $60
Vintage Cellars: $33.77
Ducks In A Row Nero d'Avola 2011
Auge, SA: $60
Australian Wine Centre (NSW): $25.99
What are we paying for?
Experts in the hospitality industry told CHOICE that the cost of wine in restaurants is typically marked up between 120% and 150% – with some restaurants adding up to a 250% margin on carefully selected bottles. So why such a big mark-up, and what exactly are customers paying for?
The experience
Some hospitality experts say customers are paying for the entire wining and dining experience, not just the bottle itself. "Customers know they can buy a bottle of wine and sit at home and drink it. When you head out to a restaurant, you're not only paying for the wine, you are paying for the experience," says one Sydney restaurant owner who asked to remain anonymous.
Something special
Tony Eldred, industry expert and founder of Eldred Hospitality, says some restaurants opt for unheard-of boutique wines to make customers feel they're getting value for money.
"They are very clever at buying wines from smaller boutique wineries that are of excellent quality but unknown in bottle shops. What they do is taste test and establish the perception of quality [of wine], and then put a retail price on it. Essentially, they try to get as much as they can get for the wines."
But our anonymous Sydney restaurant owner sees this differently. He says eateries veer towards boutique wines not because they're unheard of, but because they offer more variety to the clientele. "Wine lists – particularly those composed by sommeliers – also have the task of reflecting the food being served and the mood of the restaurant," he says. "Boutique wine vendors tend to offer palatable and complex drops that fit this purpose."
Profit
John Hart, CEO of the industry association Restaurant and Catering Australia, says restaurants aren't gouging customers with their wine mark-ups – they simply need to make a profit where they can to stay afloat.
A 2013 report by The Age found that due to an explosion in the number of restaurants in our capital cities in the past 20 years, Melbourne and Sydney in particular are currently 30% oversupplied with restaurants. Although healthy competition keeps the cost of food down, which is good news for consumers, restaurateurs rely on their wine lists to compensate for infrequent customers with a wealth of choice.
"All restaurants are commercial operations, and of course they aim to make a profit," says Hart. "On average, they make 3.6% profit, so clearly there is not a huge mark-up that is flowing to the bottom line – on wine or anything else."
Hart also argues consumers should keep in mind that when buying a bottle of wine in a restaurant, you're not just buying the wine, but the served wine. The costs associated with served wine include delicate glassware, the décor, storing, decanting and serving the wine and washing your glasses. Increasing running costs such as rents and wages will also be reflected in the prices charged.
"Up to 50% of all revenues earned in restaurants are spent on wages," says Hart. "The predominant cost is therefore the service, not the cost price of the food or beverage."
How to beat the mark-up manoeuvres
Get smart
If you're looking for value for money when dining out, steer away from wines from the mid-range of the list, as these have the biggest margins added (as it's where most people select from).
Hospitality expert Eldred suggests asking for advice and a recommendation from the waiter or sommelier. "If you're going to an upmarket [restaurant] then ask for advice, and the sommelier will give it to you – that's what they are there for. I often say 'I want something under $60', and they'll generally give me good advice."
Go BYO
Bringing your own wine that you've bought from a bottle shop is usually the most cost-effective option, although fine-dining restaurants are unlikely to let you do this unless it's a special bottle of wine. "And they'll still put a $20 corkage on it because they have to handle it and decant it and wash the glasses," says Eldred.
Websites such as Eatability and Urbanspoon allow users to filter by the term "BYO" and find restaurants that provide BYO options, but be sure you call the restaurant beforehand to check the price of corkage. Many restaurants charge per person - so for a large group of people, that $15 bottle of wine suddenly may not be such value for money.
The hidden costs in coffee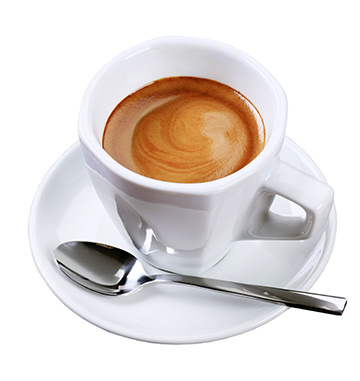 Wine isn't the only popular beverage that's leaving many Australian customers feeling short-changed. For some, paying for a coffee in a café can feel like paying for liquid gold.
Last year, a bemused patron posted his receipt for two coffees on Fed Up Perth, a Facebook page dedicated to highlighting the high cost of food and beverages in that city. A mug-sized cappuccino and flat white cost the customer a whopping $14.50 at a café in Scarborough, WA. The post was shared 495 times and generated 565 comments from the group.
Thankfully, according to the Gilkatho Cappuccino Price Index, $7.25 is by no means the average price for a latte, though Perth coffee drinkers do pay the most for their brew. Australians forked out an average of $3.50 per cup in the first quarter of last year, 40c more than in 2009. Perth residents pay almost $4.00 per cup on average.
In February 2014, coffee beans had their biggest jump in prices since 2000 following a dry season in Brazil. But even before this hike, economists predicted that coffee will rise to $4 per cup in the next few years. This is because the cost of the actual beans component of your coffee is only around 25c per cup, with the remaining costs attributed to milk and sugar, the container, the skill of your barista and – like wine in restaurants – the service, rent and wages of staff.
But it seems Australians are happy to pay for the quality and experience that comes with barista coffee. The BIS Shrapnel 2013 Coffee & Beverages – Annual Tracking Study says café culture is here to stay, with coffee overtaking tea as the number one preferred hot beverage in Australia.
Barista judge Rob Forsyth from Forsyth Coffee told CHOICE that compared with other countries around the world, coffee prices in Australia are at the lower end, yet coffee is far superior in quality. "Last year we had 60-odd nations competing in the world barista championships in Melbourne. About 150 judges came in, and they could not believe the quality of the cup of coffee in Australia and the value it represented."
Be your own barista
One way to avoid further price increases in coffee – not to mention the café queues – is to buy a coffee machine and become your own barista.
---
Join the conversation

To share your thoughts or ask a question, visit the CHOICE Community forum.