Breakfast cereal reviews
We compare 170 breakfast cereals from brands such as Nestle, Uncle Tobys, Sanitarium, Kellogg's and more.
How healthy is your cereal?
---
Breakfast is important – really important – so it's generally a good idea to fit it into your morning. And if you're going to make time for the most important meal of the day, then breakfast cereals can be a good option.
Breakfast cereals can be a good source of carbohydrates and fibre, but they can also be high in sugars and salt. So how do you choose one that will set you up perfectly for the day?
In this article:
Top-rating breakfast cereals
Of the 170 breakfast cereals we reviewed, 23 achieved a health star rating (HSR) of 5, and 33 achieved 4.5. So whether you're after cereals that are bran-based, flakes, biscuits, clusters or gluten-free, there are plenty of decent options to choose from.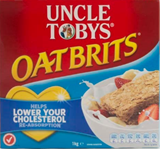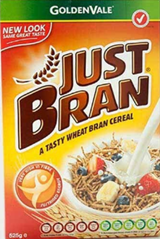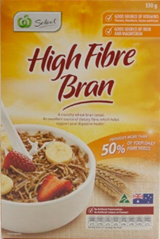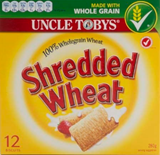 These 5-star products stood out because they were:
Lowest in sugars
Highest in fibre
GoldenVale Just Bran
Woolworths Select High Fibre Bran
Lowest in sodium
Uncle Toby's Shredded Wheat
Why is breakfast important?
Starting your day with breakfast has its benefits. A number of studies suggest that people who eat breakfast are less likely to be overweight or obese than those who skip it. Eating breakfast can also help children with concentration and performance at school.
Our body's preferred source of fuel is carbohydrates, so to kick-start your day, a cereal – being grain-based and therefore naturally high in carbohydrates – is generally a good option. A cereal high in fibre is a real bonus. Adults need about 25–30g of fibre a day, and most of us don't eat enough. And it's not just adults – a recent Australian study found that only 18% of pre-schoolers were getting enough fibre.
You should be able to rely on a breakfast cereal to deliver a decent whack of your daily fibre needs, so we believe fibre content should be one of the top priorities when you're strolling down the cereal aisle. What you don't want in a breakfast cereal is lots of salt, added sugar or saturated fat (see our Tips for choosing a healthy cereal).
Kids' cereals high in sugar and salt
Children don't need as much fibre as adults, but a cereal with a moderate amount of fibre is still better for them than one with little or none. Despite this, many of the cereals aimed at children barely make a dent in meeting their daily fibre needs.
By contrast, it seems there's no shortage of sugar when it comes to kids' cereal. What's perhaps more surprising is that children's cereals can tend to be quite high in salt as well.
Sugar and salt do play a vital role in the tastiness of a product, but many cereals targeted specifically at kids have more in common with treat foods than a nutritious breakfast.
What about porridge and muesli?
It's hard to go past porridge for a good family breakfast – a cup of cooked rolled oats gives you about 4g of fibre, and the only sugar and salt is what you add. Flavoured quick oat products, on the other hand, often already have sugar added, and the quantity varies. To find out how these products compare, see our porridge oats review.
For the run-down on muesli, check out our muesli buying guide.
Breakfast biscuits
Nibbling a biscuit is certainly more commute-friendly than trying to eat a bowl of muesli on the bus – but is a breakfast biscuit as nutritious as cereal?
We compared the health star ratings and nutrition information of 16 breakfast biscuit products, including offerings from belVita and Weet-Bix Go, in our breakfast biscuit review. Our verdict? They're certainly convenient, but if you can set aside a few extra minutes to sit down for a bowl of good quality breakfast cereal – perhaps with some fresh fruit and yoghurt – you can be nutritionally better off.
Tips for choosing the right cereal
Compare health star ratings
In the first instance you can look at a product's health star rating. HSRs have been designed to help you choose healthier options at a glance – essentially the higher the star rating (ratings go from 0.5 stars up to 5 stars), the healthier the option.
The HSR is an assessment of the overall healthiness of a product, taking into consideration the 'bad' nutrients in food, such as sodium, sugars and saturated fat, as well as beneficial nutrients, including fibre and protein. Our review found plenty of products in the cereal category that achieve 4.5 or even 5 stars, so consider these as your first choice.
In the absence of a star rating, below are our top tips when choosing.
How to pick a healthy breakfast cereal
High fibre. Dietary fibre helps maintain a healthy digestive system and decreases the risk of bowel cancer. In countries with diets high in fibre and wholegrains, diseases such as bowel cancer, diabetes and coronary heart disease are less common. On average, Australians consume 20–25g of fibre daily, although we should be consuming more (25g for women, 30g for men). Choosing a breakfast cereal with a substantial amount of fibre will set you on your way to meeting your daily fibre needs. Seven grams per serve is considered to be an excellent source of fibre, but manufacturer-recommended serving sizes can vary greatly between brands and products, making it difficult to compare like with like. For a cereal with better-than-average fibre content, look for 10g fibre per 100g or more.
Wholegrains. The words 'whole' or 'wholegrain' in the first ingredient or two usually means the cereal is less processed and will contain more vitamins, minerals and phytochemicals. A diet high in wholegrains and cereal fibre can reduce the risk of premature death from chronic diseases including cancer, cardiovascular disease and diabetes.
What to avoid in breakfast cereal
High sodium (salt). Sodium is linked to high blood pressure and an increased risk of heart disease. Australians consume 2150mg of sodium a day, on average, but the recommended upper level of intake for adults is 2300mg/day (1400mg/day for 4–8-year-olds) and adults only need 460–920mg (children, even less) to meet our body's requirements. Ideally the product you choose should have 400mg sodium per 100g or less. But if salt is of particular concern to you, look for products containing 120mg of sodium per 100g or less, which standards define as 'low sodium'.
High sugar. Kids' cereals in particular are major offenders. In some instances, dried fruit – which can provide fibre, vitamins and minerals – contributes to the total sugars. But frequently the culprit is added sugars, which we should only be consuming in moderation. A good rule of thumb is to look for less than 15g sugar per 100g, allowing a little leeway if the cereal contains dried fruits.
High saturated fat. Breakfast cereals generally aren't high in saturated fat, but watch out for ingredients such as coconut oil or palm oil – often in cluster-type cereals – which can increase saturated fat levels. Products that contain 1.5g or less saturated fat per 100g can be classified 'low in saturated fat' according to food standards.
Navigating marketing spin
Breakfast cereal packets are plastered with a bewildering range of claims designed to catch your eye and choose one product over another. The problem is that claims such as "no artificial colours or flavours", "contains wholegrain", "added vitamin and minerals", "source of fibre" and "99% fat free" are masking a cereal that's fibre-flimsy, contains too much salt, too much sugar or all of the above.
Most cereals have vitamins and minerals added to them, including those that are unhealthy in every other way. Make your shortlist based on the health star rating (or alternatively high fibre and lower salt and sugars) before considering added vitamins and minerals.
A claimed source of fibre/protein/antioxidants doesn't necessarily mean the cereal contains large amounts of these nutrients. The qualifying criteria for claiming a product is a 'source' of dietary fibre is just 2g per serving, for example, and depending on the serving size this may not amount to much at all. It's best to check the nutrition information panel instead to see how much of a nutrient is actually in the product, rather than rely solely on claims.
Read the ingredients list. It's useful for identifying sources of added sugars (such as glucose syrup or honey) or when the sugar comes from fruit, as well as when the fat is the healthy, polyunsaturated kind (coming from nuts and seeds).
Do I need low-GI breakfast cereal?
A low GI diet can be beneficial if you suffer from diabetes, and may be useful for those watching their weight, but most people are better off prioritising a healthy cereal first before looking for a low-GI option. Any GI claims should be backed up by reliably measured GI values – 55 and under is classified as low. The only way to be certain is to look for the GI logo which means the food must meet specific nutrition criteria as well.
Breakfast cereals compared
We compared 170 breakfast cereals. We've listed them below in order of health star rating (highest to lowest). To order by another criteria, simply click on the column headings.
Product name
Health Star
Rating
Category
Serving size
(g)
Energy
(kJ/100g)
Total dietary fibre
(g/100g)
Sugars
(g/100g)
Sodium
(mg/100g)
Saturated fat
(g/100g)
Protein
(g/100g)
Gluten free
claim?
Country of origin
statement
Australia's Own Organic Corn Flakes
3.5
cereal
30
1700
3.8
12.6
300
1
7.8
yes
Made in Australia
Be Natural 5 Whole Grain Flakes
4.5
cereal
45
1520
11.6
12.5
260
0.2
9.3
no
Made in Australia from local and imported ingredients
Be Natural Cashew, Almond, Hazelnut & Coconut
4.5
cereal
45
1740
17.1
12
195
3.9
12.7
no
Made in Australia from local and imported ingredients
Be Natural Manuka Honey Clusters & Flakes
4.5
cereal
45
1570
13.9
13.9
220
0.7
9.6
no
Made in Australia from local and imported ingredients
Be Natural Pink Lady Apple & Flame Raisin
4.5
cereal
45
1530
14.1
17.1
210
0.6
8.3
no
Made in Australia from local and imported ingredients
Black&Gold Corn Flakes
2
cereal
30
1600
1.9
10
744
1
6.6
no
Product of Australia
Black&Gold Wheat Biscuits
4.5
cereal
30 (2 biscuits)
1480
10
2.8
250
<1
12.5
no
Australian made from local and imported ingredients
Carman's Crunchy Clusters Cranberry, Apple & Nut
4
cereal (clusters/granola)
45
1610
8.7
20.7
20
2.3
10
no
Proudly made in Australia using local and imported ingredients
Carman's Crunchy Clusters Dark Choc, Cranberry & Roasted Nut
4
cereal (clusters/granola)
45
1725
7.9
22.4
23
2.2
9.6
no
Proudly made in Australia using local and imported ingredients
Carman's Crunchy Clusters Honey Roasted Nut
4
cereal (clusters/granola)
45
1782
8.6
13.6
67
2.6
11.7
no
Proudly made in Australia using local and imported ingredients
Celebrate Health Rice & Quinoa Breakfast Cereal Vanilla & Cinnamon
4
cereal
50
1890
4.8
1.3
9.2
2.6
15.3
yes
Made in Australia from local and imported ingredients
Coles Almond & Vanilla Flavoured Clusters
4
cereal (clusters/granola)
45
1750
6.4
17.6
210
1.5
10.6
no
Made in New Zealand from local and imported ingredients. Almonds from USA and Australia
Coles Almond, Hazelnut & Macadamia Cluster Fusions
4
cereal
50
1960
7.8
16.6
8
4.9
10.8
no
Made in Australia from local and imported ingredients. Almonds and macadamias from Australia. Hazelnuts from Turkey.
Coles Ancient Grains Linseed, Almonds & Sunflower Seeds
4
cereal
45
1700
10.5
16.3
220
1.5
9.4
no
Made in New Zealand from local and imported ingredients. Maple syrup from Canada. Raisins and walnuts from the USA
Coles Ancient Grains Peanuts, Chia Seeds & Honey
4.5
cereal
45
1710
6.7
8.9
180
1.3
16.1
no
Made in New Zealand from local and imported ingredients. Peanuts and chia from Argentina. Honey from NZ.
Coles Apple & Cinnamon Cluster Fusions
3.5
cereal
50
1810
7.1
22.3
8
3.4
8.4
no
Made in Australia from local and imported ingredients. Apple from Chile. Cinnamon from Indonesia or Vietnam
Coles Bran Flakes Raisins, Walnuts & Maple Syrup
4.5
cereal
45
1580
14
17.6
63
1
11
no
Made in New Zealand from New Zealand and imported ingredients. Maple syrup from Canada. Raisins and walnuts from the USA.
Coles Bran Flakes with Sultanas
3.5
cereal
45
1430
15.2
31.9
365
0.4
7.8
no
Made in Australia from local and imported ingredients. Wheat from Australia
Coles Cashew, Peanut & Honey Clusters
3.5
cereal (clusters/granola)
45
1820
5.8
17.6
260
2.4
11.3
no
Made in New Zealand from New Zealand and imported ingredients. Honey from New Zealand. Nuts from Argentina and Vietnam.
Coles Cocoa, Cashew & Cranberry Cluster Fusions
3.5
cereal
50
1860
7.4
22.1
24
4.6
9.1
no
Made in Australia from local and imported ingredients. Cocoa from Malaysia, cranberries from the USA, cashews from Vietnam
Coles Cocoa, Hazelnut & Almond Clusters
3.5
cereal (clusters/granola)
45
1760
7
19.4
210
1.6
10.4
no
Made in New Zealand from imported and New Zealand ingredients. Cocoa from the Netherlands. Hazelnuts from Turkey. Almonds from Australia
Coles Corn Flakes
3
cereal
30
1520
2.4
8.6
590
0.1
7.5
no
Made in Australia from local and imported ingredients
Coles Cranberry & Blackcurrant Clusters
4
cereal (clusters/granola)
45
1660
9.1
20.1
79
1.2
8.7
no
Made in New Zealand from New Zealand and imported ingredients. Cranberries from the USA.
Coles Honey Crunch with Nuts
2
cereal
30
1680
2.8
42
123
0.4
7.7
no
Made in Australia from imported and local ingredients. Honey from Australia. Peanuts from Australia and Argentina
Coles Honey Puffed Wheat
4
cereal
30
1630
7.3
31
5
0.4
8.8
no
Made in New Zealand from imported and New Zealand ingredients. Honey from New Zealand
Coles Macadamia, Honey & Cranberry Cluster Fusions
2.5
cereal
50
1890
6.4
23.7
9
5.4
8
no
Made in Australia from local and imported ingredients. Honey and macadamias from Australia, cranberries from USA
Coles Mighty Grain
2.5
cereal
30
1610
4.4
28
390
0.3
17.1
no
Product of Australia
Coles Oat Clusters Cranberries & Blueberries
4.5
cereal (clusters/granola)
45
1680
7.9
19.2
140
1.3
9.7
no
Made in New Zealand with local and imported ingredients. Blueberries and cranberries from the USA
Coles Peanut Butter Clusters
4
cereal (clusters/granola)
45
1900
6.4
15.3
260
2.7
12.9
no
Made in New Zealand from local and imported ingredients. Peanuts from Argentina. Peanut butter from New Zealand
Coles Pecan & Maple Cluster Fusions
2.5
cereal (clusters/granola)
50
1870
5.7
30.8
43
4.3
8.1
no
Made in Australia from local and imported ingredients. Pecans from Australia. Maple syrup from Canada
Coles Right Start Fruit & Fibre
4
cereal
45
1510
9.8
26.3
162
0.4
7.8
no
Made in New Zealand from imported and New Zealand ingredients.
Coles Vanilla Flavoured Oat Clusters Almonds & Sunflower Seeds
4.5
cereal (clusters/granola)
45
1810
11.9
8
73
2.3
12.1
no
Made in New Zealand from New Zealand and imported ingredients. Almonds from the USA
Coles Simply Gluten Free Corn Flakes
5
cereal
40
1625
13.7
6.9
120
0.3
8.3
yes
Made in Australia from local and imported ingredients
Coles Simply Gluten Free Multigrain Cereal
4.5
cereal
45
1640
6.1
4.7
66
0.8
9.7
yes
Made in Australia with imported and local ingredients
Coles Simply Gluten Free Vanilla & Berry Crunchy Clusters
4.5
cereal (clusters/granola)
45
1830
10.1
15.8
10
1.9
11.4
yes
Made in Australia from local and imported ingredients
Coles Smart Buy Wheat Biscuits
4.5
cereal
31 (2 biscuits)
1470
10.5
1.5
345
0.3
12.8
no
Australian made
Dick Smith's Australian Bush Food Breakfast
4
cereal
45
1540
6.9
20.6
140
0.4
8.1
no
Australian grown, made and owned
five:am Apple Crumble Granola
3.5
cereal (clusters/granola)
45
1734
6.9
22.5
94
1.5
8.1
no
Made in Australia using local and imported ingredients
five:am Cocoa & Coconut Granola
4
cereal (clusters/granola)
45
1731
7.4
21.7
29
2.4
8.8
no
Made in Australia using local and imported ingredients
five:am Honey & Cinnamon Granola
4
cereal (clusters/granola)
45
1739
7.4
21.4
52
1.6
8.6
no
Made in Australia from local and imported ingredients
Food for Health Crunchy Clusters
4.5
cereal (clusters/granola)
50
1730
9.6
6.5
31
2.2
10.9
yes
Made in Australia using local and imported ingredients
Food for Health Fruit Free Clusters
4.5
cereal (clusters/granola)
50
1750
9.6
6.9
32
2.2
10.9
yes
Made in Australia using local and imported ingredients
Freedom Foods Active Balance Buckwheat & Quinoa
5
cereal
50
1560
15
4.8
90
1.6
9.8
yes
Made in Australia from local and imported ingredients
Freedom Foods Active Balance Multigrain & Cranberry
5
cereal
50
1540
15.5
10.2
90
1.2
8.2
yes
Made in Australia from local and imported ingredients
Freedom Foods Ancient Grain Flakes
4
cereal
50
1660
7.8
10
110
0.4
8
yes
Made in Australia from local and imported ingredients
Freedom Foods Berry Good Morning
4
cereal
45
1500
7.5
19
40
0.8
6.8
yes
Made in Australia from local and imported ingredients
Freedom Foods Corn Flakes
4
cereal
50
1510
5.2
6
90
0.3
8
yes
Made in Australia from local and imported ingredients
Freedom Foods Crunchola Apples & Blueberry Juice Clusters
3.5
cereal (clusters/granola)
66
1750
6.1
18.6
25
2.3
9.8
no
Made in Australia from local and imported ingredients
Freedom Foods Crunchola Apples & Cinnamon Clusters
3.5
cereal (clusters/granola)
66
1745
7.8
19.8
25
3.8
9.4
no
Made in Australia from local and imported ingredients
Freedom Foods Crunchola Berries & Vanilla Clusters
3.5
cereal (clusters/granola)
66
1750
6.2
20.3
25
1.4
9.1
no
Made in Australia from local and imported ingredients
Freedom Foods Maple Crunch
4
cereal
45
1620
7.7
15.7
255
0.5
6.2
yes
Made in Australia from local and imported ingredients
Freedom Foods Multi Grain Sultana Flakes
4
cereal
45
1580
8.1
18.5
90
0.6
7.3
yes
Made in Australia from local and imported ingredients
Freedom Foods Rice Flakes
4
cereal
50
1600
7.1
9.3
120
0.4
6.7
yes
Made in Australia from local and imported ingredients
Freelicious Fibre Up Flakes
4.5
cereal
40
1518
15
8.5
300
0.6
7.1
yes
Made in Italy from local and imported ingredients
Goldenvale (Aldi) Balanced Right
4
cereal
45
1500
7.3
21
87
0.5
9
no
Made in Australia
Goldenvale (Aldi) Bran & Sultanas
3.5
cereal
40
1450
15.3
32.1
360
0.5
7.6
no
Made in Australia from local and imported ingredients
Goldenvale (Aldi) Choc Rush
4
cereal
30
1640
8.4
28.6
144
1.2
9.9
no
Made in Germany
Goldenvale (Aldi) Corn Flakes
3
cereal
30
1600
4.2
9
585
0.3
6.7
no
Made in Germany from imported and local ingredients
Goldenvale (Aldi) Extras Antioxidant Sultana & Berry
4
cereal
40
1500
10.5
21.3
250
1
9
no
Made in New Zealand from local and imported ingredients
Goldenvale (Aldi) Extras Hi Fibre
4
cereal
40
1500
12.5
16.7
290
0.4
9.1
no
Made in New Zealand from local and imported ingredients
Goldenvale (Aldi) Extras Vitality
3
cereal
40
1520
9
31
240
1.4
6.9
no
Made in New Zealand from local and imported ingredients
Goldenvale (Aldi) Honey Nut Corn Flakes
2.5
cereal
30
1650
3.1
31.6
339
0.7
7.1
no
Made in Germany from imported and local ingredients
Goldenvale (Aldi) Just Bran
5
cereal
45
1330
35.5
18.1
383
1
12.6
no
Made in Australia
Goldenvale (Aldi) Power Grain
2.5
cereal
30
1680
4
27.9
390
0.4
18.9
no
Made in Australia
Goldenvale (Aldi) Special Flakes Field Berries
3.5
cereal
30
1620
3.4
22.3
353
0.4
8.2
no
Made in Germany from imported and local ingredients
Goldenvale (Aldi) Special Flakes Natural
3.5
cereal
30
1610
2.3
21.2
408
0.3
8.5
no
Made in Germany from imported and local ingredients
Goldenvale (Aldi) Wheat Biscuits
5
cereal
31 (2 biscuits)
1480
10
2.8
250
0.3
12.5
no
Made in Australia
Goodness Superfoods Better for U! Barley Clusters
5
cereal (clusters/granola)
50
1484
16.1
17.2
180
2
13
no
Made in Australia from local and imported ingredients
Goodness Superfoods Better for U! Digestive (Digestive 1st)
5
cereal
50
1404
18.9
19.6
32
1.4
13
no
Made in Australia from local and imported ingredients
Goodness Superfoods Better for U! Heart (Heart 1st)
5
cereal
50
1421
18.1
14
24
1.9
13.6
no
Made in Australia from local and imported ingredients
Goodness Superfoods Better for U! Protein (Protein 1st)
5
cereal
50
1462
18.2
10.1
72
1.8
20
no
Made in Australia from local and imported ingredients
Has no (Aldi) Gluten Free Corn Flakes
3.5
cereal
30
1575
ns
4.9
390
0.3
7.1
yes
Made in Switzerland from imported and local ingredients
Hubbards Bran Berry
4
cereal
45
1470
11.9
21.8
255
0.5
9.5
no
Made in New Zealand from local and imported ingredients
Hubbards Bran Nuts
4
cereal
45
1590
9.7
17.6
260
0.9
10.3
no
Made in New Zealand from local and imported ingredients
Hubbards Bran Sultana & Cranberry
4
cereal
45
1400
14.2
26.4
310
0.4
8.3
no
Made in New Zealand from local and imported ingredients
Jordans Crispy Oat Clusters Chunky Nut
2.5
cereal (clusters/granola)
45
2060
6.3
21.9
10
5.4
8.7
no
Made in England from local and imported ingredients
Jordans Crispy Oat Clusters Flame Raisin
2.5
cereal (clusters/granola)
45
1820
5.9
32
10
4.1
6.7
no
Made in England from local and imported ingredients
Jordans Crispy Oat Clusters Raspberry
2.5
cereal (clusters/granola)
45
1890
6.4
22.9
10
4.8
7.5
no
Made in England from local and imported ingredients
Jordans Crispy Oat Clusters Strawberry
2.5
cereal (clusters/granola)
45
1910
6.2
23.5
10
4.8
7.5
no
Made in England from local and imported ingredients
Jordans Crunchy Oat Granola Bursting with Berries
3.5
cereal (clusters/granola)
45
1840
6.3
21.1
10
2.6
10.9
no
Made in England from local and imported ingredients
Jordans Crunchy Oat Granola Fruit & Nut Combo
3
cereal (clusters/granola)
45
1760
4.5
25.9
10
2.2
9.1
no
Made in England from local and imported ingredients
Kellogg's All-Bran Apple Flavoured Crunch
4.5
cereal
45
1480
17.2
18.9
285
0.3
10.1
no
Made in Australia (NSW)
Kellogg's All-Bran Honey Almond
4.5
cereal
45
1530
16.1
23.9
315
0.5
11
no
Made in Australia (NSW)
Kellogg's All-Bran Original
5
cereal
45
1370
29.5
16.7
360
0.5
13.9
no
Made in Australia (NSW)
Kellogg's All-Bran Wheat Flakes
5
cereal
40
1440
19.3
11.6
370
0.4
11.7
no
Made in Australia (NSW)
Kellogg's Corn Flakes
3.5
cereal
30
1550
5.1
8.1
550
<0.1
7.4
no
Made in Australia (NSW)
Kellogg's Crunchy Nut Clusters
2
cereal
30
1710
3.3
28.9
360
1.1
7.3
no
Made in Australia (NSW)
Kellogg's Crunchy Nut Corn Flakes
2
cereal
30
1660
2.5
31.7
375
0.5
6.5
no
Made in Australia (NSW)
Kellogg's Guardian
5
cereal
30
1440
21.8
11.8
200
0.3
9.3
no
Made in Australia (NSW)
Kellogg's Just Right Original
4
cereal
45
1470
10.2
28.7
30
0.4
8.6
no
Made in Australia (NSW)
Kellogg's Mini-Wheats Little Bites Chocolate
4.5
cereal
40
1590
12.3
15.3
160
2.4
10.3
no
Made in the UK from local and imported ingredients
Kellogg's Mini-Wheats Little Bites Original
4.5
cereal
40
1550
9.9
14.6
5
0.5
10
no
Made in the UK from local and imported ingredients
Kellogg's Nutri-Grain
2
cereal
30
1600
2.7
32
480
0.2
21.9
no
Made in Australia (NSW)
Kellogg's Nutri-Grain Honey Flavoured Crunch (Limited Edition)
2
cereal
30
1610
2.2
32
465
0.2
20.6
no
Made in Australia (NSW)
Kellogg's Special K Advantage
4.5
cereal
40
1470
17.6
18.5
310
0.1
13.6
no
Made in Australia (NSW)
Kellogg's Special K Forest Berries
4
cereal
30
1550
6.5
24.9
325
0.1
18.2
no
Made in Australia (NSW)
Kellogg's Special K Fruit & Nut
4
cereal
40
1570
8.1
19.6
310
0.4
15.5
no
Made in Australia (NSW)
Kellogg's Special K Nourish Apricot, Cranberry & Almonds
4.5
cereal
40
1570
13.1
22.6
255
0.7
14.1
no
Made in Australia (NSW)
Kellogg's Special K Nourish Blackcurrant, Apple & Pepita
4.5
cereal
40
1550
14.7
20.1
260
0.9
15.2
no
Made in Australia (NSW)
Kellogg's Special K Nourish Wildberry, Raisin & Pepita
4.5
cereal
40
1520
11.9
26.8
250
0.8
13.7
no
Made in Australia (NSW)
Kellogg's Special K Oats & Honey
4.5
cereal
40
1540
9.4
19.6
225
0.3
15.7
mo
Made in Australia (NSW)
Kellogg's Special K Original
4
cereal
30
1540
6.5
14.5
360
0.1
19.7
no
Made in Australia (NSW)
Kellogg's Special K Whole Grain Clusters Flaked Almonds Cranberries & Pepitas
4
cereal
45
1690
9.8
17.9
210
1.5
13.5
no
Made in Austalia (NSW)
Kellogg's Special K Whole Grain Clusters Flame Raisin & Red Apple
4
cereal
45
1580
10.9
18.6
235
1
11.6
no
Made in Austalia (NSW)
Kellogg's Sultana Bran
4.5
cereal
45
1410
14.9
22.7
270
0.4
9.5
no
Made in Australia (NSW)
Kellogg's Sultana Bran Extra with Crunchy Oat Clusters
4
cereal
45
1460
14.6
28.8
220
0.5
9.4
no
Made in Australia (NSW)
Kellogg's Sustain Original
4
cereal
45
1540
6.8
19.4
80
0.5
8.7
no
Made in Australia (NSW)
Kez's Free Gluten Free Cereal Low in Fructose
4.5
cereal
31
1051
12.1
17.3
83
1.4
10
yes
Made in Australia from local and imported ingredients
Kez's Free Gluten Free Cereal Original
5
cereal
35
1203
12.9
13.5
78
1.6
15
yes
Made in Australia from local and imported ingredients
Kez's Free Gluten Free Cereal with Fruit
5
cereal
35
1167
12.4
18
73
0.8
13.9
yes
Made in Australia from local and imported ingredients
Norganic Organic Corn Flakes
3
cereal
50
1570
2.8
12
580
0.4
7.9
yes
Made in Australia
O&G Crunchy Granola Almond & Vanilla
4
cereal (clusters/granola)
45
1770
8
18.8
83
1.6
11.6
no
Made in Australia from local and imported ingredients
O&G Crunchy Granola Cranberry & Hazelnut
4
cereal (clusters/granola)
45
1760
7.6
21.4
80
1.7
11.6
no
Made in Australia from local and imported ingredients
Sanitarium Granola Oat Clusters Vanilla & Almond
4
cereal (clusters/granola)
50
1640
6.5
18.9
260
0.9
9.2
no
Made in Australia
Sanitarium Light n Tasty Berry
3.5
cereal
40
1540
6.8
23
160
0.4
8
no
Made in Australia from local and imported ingredients
Sanitarium Light n Tasty Macadamia & Honey with Oat Clusters
4
cereal
40
1620
8
17.7
120
1.5
7.9
no
Made in Australia from local and imported ingredients
Sanitarium Puffed Wheat
4.5
cereal
30
1560
6.6
1.5
5
0.3
13
no
Made and packaged in Australia
Sanitarium Skippy Corn Flakes
3
cereal
30
1520
2.4
8.6
585
0.1
7.5
no
Made in Australia
Sanitarium Weet-Bix
5
cereal
30 (2 biscuits)
1490
11
3.3
270
0.3
12.4
no
Made and packaged in Australia
Sanitarium Weet-Bix Bites Apricot
4
cereal
45
1430
9
21.4
285
0.3
8.9
no
Made and packaged in Australia
Sanitarium Weet-Bix Bites Banana Blast
3
cereal
45
1600
8.7
21.5
300
3.9
9.2
no
Made and packed in Australia
Sanitarium Weet-Bix Bites Crunchy Honey
3.5
cereal
45
1570
8.3
21.5
380
0.3
9.2
no
Made and packaged in Australia
Sanitarium Weet-Bix Bites Energize Hi-Protein Vanilla
4
cereal
45
1500
7.3
20.5
350
0.2
20
no
Made and packaged in Australia
Sanitarium Weet-Bix Bites Wild Berry
4
cereal
45
1460
9.2
22.2
300
0.2
9.3
no
Made and packaged in Australia
Sanitarium Weet-Bix Energize Protein
5
cereal
50 (3 biscuits)
1560
10.1
4
360
0.3
20
no
Made and packaged in Australia
Sanitarium Weet-Bix Gluten Free
4.5
cereal
30 (2 biscuits)
1580
6.8
2.2
235
0.6
12.3
yes
Made and packaged in Australia
Sanitarium Weet-Bix Gluten Free with Sunflower Seeds & Puffed Rice
4
cereal
33 (2 bisuits)
1680
6.6
1.8
245
1.3
12.7
yes
Made and packaged in Australia
Sanitarium Weet-Bix Hi Bran
4.5
cereal
40 (2 biscuits)
1490
17
8
415
3.5
12.3
no
Made in Australia
Sanitarium Weet-Bix Multi Grain
4
cereal
48 (2 biscuits)
1620
8.9
9.9
260
1.8
10.6
no
Made in Australia
Sanitarium Weet-Bix Organic
5
cereal
30 (2 biscuits)
1490
11
2.9
270
0.3
12.4
no
Made and packaged in Australia
Simply Cereal Honey & Almond Muesli Clusters
2.5
cereal (clusters/granola)
50
1854
6.3
15.8
184.9
6.3
8.5
no
Made in South Africa
Table of plenty Yumola Clusters Banana Yoghurt
2.5
cereal (clusters/granola)
45
1860
7.2
20.5
30
5.4
9
no
Australian made and owned
Table of Plenty Yumola Clusters Gingerbread
4
cereal (clusters/granola)
45
1770
8.3
16.4
24
2.1
9.9
no
Australian made and owned
Thankyou Apple & Apricot Clusters
4
cereal (clusters/granola)
45
1698
8.1
17.9
24
2.4
10.6
no
Proudly made in Australia using local and imported ingredients
Thankyou Fig & Pear Clusters
4
cereal (clusters/granola)
45
1601
7.8
19.5
12
1.7
8.9
no
Proudly made in Australia using local and imported ingredients
Uncle Tobys Bran Plus
5
cereal
45
1350
34.2
12.1
390
0.9
12.9
no
Australian made
Uncle Tobys Cheerios
4
cereal
30
1620
7.3
14.7
265
0.6
7
no
Australian made
Uncle Tobys Fruity Bites Wildberry Flavour
4
cereal
30
1560
6.9
24.8
48
0.4
7.1
no
Made in Australia from local and imported ingredients
Uncle Tobys HealthWise
4
cereal
45
1570
12.4
26.6
235
1.1
9.6
no
Australian made
Uncle Tobys Honey Cheerios
3.5
cereal
30
1620
6.8
19.9
300
0.7
6.5
no
Australian made
Uncle Tobys Oat Brits
5
cereal
41.7 (2 biscuits)
1570
11.4
0.8
253
1.1
11.8
no
Made in Australia
Uncle Tobys Oat Crisp Almond
4
cereal
40
1700
8.2
20.9
265
1.4
10.8
no
Made in Australia from local and imported ingredients
Uncle Tobys Oat Crisp Blueberry
4
cereal
40
1640
8.1
26.3
255
1
9
no
Made in Australia from local and imported ingredients
Uncle Tobys Oat Crisp Hazelnut
4
cereal
40
1710
8
22.5
190
1.3
9.8
no
Made in Australia from local and imported ingredients
Uncle Tobys Oat Flakes
4
cereal
30
1640
7.2
11.8
385
0.9
9.8
no
Made in Australia from local and imported ingredients
Uncle Tobys Plus Antioxidants
4
cereal
40
1520
9.4
22
290
0.5
7.2
no
Made in Australia from local and imported ingredients
Uncle Tobys Plus Calcium
4
cereal
40
1660
7.6
17.1
210
1.4
10.3
no
Australian made
Uncle Tobys Plus Fibre
4.5
cereal
40
1420
16.1
24.7
125
0.4
7.8
no
Made in Australia from local and imported ingredients
Uncle Tobys Plus Iron
4
cereal
40
1620
7.4
19.3
210
1.4
8.1
no
Made in Australia from local and imported ingredients
Uncle Tobys Plus Muesli Flakes
4
cereal
40
1510
10.5
24.2
285
0.9
7.8
no
Australian made
Uncle Tobys Plus Omega 3
4
cereal
40
1580
8
22.5
265
0.8
7.8
no
Made in Australia from local and imported ingredients
Uncle Tobys Plus Protein
4
cereal
40
1540
8.5
23.8
165
0.5
13.6
no
Made in Australia from local and imported ingredients
Uncle Tobys Shredded Wheat
5
cereal
47 (2 biscuits)
1490
13.2
2
10
0.4
9.2
no
Product of Canada
Uncle Tobys VitaBrits
4.5
cereal
33.3 (2 biscuits)
1470
12.6
0.4
400
0.4
9.9
no
Product of Australia
Uncle Tobys Weeties
4.5
cereal
30
1490
12.7
0.4
375
0.4
10.1
no
Made in Australia from local and imported ingredients
Vogel's Golden Baked Cluster Crunch Classic
3
cereal (clusters/granola)
45
1810
7.4
22.2
260
3.4
8.3
no
Australian made
Vogel's Ultra Bran Soy and Linseed Low GI
5
cereal
45
1440
25.5
14.1
320
0.5
14.6
no
Australian Made
Weight Watchers Berry Flakes
4.5
cereal
45
1470
12.8
18
290
0.4
10.1
no
Made in New Zealand from local and imported ingredients
Weight Watchers Fruit & Fibre Tropical
4.5
cereal
45
1510
11.3
15.1
330
1.5
10.1
no
Made in New Zealand from local and imported ingredients
Woolworths Free from Gluten Café Style Berry Crunch
3
cereal
40
1700
ns
19.4
210
1.1
9.2
yes
Made in New Zealand from local and imported ingredients
Woolworths Free from Gluten Café Style Original Crunch
3.5
cereal
40
1780
ns
22
210
4.6
9.3
no
Made in New Zealand from local and imported ingredients
Woolworths Homebrand Corn Flakes
3.5
cereal
30
1600
ns
3.3
580
0.3
7.9
no
Made in Italy
Woolworths Homebrand Processed Bran
5
cereal
35
1390
35.1
8.8
275
1.2
16.7
no
Product of Australia
Woolworths Homebrand Wheat Biscuits
4.5
cereal
31 (2 biscuits)
1470
12.2
1.9
380
0.5
10.8
no
Made in Australia
Woolworths Select Clusters Vanilla Almond
3
cereal (clusters/granola)
45
1620
4.4
18.7
390
0.9
9.1
no
Made in New Zealand from local and imported ingredients
Woolworths Select Corn Flakes
3.5
cereal
30
1570
ns
8.8
495
0.6
7.4
no
Made in Australia
Woolworths Select Great Start Berry
4
cereal
45
1560
8
24.8
9
0.4
8.9
no
Made in New Zealand from local and imported ingredients
Woolworths Select High Fibre Bran
5
cereal
45
1330
35.5
18.1
383
1
12.6
no
Made in Australia
Woolworths Select Honey Nut Cornflakes
2
cereal
30
1590
2.5
34.5
330
0.3
7.2
no
Made in New Zealand from local and imported ingredients
Woolworths Select Max Charge
2.5
cereal
30
1660
ns
30.2
398
0.5
19.1
no
Australian made
---