Christmas, birthdays and gifts
How to buy the best Father's Day gifts
Show dad you love him by buying him stuff.
Making your father's day
---
While every day should be Father's Day – and Mother's Day for that matter – there is just one day a year we celebrate Dad. You could make him breakfast in bed or take over his chores for the day, but we all know he'd much prefer to get cool stuff to prove that he is loved and cherished.
Fathers come in all different shapes, sizes and ages; from the newly minted version where the partner has to buy the present on behalf of the small person who doesn't have a clue what's going on, to the older son or daughter buying their dad an expensive present to make up for all the times he/she promised to visit and didn't since last Father's Day. CHOICE has collected a few ideas for you to consider to make that day as special as your credit card will allow.
Speakers in the house
Music is a universal language, but we don't all speak the same dialect. A personal speaker lets your dad listen to what he wants, where he wants and, more importantly, in another room if you can't stand Perry Como or Neil Diamond.
The Marley Chant Mini ($79) Bluetooth speaker is not only environmentally friendly with its use of recycled materials including aluminium and plastic, it's also easy to click onto a backpack. At under 300 grams our testers acknowledged its surprisingly good sound for its size, and with a tested battery life of 7 hours and 39 minutes it's a perfect gift for dad to control the next family picnic.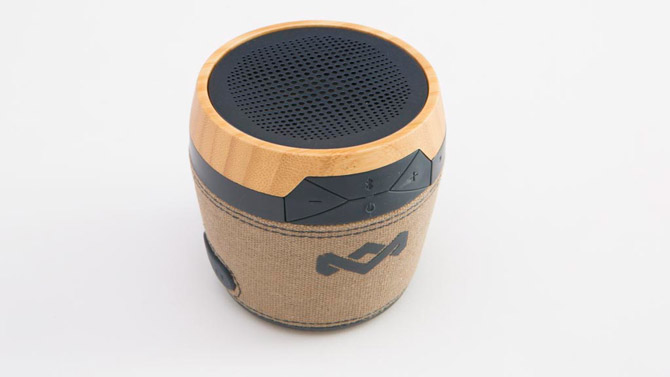 If you want to really show dad how much you love him, get him a Marshall Acton ($399) speaker that dials the volume up to 11. This is not battery-powered so isn't for the beach or picnic, but it's easy to carry around the home or outside to crank up the next BBQ. It's not only our top performing wireless speaker, it's also got just the right amount of brass and big dials and switches. It even comes with a coiled 3.5mm connection, which sort of looks like you're about to hook the speaker up to your 'axe' rather than your iPhone.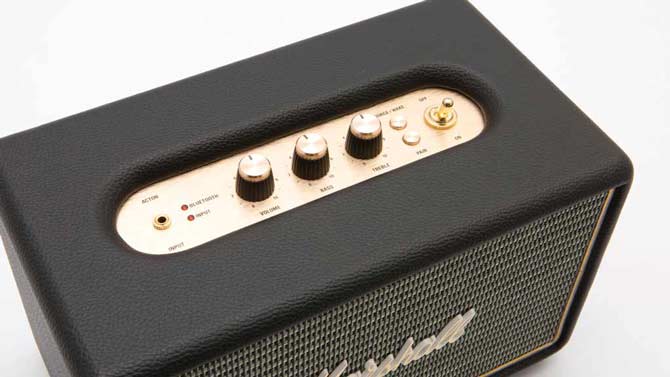 Project your love
Nothing conveys love for a father more than a 65-inch 4K TV, but unless your last name is Murdoch, that's probably not going to happen. However, if you want to stretch the budget for your grey nomad dad to $1000, what about a tiny HD projector with its own HD TV tuner? The LG PW800 ($1000) isn't the brightest projector we tested and it didn't deliver the best picture, but it's crazy small and is the only model we've tested with its own HD tuner, so your dad can stash the projector TV in his Winnebago and watch his favourite TV show in the middle of nowhere. It also has a 30,000 hour LED lamp which equates to around 20 years of use if you watch TV four hours a day.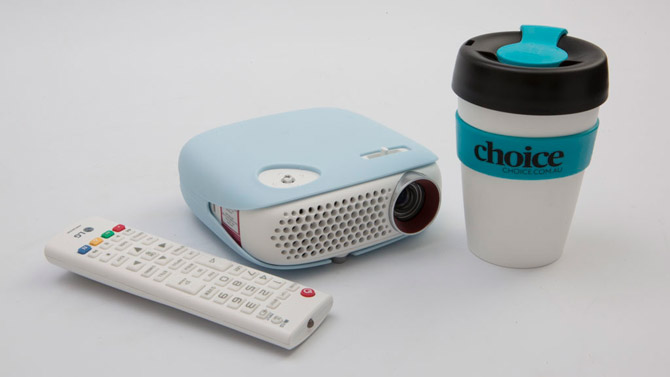 Fit fathers
Just because you have a family, doesn't mean you can just let yourself go. Get dad back on track with a fitness tracker to ensure he's around for next year's Father's Day. The Samsung Gear Fit 2 ($499) should help your road warrior reach his fitness goals using a combination of reward buzzes and guilt-ridden notifications to get him hitting those 10,000 steps a day.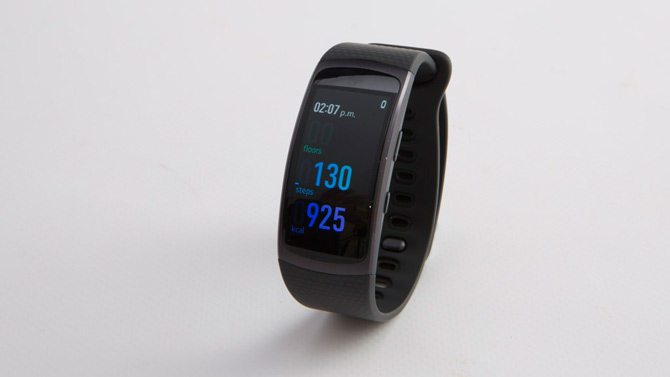 If your father's recreational obsession follows the leisurely pursuit of golf, you can at least give him the tools to know exactly how far he has to hit the ball (even if he has no idea how to do it). Both the Garmin Approach S6 ($549) and the TomTom Golfer ($299) record how many strokes it takes to complete each hole and highlights various hazards or 'no go' areas, while the Garmin can also teach you how to swing using a metronome function – much more fun than simply getting a lesson from a golf pro. And as an added bonus, both can tell the time.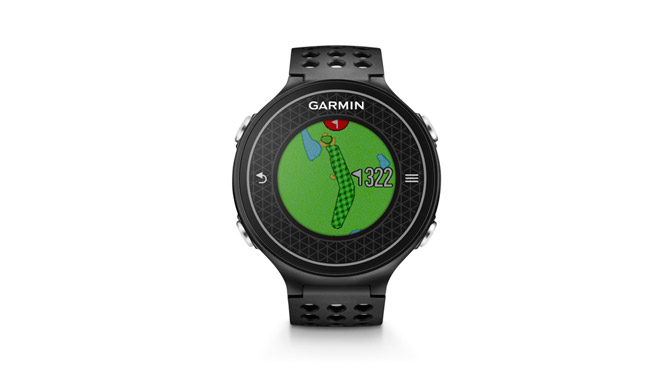 Cleaning up for Father's Day
There's no way a vacuum cleaner can be classed as a cool present, unless it's a robot vacuum cleaner. If you have any doubts that the Superhero Robot Cleaner isn't a great option for your family, Google 'cat on robovac' and transform your life, or at least have a giggle. After watching it a dozen times, you may even want to get a cat. But how does the Superhero Robot Cleaner perform in our CHOICE test? In a word: horrible, but if you think of it as a cool pet toy that can pick up some dirt then it's a bargain. If you want a robot vac that actually performs well, we've found a couple, but they aren't cheap.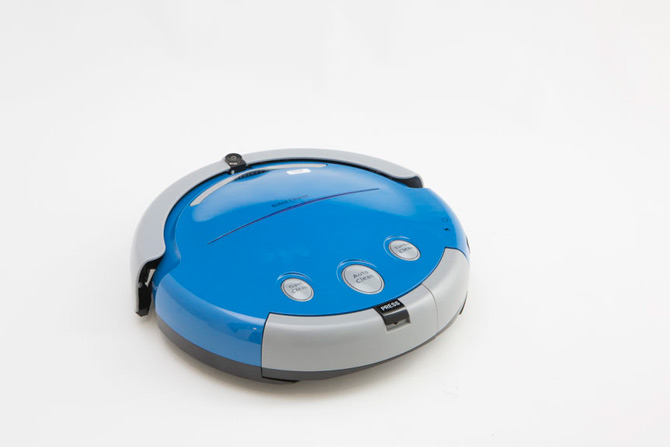 Retro dad or nostalgia dad
A record turntable will draw tears of joy whether your dad is 26, 46 or 66. The young hipster dad will immediately head to eBay to buy vinyl records of albums he has on a Spotify playlist. The middle-age dad, after bemoaning all the vinyl records he threw out and replaced with CDs, will head down to the music store and pay five times the price to get them all back. The older dad (and maybe grandad) will wander down into the garage and pull out the crates of vinyl he's been storing for decades. Some of the latest mid-priced turntables such as the Pro-Ject Audio Elemental Phono USB ($399) let you connect to a computer and convert your records to digital formats so you can play your favourite tracks on a music player.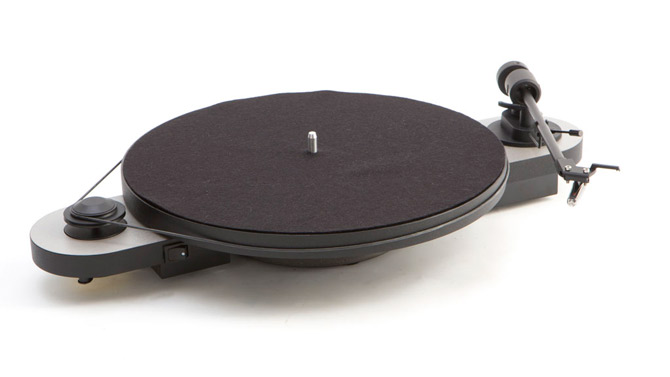 Hero for your hero
Show Dad you think he's an action hero with the action camera that has defined the category – the GoPro. Even if he won't jump out of a plane or canoe down a rapid anytime soon, he'll love his GoPro attached to a selfie stick to capture all the antics of his kids at that Wiggles concert. While we've tested several action cameras, you might want to consider the GoPro + LCD ($439) model as it includes the LCD screen, is mid-priced and simple to use.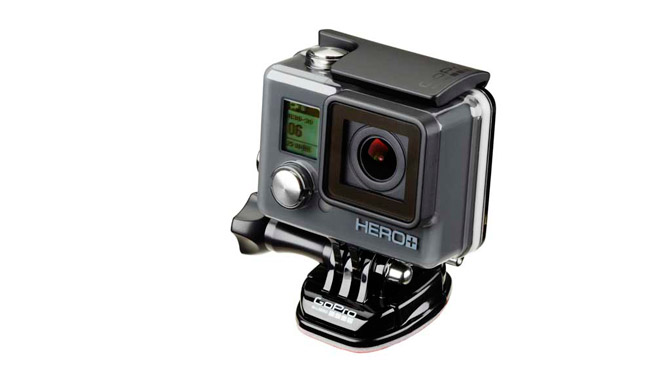 The helicopter parent
Finally, every dad wants to keep an eye on their kids to make sure they're safe, and what better present for a helicopter parent than a drone. They're also just a lot of fun. You may have to check out the regulations on drones as they seem to be changing every day. For serious reconnaissance, get the DJI Phantom 3 Standard ($1299), or for simple fun in the park go for the Blade BLH7600 Nano QX ($115).