Consumer law and extended warranties 2013
Our shadow shop showed salespeople have a lot to learn about consumer law.
---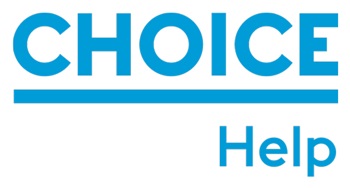 Salespeople at Australia's major electronics retailers have a lot to learn about consumer rights. Our 2013 shadow shop showed they need to brush up on their obligations under Australian Consumer Law (ACL). We performed a similar shadow shop in 2015.
In this article we give you:
Our shadow shop
Over three weeks in September and October 2013, CHOICE shadow shopped at 80 Harvey Norman, The Good Guys and JB Hi-Fi stores across every state and territory. We found widespread violation of the ACL when we tried to return big-ticket items.
The set-up
A CHOICE staffer posed as a customer looking for a big-screen TV priced around $2500. As part of the shadow shop, we asked salespeople if the store had any responsibility if the TV broke down after the manufacturer's one-year warranty period.
Under ACL, the answer would be yes. But, 85% of the salespeople we talked to got it wrong, saying any repairs or returns would be out of the store's hands. Every salesperson we spoke with also tried to sell us an extended warranty.
What's the problem?
These kind of tactics fly in the face of the 2011 legislation, which says consumers have a right to refund, repair or replacement through the store for a "reasonable" time after purchase. The definition of 'reasonableness' depends on the quality and cost of the item, but a follow-up ACL guideline released in 2013 is crystal clear on the retailer's responsibility when it comes to expensive electronics.
The guideline gives this example: "A consumer buys a top-of-the-range plasma television for $1800. It stops working two years later. The supplier tells the consumer they have no rights to repairs or another remedy as the television was only under the manufacturer's warranty for 12 months. The supplier says the consumer should have bought an extended warranty, which would have given five years' cover.
A reasonable consumer would expect to get more than two years' use from an $1800 TV. Under the consumer guarantees, the consumer therefore has a statutory right to a remedy on the basis that the television is not of acceptable quality. The supplier must provide a remedy free of charge." (The law also stipulates that retailers must arrange transportation for large products like big-screen TVs, and that you don't have to save the packaging.)
The ACCC weighs in
We also talked to the ACCC, which confirmed that leading customers to believe they wouldn't be able to take a pricey TV that's out of warranty back to the store is a breach of consumer law.
Ongoing issue
It's hardly the first time retailers have ignored important parts of the ACL. In July 2013, Hewlett-Packard Australia paid a penalty of $3m after the ACCC took the company to the Federal Court. The charge was making false or misleading representations, including telling customers they would have to pay extra for any warranty protection outside of the manufacturer's warranty.
Similar cases have happened at Harvey Norman stores across Australia. A series of proceedings brought by the ACCC against Harvey Norman franchisees found the retail giant paying penalties totalling $234,000.
Retailers respond
In contrast to what we heard from most salespeople, the corporate headquarters of two of the retailers we shadow shopped, Harvey Norman and JB Hi-Fi, seemed to understand the principles behind the ACL:
Harvey Norman corporate compliance officer Michael Mecham said stores would be required to consider refunds or repairs outside of the manufacturer's warranty depending on the product. "We would take a look at the product to determine if it's a major or a minor fault and, depending on what that examination found, make a determination." He agreed that a customer should expect a Harvey Norman store to replace, refund or repair a $2699 LG TV if it stopped working after the one-year manufacturer's warranty expired, regardless of whether the customer had purchased a "product care" program.
JB Hi-Fi marketing director Scott Browning took a similar line, saying the store would still be responsible for an expensive TV after the manufacturer's warranty had expired without an extended warranty, "assuming the failure was due to material defects or an acceptable quality issue at the time of sale and not through accidental damage or customer misuse".
The Good Guys head office said less. PR manager Suzanne Tonks declined to answer our questions about customer rights outside the manufacturer's warranty, the exact details of The Good Guys' extended warranties, and whether its salespeople are incentivised to sell extended warranties.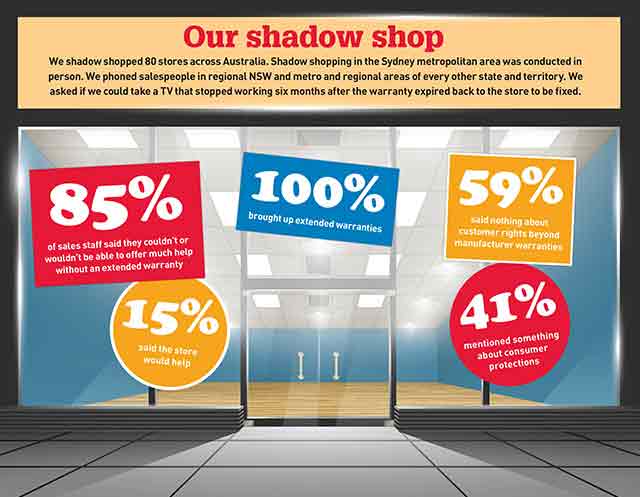 Warranty breakdown
The ACCC has repeatedly raised concerns that consumers are paying for extended warranties that don't give them any extra protection. At best, they may offer a more convenient alternative to exercising your ACL rights, and cover wear and tear, which is not included under the ACL. We heard a variety of explanations from salespeople about how their extended warranties work, so we asked their corporate HQs for clarification.
Harvey Norman
Australia's biggest electronics retailer is making a big deal of the fact that it's no longer in the business of offering extended warranties. Instead, the retailer has moved to a three-year or five-year "product care" plan, which entitles customers to a replacement with the latest model available. But, the product care plan only covers minor faults (also covered by the ACL for "a reasonable period") and normal wear and tear.
Harvey Norman's offer of automatic replacement for these faults does more than the ACL requires. They give the retailer the option of repairing minor fault, as long as it's done within a reasonable time frame. But if your $2500 TV stops working altogether – a major fault – Harvey Norman's product care plan won't do anything for you.
According to the company's compliance officer, Michael Mecham, the solution would then be to exercise your ACL rights to a replacement or a refund. But of the 27 salespeople we talked to, 24 spruiked the product care plan on the basis that we wouldn't otherwise be able to bring the TV back to the store (a key ACL right).
The cost of the plan depends on the type of product and its cost but is not a percentage of the purchase price, Mecham said. He added that salespeople "are not offered incentives to sell product care over and above the standard incentives they receive within their remuneration". During our shadow shop, however, many salespeople pushed the five-year plan without mentioning the three-year option.
JB Hi-Fi
JB's "extended care agreement" adds two, three or four years to the manufacturer's warranty. So a TV that came with a one-year warranty would be "protected" for up to five years. The agreement arguably doesn't provide much above the ACL rights. It promises access to a loan product if it looks like your repair will take longer than 10 working days. But the consumer law states that any repair must be done within a reasonable time, otherwise you're entitled to a new product or refund. Marketing director Scott Browning told us the five-year agreements "usually attract between a 15% and 20% premium to the original purchase price of goods. JB Hi-Fi staff are incentivised on the total value of all sales and, as such, benefit from the inclusion of an extended care agreement".
The Good Guys
During our shadow shop, The Good Guys' salespeople told us that two-, three- or four-year extensions of a one-year manufacturer's warranty for a TV are available. But corporate headquarters refused to confirm this or comment on whether salespeople were incentivised to sell extended warranties.
Know your rights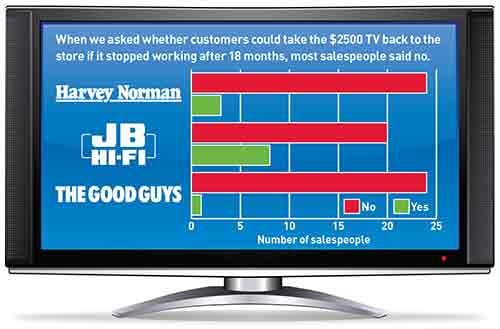 See our 2015 update of this shadow shop.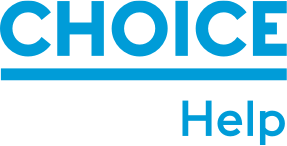 Need more help? The CHOICE Help service is free for CHOICE members. Our consumer advice experts will help you understand your rights and guide you in the right direction.
---
Join the conversation

To share your thoughts or ask a question, visit the CHOICE Community forum.