Templates and phone scripts
We're here to help so you don't get tongue-tied or fobbed off when trying to make a consumer complaint.
Stuck for words?
---
When it comes time to make a complaint about a poor product or service, those carefully chosen words that you've rehearsed in your head can come out all wrong in the heat of the moment. If you want to maximise your chances of getting your point across clearly and calmly – which will always be much more effective than a barrage of abuse – take a look at our suggested scripts and templates for a phone conversation or letter or email of complaint.
Useful scripts
Before you complain about bad service or faulty products, write down a few notes so you can make sure you cover everything you want to say.
Think about the best way to get your point across. Remember to stay calm and polite.
Here are some sample telephone scripts to help you start your conversation with the retailer or service provider.
Useful templates
Before you put pen to paper or tap out an email to your retailer or service provider, have a quick look at our templates to see if there's anything else you should add. These templates will help you to set out your complaint in a way that's easy for you to write and for the retailer or service provider to understand. This will help you get your problem resolved quicker and, hopefully, more successfully.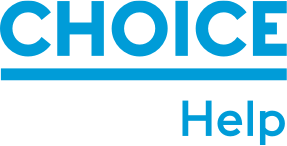 Need more help? The CHOICE Help service is free for CHOICE members. Our consumer advice experts will help you understand your rights and guide you in the right direction.
---
Join the conversation

To share your thoughts or ask a question, visit the CHOICE Community forum.