Saving for a first home
The journey of a 20-something first home saver.
Chasing the Great Australian Dream
---
July 2016
Set and forget
Last week I logged onto my home saver account for the first time in a long time and was surprised by how quickly the money has accumulated.
The account is with a different bank to my everyday spending account, and I've organised for an automatic deduction straight into it with each pay. That way I never actually notice the money is "missing", and I'm also not tempted to spend it on a holiday or an expensive handbag. My home saver account is actually one of three savings accounts set up for different goals and purposes, so while I save for a home I'm also saving for a holiday.
In the meantime I've stopped reading about Sydney's sky-high property market. I'm sick of reading about twenty-somethings who already have several investment properties, and about the woman who saved for her deposit by only eating out at a restaurant once a month for a year. To me that's depressing. I like eating out on weekends, and I'm willing to wait an extra year or so to buy a home if it means I actually get to enjoy myself a little while I'm saving.
A little perspective
My school friend just bought her first home with her new husband – although they live in Adelaide, not Sydney, which makes it easier. Still, her news made me assess my life, my goals, what I'm doing, and if I'm happy. Would a house make me happier? Would it make me feel secure?
I figured at the rate I'm saving I won't have a large enough deposit for at least another five years or so (give or take some dramatic market fluctuations). But who knows what could happen between now and then, so there's no point in stressing over it. Right now I actually love that I don't have looming debt hanging over my head for the next thirty-plus years of my life. I can travel, I can move cities – I have freedom.
I currently have no debt, but I have savings, and that's something to feel good about.
(Speaking of feeling good, I've moved apartments since my last post and I'm now paying just $20 more in rent a week – not a big price to pay for a little sanity. My new housemate is really clean.)
April 2016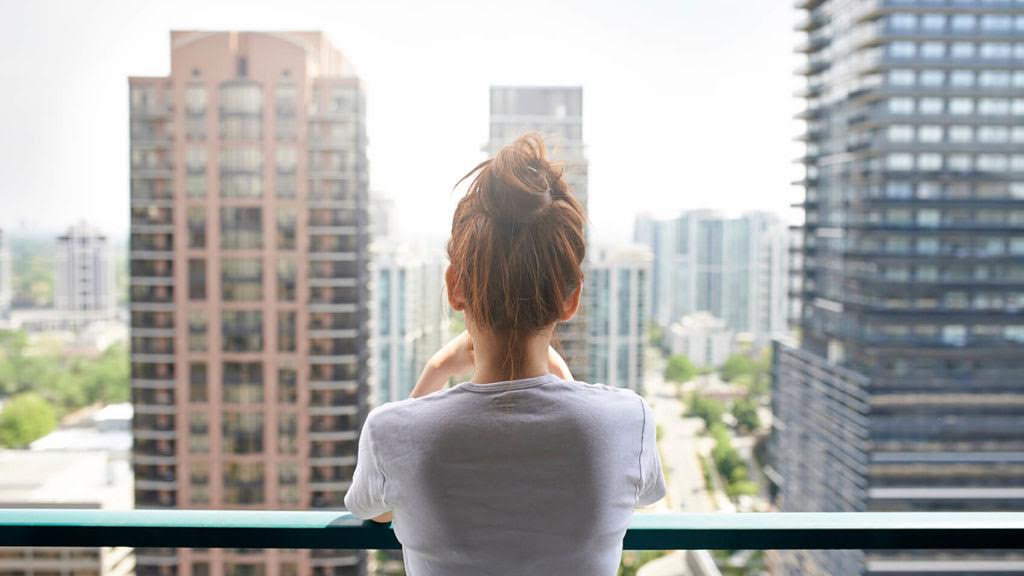 It's been four months since I decided to start saving for a home deposit, and three months since I moved apartments. My savings are going strong, and life is good.
The only problem is that I've had some housemate dramas. Apparently compared to the average person, I'm a bit more fastidious when it comes to mopping, vacuuming, disinfecting, and changing the bin before it overflows (I thought that was a no-brainer, guess not) – so much so that I lose sleep when things aren't done properly.
Living with the wrong housemates can almost be just as bad as living with your parents. Actually, I'll argue that it's worse, because at least at home I'd be living rent-free with a fridge full of food, some of the laundry done, and home-cooked meals. Unfortunately my parents live in Queensland and my job is in Sydney – so moving back home is just not possible.
One evening recently, it all got too much, and I decided that the only solution was to move out and find a place on my own.
Sanity vs savings
When I did some research, though, I calculated that moving out would cost me an extra $150 a week or more, plus bills and utilities – not to mention the added costs of setting up a place, like buying furniture and kitchen appliances.
I had to weigh up the cost of my sanity versus savings. If I moved out I would fall behind on my savings… way, way behind.
I've got some friends who gladly pay the extra money to live on their own, and they are very happy. But how much is too much for the price of happiness – or at least a clean apartment? After running the numbers I decided the smartest option was to continue living in a sharehouse. Perhaps just not my current one.
Because despite my housemate problems at the end of the day I'm happy knowing I've got a pool of savings that grows every payday.
Besides, the sooner I can save my deposit, the sooner I'll have my own place. And it will be spotless.
March 2016
I started the year with good intentions, but sometimes life gets in the way. I moved house in late January. I was previously renting a furnished room in a home I didn't pay bond for – so not only did I have to shell out four weeks' rent for bond in advance without the last house's returned bond to help me out, I also had to buy new furniture. Thanks to Gumtree and the January sales, it only set me back about about $2500, but some of that money I took out of my home saver account.
I felt disappointed as it wasn't the best way to start the year, but at least I was getting a good night's sleep on my new mattress. Now I'm back on track, but a little behind.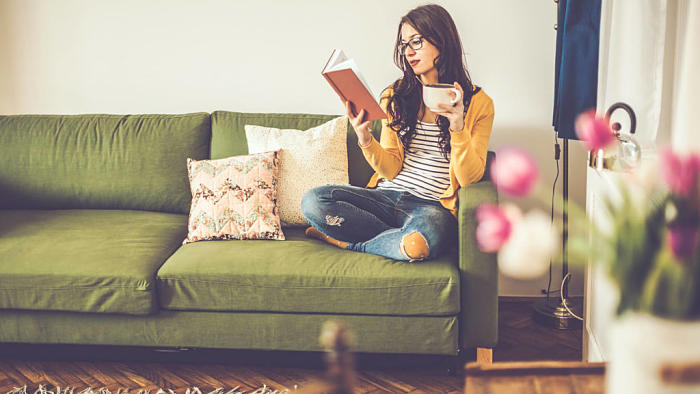 We're not lost, we're just finding our way
I've recently read a fair few news stories about how the great Australian dream of owning a home with a backyard and a BBQ is slipping out of reach for my generation. It's a common theme in the media, alongside the stereotype of people my age being lazy and self-entitled. But in our defense, there are certainly more challenges we face than previous generations.
Housing affordability is obviously a big one. My parents bought their very first home in Brisbane, a three-bedroom brick home with a garage and big backyard for $110,000 (around $200,000 in today's terms). A month ago my 24-year-old friend bought his first home, a three-bedder 'fire sale' deceased estate for $400,000 ($100,000 below market value) just 15 minutes from Brisbane's CBD. Up until now he had lived at home and had been saving since he was 18. Clearly my friend bagged a bargain but it's an example of how much more Generation Y has to pay for their first home compared to that of my parents' generation. As for me, living in Sydney means my first home will cost more than 12 times my wage, and I'll be saving a deposit for about nine years. Pretty depressing.
Priced out of the market, but we're still saving
There's evidence that suggests Gen Y are great savers. Suncorp Bank in 2015 found that on average Australians aged 25 to 34 were saving 12.7% of their personal income ($533 per month) which is over $100 more per month than the national average (11.5% or $427).
Gen Y are also choosing to invest in regional areas while living in capital cities, as property prices have risen to the point where we can't earn enough or save enough for a deposit.
So while the media continues to be all doom and gloom about Generation Y and the housing market, there are some of us, myself included, choosing to save and there's data to show that we are in fact buying homes – we're just doing it differently.
January 2016
I must admit, before I started working at CHOICE the thought of saving for a home was a strange and foreign concept as a 25-year-old. I had absolutely no clue about how to manage money. I was used to living week to week and had credit card debt, no savings plan, and I blew all my money on clothes I didn't need.
Surprisingly (to me) I took interest in the finance articles here at CHOICE, something clicked in me and not long after I found myself cutting up my credit card, paying down my debt, switching banks, and wanting to put money aside for my future.
I'm not usually the type to make resolutions, but I thought with the beginning of a new year it would be a great time to get serious about saving for a home deposit.
Firstly, I needed to create a budget. I loosely used the 'Barefoot Investor' (financial adviser and author Scott Pape) strategy of three buckets: "Blow, mojo and grow". It's where you allocate a certain percentage of your pay to bills, to a back-up/emergency fund, and to a wealth creation fund. I decided a reasonable amount to set aside every week for a home deposit is $150 – in my 'grow' bucket.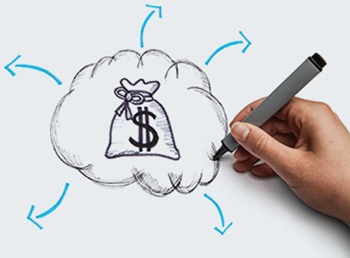 Secondly, I needed to open another account. I chose a high-interest saver with Rams. I simply applied online and about 10 minutes later my 'home saver' was ready. Because it's completely separate from my every day ING spending and the money gets automatically deducted from my pay, it's easy to forget I even have it.
To be honest, I don't have a goal of when, exactly, I'd like to buy a house or apartment. Sydney's rising property prices are a hot topic in the media and for many 20-somethings like me the thought of entering the housing market is daunting and seemingly impossible.
I found myself paying too much attention to the property market. I began to feel anxious and overwhelmed, thinking I'd never get my foot in the door. Then I met a 31-year-old on the weekend who told me he was moving suburbs because he'd been paying so much rent that he couldn't afford to save. It brought me some relief and made me realise there's no point in stressing about not being able to buy a home, because the truth is a lot of people are in a similar boat. For now, all I need to do is make some smart decisions to save – which could get me buying something (hopefully) sooner.
---
Join the conversation

To share your thoughts or ask a question, visit the CHOICE Community forum.