Which is Australia's best oven brand?
We've calculated the top oven brand for performance, reliability and customer satisfaction.
What brand of oven is best?
---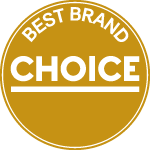 Which brand of oven should you buy? We've identified the best oven brand based on our test results and feedback from our members on their experience with the brand.
The Best Brand oven is determined using our test results for steam, wall and freestanding ovens, as well as the most recent customer satisfaction and reliability information submitted by CHOICE members.
Best Brand results are for CHOICE members only.
Our oven buying guide is free and has plenty of great advice to help you find the best oven for your kitchen.
Want to see more? Get full access to this expert information, plus all our product and service reviews. (Billed quarterly at $26.95.)
Already a CHOICE member? Log in now
Join now
---