Australia's best TV brand
We've calculated Australia's top television brand for performance, reliability and customer satisfaction.
What brand of TV is best?
---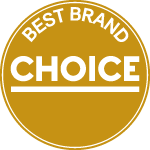 As the manager of testing for digital home products at CHOICE, I'm often asked: "So Denis, who's making the best TVs at the moment?"
CHOICE tests a lot of TVs in our labs – around 100 models each year. We cover more than 90% of the market, discovering many great models as well as plenty we wouldn't recommend.
But occasionally, you need to know about a model that hasn't been tested. That's why we identify the 'Best Brand TV' – to help you choose a television from a brand that's performed well overall in our labs over the past year, and that's also well regarded by CHOICE members for customer satisfaction and reliability.
Best Brand results are for CHOICE members only.
Our guide to buying the best TV is free and has lot of great information and advice.
Want to see more? Get full access to this expert information, plus all our product and service reviews. (Billed quarterly at $26.95.)
Already a CHOICE member? Log in now
Join now
---
Latest Electronics and technology