Quality vs price
When it comes to certain high-end products, are you paying a premium for quality or brand name?
Does a high price tag guarantee quality?
---
For years we've been proving wrong the old adage that you always get what you pay for: in other words, that a high price tag is no guarantee of quality. In this investigation, we spoke with product experts to get their insight on facial moisturisers, hair dryers and men's underwear. Then we pitted a low-, medium- and high-end product from each category against each other in a user trial, which came out with some interesting results.
About our user trial
In all three product categories, we chose an expensive, 'exclusive' product with interesting claims about the benefits offered, a mid-priced product that had similar claims, and an easily available, cheap product that made no big promises.
In our results, scores of four or less are represented as a thumbs down, five as a sideways thumb, and six to 10 is a thumbs up.
Moisturisers: We gave five women of varying ages three samples of moisturiser. The samples were in unlabelled containers marked with a code. Each woman tried each moisturiser for three days in a row, applying morning and night, and then rated them.
Hair dryers: We gave five women with different hair types three hair dryers each, the brand names of which were obscured. The women then used each dryer once, instead of their usual dryer. They rated the hair dryers on criteria including ease of use and hair condition afterwards.
Men's underwear: We gave five men of differing sizes three pairs of underwear each. Where possible, brand names were removed or obscured. Each pair was worn three times each, (and washed between wears, not just turned inside out). Our testers then rated the underwear on look and comfort.
User trial of moisturisers
Facial moisturisers generally contain three common ingredients: an emollient, which makes skin smooth and supple; humectants, which draw moisture into the skin; and occlusive agents, which act as a barrier and maintain moisture within the skin.
However, despite their similarities, moisturisers vary widely. From supermarket cheapies to department store splash-outs, the range available is mindboggling. But a good moisturiser doesn't necessarily need to cost a fortune.
"Would you believe the best moisturiser is actually petrolatum – 'petroleum jelly' or 'Vaseline'?" says cosmetic scientist and pharmacist Tina Aspres. "However, using this alone understandably does not [feel good on the skin], so modifications are made to formulations to incorporate a range of ingredients to improve skin feel, tackiness, greasiness and to suit the use it is proposed for."
As we discovered in our blind user test, an expensive moisturiser won't necessarily feel better on your skin than a cheapie. As long as the basics are there, it's really just a matter of finding one that feels right for your particular skin type. As you'll see, our user test produced mixed results.
Olay Moisturising Lotion
Price: $14.99 for 150mL, ($10 per 100mL); sold in supermarkets and chemists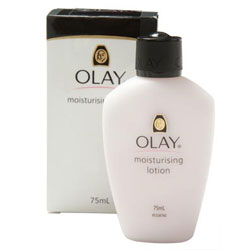 Aspres says the Olay product is a solid moisturiser that contains all the basics. Although it was the cheapest moisturiser in our user test, it delivered average results for most of our testers overall, unlike Crème de la Mer, despite being almost one-hundredth of its price. All our testers described the texture of the moisturiser as thin, with some saying it felt watery. The fragrance was generally described as floral and sweet, though one tester found it medicinal. Two chose this as their favourite of the three.
What they said
"My skin didn't feel nice after using it. It came across as a cheap brand."
"Very easy to apply and felt nice on my skin."
"Nice feel, but a little bit oily by the evening."
Dr LeWinn's Private Formula Oil-Free Day & Night Cream
Price: $49.95 for 56g ($89.20 per 100g)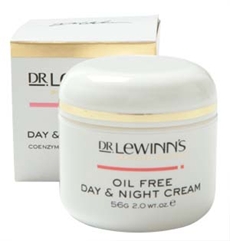 Dr LeWinn's claims to be formulated by a plastic surgeon who promises to "push the boundaries in anti-ageing skincare". While four of our testers reported no impact at all on the appearance of fine lines, they did only try the cream for three days. The cream was okay as an overall moisturiser, but most testers found the fragrance to be strong, and three found it unpleasant. Two chose this as their favourite.
What they said
"The fragrance was too fruity for my liking – too banana-ish."
"My skin felt soft and moisturised all day. I would definitely buy this!"
"I felt this was too oily for my combination skin. It felt like it sat on the skin rather than soaking in richly."
Crème de la Mer
Price: $220 for 30mL ($733.33 per 100mL)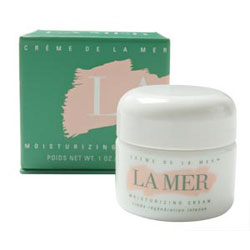 Crème de la Mer was supposedly originally invented by a NASA scientist horribly disfigured in an accident to heal his burned skin. One of our testers reported finding it oily; another said it was gluggy, while four described the texture as thick. The fragrance was also an issue for two testers. Only one rated this product as their favourite.
Aspres says Crème de la Mer is "nothing extraordinary. There's no evidence whatsoever that kelp [its 'special' ingredient] is anti-ageing or able to heal burns. It's just a glorified moisturiser with a very clever marketing ploy."
What they said
"It felt like an old lady's moisturiser, heavy and oily."
"While my skin did feel softer, I didn't like the feel of the moisturiser as I applied it."
"I have combination skin. This moisturiser made the oily parts of my face more oily, but was good on the dry parts."
In a class of its own
In 2005, American attorney Debra Scheufler filed a class action law suit against cosmetic companies including Estée Lauder, the manufacturer of Crème de la Mer. Scheufler argued that the creams and potions did not remove wrinkles as they promised to, and were thus guilty of false advertising and unfair competition.
At the time, the US-based Legal Affairs magazine wrote: "Scheufler is seeking reimbursement for herself, in the amount of $500 to $1,000, and for other women and men who believe they've been defrauded by the "anti-aging" claims on cosmetics. 'These are cosmetics, but they would have consumers think they have medical uses and benefits,' said Howard Rubinstein, one of her lawyers".
Scheufler's lawsuit was eventually dismissed, and Crème de la Mer continues to make claims about its "Miracle Broth™", "suspended within its extraordinary formula". But perhaps the miracle in this case is that people are willing to pay $250 for a mere 30ml of the stuff.
"I am really against the unsubstantiated and overwhelming claims that cosmetic companies make," says Aspres. "It really makes me mad because the consumer can only take on face value what and how they interpret the marketing ploy to sell the product – and cannot believe they get away with half the stuff they say! Largely, the cosmetic industry is self-regulated, so you are relying on the honesty and integrity of the company to do the right thing – but clever marketing prevails."
Hair dryers
Hair dryers fall into two categories – those marketed as simple consumer products with few bells and whistles, and those marketed as professional products, which command a premium price. So should you fork out the big bucks, or will your discount department store basic do the trick? One of the main differences between bargain-basement and pricey hair dryers is the technology they claim to use, namely ionic and ceramic technology.
Tracey Hughes, Creative Director of Mieka Hairdressing and Hairexpo Award's Educator of the Year 2012, says ionic hairdryers claim to cut hair drying time in half and to increase the finished shine factor. "The ionic feature is based upon positive and negative charges," she says.
Ceramic technology, on the other hand, "uses a ceramic heating unit that provides better heat regulation. Ceramic dryers can be a little more popular due to the costs being slightly [lower than] ionic dryers".
In our earlier trial of hair dryers, the GHD Air, which claims to use ionic technology, dried hair quickest (tying in one case with the cheapest hair dryer on trial). However, while one triallist found the GHD dried her hair in less than half the time of the non-ionic cheapie, the others reported the GHD dried their hair only slightly faster.
Remington Professional Aero 1800
Price: $21.99
Power: 1800W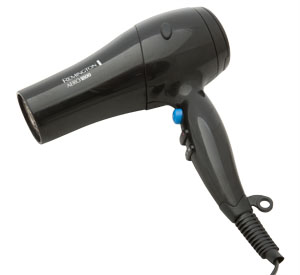 While the Remington was the cheapest hair dryer, three triallists preferred it to the more expensive Vidal Sassoon. However, two of our triallists said it made their hair feel dry, rough and tangled, and a third said her hair looked frizzy after use.
What they said
"It was OK for what I assume is a low-end hair dryer. It is much better than the [Vidal Sassoon] I tested first. My hair looks OK, but it is still very inferior to my own hair dryer."
"It is very ineffective. It is similar to the dryers you find at hotels."
Vidal Sassoon Studio Tools Expert Turbo Dryer
Price: $45
Power: 2200W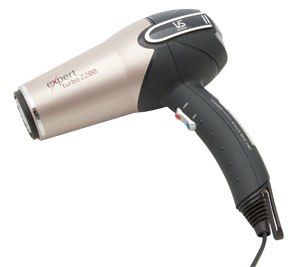 This mid-range dryer from Vidal Sassoon performed surprisingly poorly in our user trial. Three testers rated it as the worst performer of the lot. "To be honest, I could not give an explanation as to why [it did so badly]," says Hughes. "Since it does contain the newer technology, I can't offer a technical reason as to why the performance was poorer."
What they said
"I don't think I could use this early in the morning when I usually dry my hair as it may wake the neighbours!"
"I couldn't leave the house with this blow dry. The dryer felt cheap and nasty. It made a tinny sound, was noisy and didn't work well at all."
GHD Air
Price: $199
Power: 2100W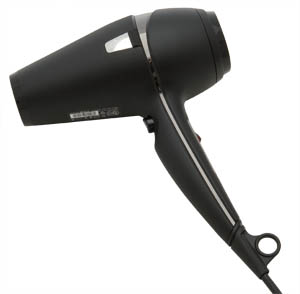 The GHD Air easily surpassed the other dryers in our survey when triallists were asked to give it an overall rating. They all said they would buy the dryer, and were willing to pay top dollar for it. However, although the performance in our survey was impressive, Lili Hopkins, freelance hair stylist and salon owner, believes there are better products out there in the same price category, her pick being a Parlux.
What they said
"It was pretty fast considering how thick my hair is, and my hair didn't feel frizzy after drying."
"It was hard to tell which setting it was on, as it looks like it's on the highest when it's actually on medium. But I like the rubber stoppers on the side so when you put it down it lands gently every time."
Men's underwear
Men's underwear runs the price gamut, ranging from less than $5 all the way to $100 a pair. Some even claimed to be spun with distilled water from the Italian Alps, as if that makes any difference.
Men's underwear designer with Diamond Cut International, Kaitlin Romei, says cheap underwear may not necessarily be a great buy. "With a very cheap pair, you're likely to lose features including stitches per inch, and compromise on the quality of the fabric and elastic, and the fit." But spending up big isn't necessary either. "Once you get to the higher end of the market, it's more of a fashion thing. You're just paying for the brand."
To find a good pair, Romei recommends putting undies through their paces before making a decision. "Feel them, make sure they're soft, give the elastic a good stretch to see if it bounces back. Look at the price point. If you buy a $5 pair of trunks you can't expect them to perform miracles and last forever. But for $20 you should expect a reasonable quality."
Alpha Hipster Trunk
Price: $15 for three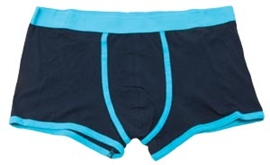 Favoured by two of our testers and coming in second-best for the rest, the Alphas – which are available in Kmart – performed reasonably well overall, particularly considering their price tag. All our testers generally found the waistband, seams and leg holes comfortable, and the pouch provided good support for all but one of our testers. The fabric also received good reviews from four of our testers.
What they said
"At a first glance these undies seem OK. However, an imperfect fit and my concerns about their durability means I could not recommend them."
"The back piping on the leg holes rode up a little bit."
"They held their shape the best of the undies."
Bonds Hipster Trunk
Price: $21.95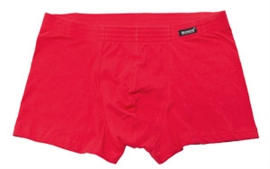 Overall, the Bonds were the favourite undies of three of our gentlemen. However, two were less impressed, with one describing the fabric as cheap-feeling and the other as too thin.
What they said
"The support is very good, especially while playing sport. Movement is unrestricted while ensuring certain parts are kept out of harm's way."
"The most comfortable overall fit. The waistband is very comfortable, although I would like it a bit thicker."
"They rode up a little bit at night."
Miroslav Boxer Brief
Price: $58.75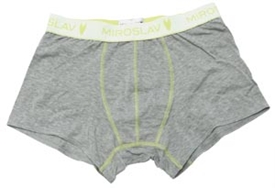 The Miroslav undies promised the world: "never underestimate what's in a pair of underwear", their packaging implores. Using "superior elastics that hold their shape", the undies are made of "Japanese cotton for superior comfort and sperm count", because "Japanese cotton ensures there is no excess heat, which new scientific studies are showing is linked to a decrease in sperm production." Though we didn't test this particular claim ourselves, we put them to Romei and some fertility experts.
Romei says Japanese cotton varies in quality and its origin is no guarantee of superiority. "There can be a difference in cotton from Japan as compared to cotton from elsewhere, but Japanese origins are no guarantee of quality. You can get some [good Japanese cottons but you can also get] cottons from Japan that aren't good at all," says Romei.
Fertility experts we spoke with told us they were not aware of any scientific studies that supported the claims being made, and said evidence only supported fertility benefits from loose-fitting underwear like boxer shorts.
Fertility specialist Dr Janelle McDonald says: "There is some evidence that loose underwear improves the sperm, probably by allowing the scrotum to hang lower than the rest of the body. This was also tested in sheep by putting nappies on them and testing the sperm before and after. We usually recommend boxer shorts and avoidance of lycra cycling shorts… [However] a small-fit underpant would not allow cooling, regardless of the fabric."
And aside from the outlandish claims, only one tester said the Miroslavs were their favourite in our user trial. Four complained that the undies were too tight (unsurprising, considering they were much smaller than their equivalent sizes in other brands), and three complained of a particularly uncomfortable care label.
What they said
"They had a hand-made feel to them – and I don't mean that as a compliment."
"The stitching for the label felt like fishing wire and scratched my lower back. Though they were the same size as the other pairs, these seemed smaller."
"The pouch is very small with very little give in the fabric. It was constricting and extremely uncomfortable, verging on painful, to sleep or play sport in."
Sizing up
Australia doesn't have standard clothes sizes, so it came as no surprise that in small, medium and large sizes, the Alpha, Bonds and Miroslav underwear ranged in size considerably. The expensive Miroslavs had the smallest fit of the bunch, followed by the Bonds, then the Alphas. In fact, the large Miroslavs were about four centimetres smaller around the waistband than the Bonds when laid flat, which were another centimetre smaller than the Alphas.
In addition, the size you start out with isn't necessarily the size you end up with. While the Miroslavs held their shape, the Bonds and the Alphas shrank after three washes, even with careful following of the washing instructions provided by the manufacturers.
And while the Alphas and Miroslavs held up well after being put into the dryer on a cool, gentle cycle, the Bonds shrank and dramatically darkened in colour. While this was against manufacturer's instructions, we believe it's not unreasonable to expect a pair of men's undies to survive a turn in a tumble dryer. Bonds didn't return our requests for comment on this issue.
---
Join the conversation

To share your thoughts or ask a question, visit the CHOICE Community forum.