Lowest price and price match guarantees
A "lowest price guarantee" isn't necessarily good for your bottom line.
How low do they go?
---
From department stores such as Big W and David Jones to electrical retailers like Retravision and Harvey Norman, and countless others including Dan Murphy's, Officeworks and Toys 'R Us, businesses are slapping "lowest price", "best price", or "price match" signs on their goods. This seems to be shorthand for "don't bother shopping around, we promise you'll get the best deal here". But should consumers believe the glitzy promises, or is there more (or less) to a best price guarantee than meets the eye?
Research from the University of East Anglia indicates that lowest-price guarantees can actually work against consumers, potentially pushing prices up and discouraging them from shopping around. The researchers write: "Price guarantees can stifle competition either by removing the incentives for rivals to compete on prices or removing the incentive of consumers to seek out lower prices. This will lead to higher prices and consumer detriment." And if CHOICE's own legwork is anything to go by, they have a point.
When we shopped around at a number of retailers offering so-called best prices on their products, we found some interesting results. While liquor store Dan Murphy's was hard for us to beat on price, we found lowest- or best-price guarantees were mostly not a good indicator that the store was cheaper than its competition. This isn't surprising, considering many competitors in the same retail sector boast about their lowest prices.
SHADOW SHOP RESULTS
Retailer
Product
Their best price
Competitor's price
Bing Lee
Electrolux EWF12832 washing machine
$829
$799 (The Good Guys)
Chemist Warehouse
Rimmel BB Cream Matte
$10.99
$6.47 (Priceline)
Harvey Norman
Asus UX32LA Ultrabook
$1296
$1127 (Retravision Online)
Officeworks
Uniden XDECTR055 Cordless Phone + 2 Additional Handsets
$327
$299 (Bing Lee)
Retravision Online
Philips AquaTouch AT890 Electric Shaver
$99
$84 (Shaver Shop)
Toys 'R Us
Target Razor Power Rider 360
$299.99
$249 (Target)
*Online prices July 2014
Price matching and tricky T&Cs
When you do find a cheaper price at a different store and want a competitor to honour it, you may find the process isn't as simple as you'd expect. Price guarantees are riddled with tricky terms and conditions, so it pays to always read the fine print. Most stores require that an item be in stock at the competitor's store before they'll agree to price match, but some actually specify much more restrictive terms and conditions.
Retravision Online claims: "Lowest Price Guarantee: Retravision Online Guarantees to beat any advertised competitor price*". However, if you follow the asterisk you'll find: "In some cases there are prices which Retravision Online cannot match. In these cases we will offer you the best possible price that we can." So it's not so much a lowest price guarantee as it is a "we'll try, but no promises" disclaimer.
Dan Murphy's says: "At Dan Murphy's we pride ourselves on offering the Lowest Liquor Price Guarantee*. That means you can shop with confidence that when you buy from a Dan Murphy's store, you are receiving the lowest price. If anyone offers a lower price than us, show us and we'll beat it*!" However, in their terms and conditions they state "Competitors' premises must be within 10km of our store." 1st Choice Liquor has similar messaging around their "Price Beat Guarantee", and an identical clause. So tough luck if you live in a one-bottle-shop town – no price matching for you.
Toys 'R Us says: "Our Prices Can't Be Beat! We'll Match ANY Advertised Price!*" But again, read their terms and conditions and you'll see that when they say they'll beat "any" price, they actually mean "some" prices. The promise comes with a very big caveat – they won't match a competitor's "category or storewide" discount, meaning if a rival is having a 20% off everything sale, or a special on all toys, it reserves the right not to honour the price promise.
Price match breakdown
Retailer
Match online-only stores?
Location requirements
Tricky terms/exclusions
Other info
1st Choice Liquor
No
Competitor store must be within 10km

Excludes liquidations and clearance sales

"Beat" price
Big W
No
Not specified


Excludes clearance, factory outlets, promotional sale prices

"Match" price
Bing Lee Online
No
Registered Australian business with physical store

Excludes competitor's clearance lines, liquidation sales, limited stock offers and grey/parallel imports (i.e. those shipped in from overseas without permission from the local trademark or intellectual property owner)

"Match" price
Bunnings
Yes
Australian online and retail stores


Excludes trade quotes and stock liquidations

Beat price by 10%
Chemist Warehouse
No
Australian retail store
None specified
Beat price by 10% of the difference
Dan Murphy's
No
Competitor store must be within 10km

Won't honour reproductions (photocopies/print outs) of competitors' vouchers
Excludes trade buyers, duty free, liquidation or clearance sales

"Beat" price
David Jones
No
Australian retail stores and their online sites

Excludes auctions, fire or liquidation sales, rack, clearance and warehouse outlets

"Match" price
Dick Smith
No
Must be in same metro or town area

Won't sell below cost
Excludes clearance/limited stock offers, member-only deals

"Match" price within seven days of purchase
Harvey Norman
No
Stores in the relevant franchisee's local retail market

Excludes cash back, bonus offers, trade discount, third-party promotions, clearance/limited quantity promotion, commercial resellers/distributors, grey/parallel imports, liquidation sales, rack/clearance/warehouse outlets
Price must be available to general public

"Beat" price within seven days of purchase
Kmart
No
Australian retail stores

Excludes clearance/ warehouse outlets

"Match" price
Masters
Yes
Australian online and retail stores

Excludes trade quotes and stock liquidations

Beat price by 10% within 30 days of purchase
Myer
No
Australian retail stores and their online sites

Won't sell below cost
Excludes duty free, factory outlets, member-only offers, warehouses, clearance centres, unauthorised reseller/ grey/parallel importers
Myer's physical stores won't match their own "online only" or below cost offers on their own website

"Match" price
No further promotional offers, e.g. bonus gift cards or gift with purchase
Officeworks
Yes
Not specified

Excludes stock liquidations, resellers, cash back offers, customer special orders, contract pricing and competitor clearance products
Terms and conditions of store must be identical to those at Officeworks

Beat price by 5%
Retravision Online
Not specified
Not specified

May refuse to honour price match at their discretion
Excludes member-only deals, auctions, grey imports and wholesale distributors

"Beat" price
The Good Guys
Yes
Must be authorised dealer in Australia

Item must be available for immediate shipment
Excludes bonus offers, limited or minimum quantity offers, clearance, and finance offers

If you buy something but find a cheaper price within 30 days, they'll refund 120% of the difference
Toys 'R Us
No
Must be in same city or town

Excludes competitor's category or storewide discounts, conditional sales, package deals, discontinued lines, loyalty or third party offers, fire or liquidation sales, clearance/warehouse outlets

"Match" price
What the ACCC says
The ACCC doesn't take lowest-price guarantees lightly. Flight Centre was fined $11 million earlier this year after the consumer watchdog took it to court for attempting to persuade airlines to stop offering fares at lower prices so that they wouldn't lose money on their "lowest airfare guarantee".
When it comes to judging whether tricky terms and conditions are in breach of the Australian Consumer Law (ACL), ACCC deputy chair Dr Michael Schaper says it's a matter of the overall impression given to the consumer.
"If you're going to make a statement like 'lowest price guaranteed', you need to ask yourself what that's going to mean to the general person who reads that," says Schaper. "It's a pretty clear, unambiguous statement. If you're going to make that promise, you've got to honour it. That's what the ACL is about."
Schaper concedes businesses can have reasonable conditions regarding lowest-price guarantees, such as limiting the quantity of items available for sale, for example. However, it's a question of how clearly those exclusions are outlined to consumers.
"Businesses can put an asterisk where terms and conditions apply. But they can't use the asterisk as an escape-all clause. They can't use it to contradict what they've said in a headline. They can make disclaimers, but they've got to make them clear to people."
Stand up for your rights
While many stores profess to match or beat competitors' prices, the reality can often be different from the expectation. Even in cases where all the price match guarantee criteria appear to be met, consumers report having issues with stores refusing to honour their promises.
Schaper told CHOICE that stores not honouring their price-match or price-beat guarantees even when consumers are within the terms and conditions could well be a breach of the ACL. We've forwarded the details for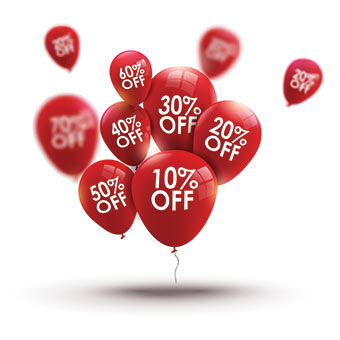 the ACCC to look into.
If you think you're entitled to a price match and the retailer refuses to honour it, show them a copy of their corporate policy. If they refuse to price match despite you meeting the criteria in their policy, they could be breaching the ACL.
"If you're given a guarantee then you generally expect it to be honoured," says Schaper. "You should push the point with the business concerned. Ask them: If you won't honour it, why not, what's your rationale? Explain their obligations under the ACL. If they still refuse, you can make a complaint with Consumer Affairs, Fair Trading or the ACCC, and make it clear that you'll be doing so. That actually makes a lot of businesses sit up and take things seriously."
Consumer experiences with price guarantees
CHOICE member John told us he's had some success with price match guarantees, but also some failed attempts. "Once [the lowest-price guarantee] wasn't honoured because the lower price was in the next suburb, not in the same shopping centre. [Another time it wasn't honoured] because the lower-priced item was temporarily out of stock with the competitor."
Suellen told us she wasn't able to get a price match honoured because the sale price was below cost. "I got knocked back on price matching from Dick Smith on a camera that Harvey Norman had on sale. They said they couldn't even buy it for that [amount]."
Kim had a more positive experience. "The Good Guys have price matched for us in store. In fact, their salesman searched online for prices of the item we were looking at, found the lowest price, then beat it, all while we were standing there watching."
If you don't ask, you don't get
Even if a store doesn't offer a lowest-price guarantee, or if the offer you find doesn't fall within their terms and conditions, you may find you can get a price match anyway at the discretion of the sales staff. It never hurts to ask, and it could save you big bucks.
---
Join the conversation

To share your thoughts or ask a question, visit the CHOICE Community forum.