Know your consumer rights
It pays to know your legal rights when it comes to products that don't do what they should.
Feeling ripped off?
---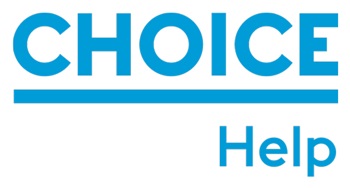 Navigating the complicated world of consumer rights can be confusing, and in our experience, even retailers and manufacturers don't always understand what the rules are. We've put together this comprehensive but easy-to-read guide to help you understand what your rights are when you go shopping, and the experience or product doesn't live up to expectations.
Consumer guarantees
When you buy a product you expect it to last and do what it's supposed to do. Simple. If it breaks you don't want to argue with a retailer about a refund or a replacement. And when you pay for a service you should get what you pay for. No ifs and no buts.
So what are your consumer rights?
The Australian Consumer Law creates guarantees which automatically protect Australian consumers and give them the rights they expect. Businesses must provide these guarantees even if they also give or sell you other warranties.
The consumer guarantees apply to:
new and second-hand products
sales and seconds
online sales (but sales by overseas companies might be difficult to follow up)
gifts (with some proof of purchase)
bundled products and services.
According to the consumer guarantees goods must:
Services must:
How do I get the consumer guarantees?
Consumer guarantees automatically apply if you bought, hired or leased goods or services after 1 January 2011:
for less than $40,000
for more than $40,000 but they are normally used for personal, domestic or household purposes.
Vehicles and trailers are also included, even if they cost more than $40,000, provided they are mainly used to transport goods.
But you won't get the consumer guarantees if you:
bought goods or services before 1 January 2011 – these are covered by different laws
bought goods for the purpose of resupplying them or making them into something else
misused the goods
simply changed your mind or you saw it cheaper somewhere else
knew about the faults in the goods before you bought them
bought from a private seller, like at a garage sale or a fete (but you still have rights to full ownership, undisturbed possession and no hidden charges)
bought at a traditional auction where the auctioneer acts as agent for the seller (but you still have rights to full ownership, undisturbed possession and no hidden charges).
The consumer guarantees also don't apply to insurance and financial services or to transporting and storage of goods for business purposes.
How the guarantees apply to goods
Acceptable quality
Suppliers and manufacturers guarantee that consumer goods are of acceptable quality. This takes into account the type of product, the cost, and any claims made by the seller in advertising – even when proclaimed loudly into a microphone outside the front of their shop. Acceptable quality means that goods:
do everything a consumer reasonably expects
have an acceptable appearance and finish
are safe, durable and have no defects.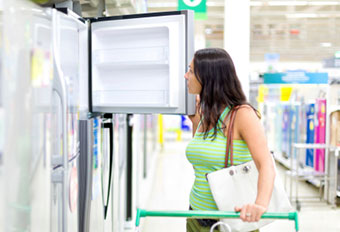 For example, in the case of a new fridge, this means that the fridge keeps food cool, is not scratched or dented, and doesn't break down after 12 months. A cheaper fridge might not be expected to last as long as a more expensive fridge. And if there is a big sticker on the fridge that says it's the quietest fridge on the market, then it should definitely not wake you up in the middle of the night.
Secondhand goods are covered by this guarantee – but you have to take into account their price, age and condition. Seconds are also covered if their faults are not drawn to your attention before you buy. So if you are told about the scratch on the side of the fridge you can't complain about it later. But you can complain about the broken door if that wasn't obvious when you bought it.
Fitness for purpose
Suppliers guarantee that goods will be fit for any purpose a consumer tells them about before they buy, hire or lease. Suppliers also guarantee that goods will be fit for any purpose for which the supplier represents they are fit.
We have heard of some great examples of products not quite being fit for purpose. How about swimsuits that are see-through when wet, or mountain bikes that can't be ridden off-road
This guarantee of fitness for purpose won't apply if you didn't actually rely on the supplier's skill and judgment or if it was unreasonable for you to do so.
For example, Harry wants to buy a diving watch. He sees a watch that looks like one his friend wears for diving and buys it, without checking with the retailer that it's OK for diving. It turns out that it's a different model and is only water resistant, not waterproof. Harry can't say that the watch was not fit for purpose.
Match the description
Suppliers guarantee that goods sold, hired or leased to a consumer must match their description given by a salesperson or on packaging, labelling or advertising.
So if a handbag is described in a brochure as softest leather, but is in fact softest vinyl, it does not match its description and does not satisfy the guarantee.
Match the sample or demonstration model
Suppliers guarantee that goods will match the sample or demonstration model in quality and condition and that the consumer will be able to compare the goods with the sample.
For example, Barry orders a dark grey suit after trying on a sample. When it arrives six weeks later it's a lovely well-made suit, but the fabric is light grey. The suit doesn't meet the guarantee.
Express warranties
An express warranty is when a seller or manufacturer makes extra promises about goods – they are guaranteeing that those extra promises will be met. These might be promises about the quality, condition, performance or characteristics of goods, or the supply of parts, or services related to the goods, or the future availability of identical goods or goods which form part of a set.
For example, if a set of steak knives is advertised on the TV as "Guaranteed to last 10 years or your money back!!!" then those knives should last for 10 years.
Express warranties are different to extended warranties, which are often sold by retailers with the promise that they provide consumers with extra benefits. They usually don't.
Repairs and spare parts
Suppliers guarantee that when a consumer buys a product the manufacturer or importer will be able to provide spare parts and that repair facilities will be available for a reasonable period of time.
For example, if I buy a computer which breaks down after 12 months, it would be reasonable for me to expect spare parts and repairs to be available. However, when I bought my daughter a pink plastic electronic organ with attached microphone it would have been unreasonable for me to expect to get a spare part for the microphone after a few years of over-enthusiastic singing and dancing.
This guarantee does not apply if the consumer is advised at the time of purchase that repair facilities and spare parts will not be available after a certain period.
Ownership, undisturbed possession and hidden charges
When a consumer buys goods, the supplier guarantees that ownership passes to the consumer. This means that nobody else can claim that they are the owner of the goods. This guarantee also applies if the sale is by auction or by private sale. However, it does not apply to goods which are leased or hired – because the owner still owns the goods and you are supposed to give them back when your lease or hire agreement is finished.
Consumers are guaranteed that they will have undisturbed possession of their goods. This means that no one is going to come to knock on your door and take the goods away from you. This applies also to items bought at auction or private sale. For hired or leased goods, consumers should have undisturbed possession for the period of hire or lease, provided the consumer makes their payments on time.
Consumers are guaranteed that their goods will be free of any undisclosed securities or charges, unless these are clearly made known before purchase. This also applies to goods sold by auction or private sale but not to leased or hired goods. This means that if goods have previously been used to guarantee a debt, a debt collector can't just come and take the goods away.
How the guarantees apply to services
Due care and skill
Suppliers have to carry out services with 'due care and skill'. This means they have to use an acceptable level of skill or technical knowledge and they must take care to avoid loss or damage.
For example, a landscaper is called in to repair a fishpond which has developed some cracks and leaks. He fixes the cracks but instead of checking whether the waterproof paint he has in his truck is suitable, he goes ahead and uses it to paint the fishpond without noticing that it is toxic to fish. Obviously there is a lack of due care and skill by the landscaper. Luckily his customer discovers this before putting her very expensive exotic fish in the pond.
Fit for purpose
Services must be reasonably fit for a particular purpose or to achieve a result that has been agreed between the supplier and the consumer.
For example, Larry orders a glass pool fence to be built around his new swimming pool but when it is completed it does not meet the legislated requirements for pool fences – the gaps between the panels are too wide and the glass is not thick enough. The fence is not fit for its purpose.
Reasonable time
Services must be provided within a reasonable time or by the completion date stated in the contract. What is reasonable will depend on the type of service that is being performed and other factors such as the availability of parts or the weather.
For example, Gary engages a mechanic to repair his car, but no time period is agreed. Three weeks later the car is still sitting in the mechanic's garage. If it is just a straightforward repair and there is no particular problem with getting spare parts, the services have probably not been provided in a reasonable time. However, if the mechanic is waiting on a special part to arrive from overseas, or the car is an unusual car with special requirements, the delay might be reasonable.
Major failures
You have a few options available if your goods or services don't meet a consumer guarantee. It all comes down to whether your goods and services suffered from a major or a minor failure.
Major failures in goods
Major failures in goods are those which can't be fixed or are too difficult to fix. The tests are:
A consumer would not have bought the goods had they known about the problem. For example, no one would be expected to buy a vacuum cleaner that falls apart after three months.
Goods are significantly different from their description, sample or demonstration model. For example, you need a lime green leotard for your end-of-year gymnastics performance but the online retailer sends you an aqua leotard instead.
The goods are unfit for their normal purpose or the purpose specified to the supplier, and can't be fixed in a reasonable time. For example, your new gumboots have a hole in the sole and can't be worn in the rain.
The goods are unsafe. For example, your new toaster sends out sparks when you switch it on.
What you can do
In the case of a major failure a consumer can:
return the goods to the supplier and ask for a refund
return the goods to the supplier and ask for a replacement
keep the goods and ask for compensation for the difference in value from either the supplier or the manufacturer.
Major failure in services
Major failures in services are similar. The tests are:
A consumer would not have paid for the service had they known about the problem. For example, you pay for replacement keys to be cut for your house but they are cut so poorly that they don't open your front door.
The service is substantially unfit for its usual purpose and can't be fixed in a reasonable period of time. For example, you engage a gardener to look after your lawn while you are on holidays, but he puts weed killer on the grass instead of fertiliser.
The consumer told the supplier about the particular purpose the service was required for and it has not met that purpose and can't be fixed in a reasonable period of time. For example, you pay for a photographer to take photos at an 80th birthday party, but the photographer gets the date wrong and doesn't turn up.
The consumer told the supplier that the service needed to achieve a certain result and the service has not met that result and cannot be fixed in a reasonable period of time. For example, you engage a carpenter to build a carport and tell him you'll be parking your 4WD in it. He doesn't take the measurements properly and your 4WD doesn't fit.
The supply of the service has resulted in an unsafe situation. For example, you engage another builder to build your carport to the correct height but he doesn't use the right beams and the roof starts to buckle in the middle.
What you can do
If there is a major failure in a service you can choose to:
cancel the contract and pay a reasonable amount for the work done or ask for a refund for the money already paid
keep the contract and negotiate a reduced price.
Minor failures
A minor failure is something that can be fixed in a reasonable period of time. The supplier or service provider can offer you a refund, replacement or repair of a product or a re-supply of the service. These must be provided free of charge. If the seller refuses to fix the problem or takes too long you can ask someone else to fix the problem and ask for compensation from the seller.
How do the remedies work?
Repair
If your product has a minor failure the supplier can give you a free repair instead of a replacement or a refund. You must accept this free repair if the supplier offers it to you. If the supplier doesn't give you a free repair, or doesn't do so in a reasonable period of time, you can:
get the repair done elsewhere and ask the supplier to pay the costs
ask for a replacement
ask for a refund
ask for compensation for the drop in the product's value.
Refund
If your product has a minor failure the supplier can offer a refund. If you have a major failure, the seller must offer you a refund as one of your options. The seller can't make you accept a credit note or exchange or replacement if you prefer to take the refund. The refund should be the same amount as you paid and it should be provided in the same form as your original payment.
Replacement
If you are offered a replacement for a minor failure, or if you choose a replacement for a major failure, the replacement must be the same type and similar value as the product that is being replaced. If that's not possible, you might have to choose a refund or repair. The supplier can take into account how much time has passed since you bought the product, the type of product and the expected life of the product.
Loss of value
If a product has a major failure but you choose to keep it, you can still ask the supplier for a partial refund for the loss in value. You will need to negotiate with the supplier, taking into account issues such as what is wrong with the product, how much you originally paid for it and how much a new one would cost.
Cancelling a service
You can't cancel a service if there's a minor failure or if it can be reasonably fixed. But you can cancel a service if there's a major failure. You do have to notify the service provider and you can do this by phoning or writing to them. You might also be able to ask for a refund for some money paid. This will depend on the circumstances of the failure of the service and you will need to negotiate this with the service provider.
Compensation
Where products or services have failed to meet a consumer guarantee, you might be able to claim compensation from a supplier, manufacturer or service provider. The damages must be reasonably related to the failure to meet the consumer guarantee. This means that a business won't have to pay for damages that are not caused by their product or their conduct or for something that has happened independently of their business or after goods left their control.
To make a claim for compensation you should work out an amount which would put you in the same financial position you were in before the breach of guarantee. You should have as much information available as possible to support your claim.
For example, if your new refrigerator stops working and all frozen and refrigerated goods are spoiled and water has damaged the kitchen floor, you'd be able to put together a claim for compensation from either the supplier or the manufacturer. This would include the cost of the food (might be difficult to prove without receipts but an estimate would be reasonable), and the cost of fixing the floor.
Retailers' signs
There are a lot of retailers who display misleading signs about refunds. They try to make consumers believe that they can't return goods for a refund in any situation, even if there is a major failure. Here are some examples of signs that don't comply with the Australian Consumer Law:
No refunds
No refunds on sale items
No refunds after 14 days
Exchange or credit note only
But, signs that tell consumers there are no refunds for change of mind are OK.
Service providers can't rely on signs that imply they have no responsibility for bad work, such as:
Goods left for repair at your own risk
All care but no responsibility
What can I do?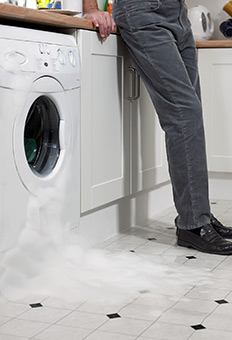 As soon as you notice a problem with your product or service you should contact the supplier or service provider to let them know. Work out whether you think it's a major problem or a minor problem and think about what you would like to happen before contacting the business.
Remember, for a minor failure the business can offer to repair, or give you a refund or a replacement. For a major failure, you can choose a refund, replacement or compensation for the difference in value of goods or you can cancel a service or negotiate a reduced price.
Try phoning first – sometimes a quick phone call is all that is needed. If the person you speak to is not helpful, ask to speak with a manager or the business owner. You might need to use some key phrases to get your point across, such as:
Australian consumer law
consumer guarantees
acceptable quality
fit for purpose
major failure
refund or repair or replace
compensation.
Write notes of your conversations so you can refer to them later if you need to, including dates and names of people you speak with.
If a phone call is not enough you might have to follow up with an email or letter or a visit to a store. Be clear. Say what is wrong and what you want to happen. Give them a reasonable time to respond and keep copies of any correspondence.
Do I go to the supplier or the manufacturer?
You can claim a remedy from the supplier if your goods don't meet one or more of these consumer guarantees:
acceptable quality
fitness for purpose
match description
match sample or demonstration model
express warranty
good title
undisturbed possession
undisclosed securities.
The supplier can't refuse to help you by sending you on to the manufacturer or importer. The supplier has three years to make its own claim against the manufacturer for compensation for any replacements or refunds or repairs it has to make.
You can claim a remedy directly from the manufacturer or importer if goods don't meet these consumer guarantees:
acceptable quality
match description
express guarantees
repairs and spare parts
If one of these guarantees is breached you can claim from the manufacturer or importer for the reduction in the value of the product. The manufacturer or importer might want to give you a repair or a replacement instead.
Returning the goods
You are responsible for returning the goods unless the cost is significant – for example a large fridge or TV. In that case the supplier must arrange and pay for the return of the product.
Despite what the supplier might tell you, you don't have to return products in their original packaging to get a refund.
What if I can't get any response?
If you can't get the right response from the supplier or service provider, try contacting the ACCC or your state or territory fair trading or consumer protection office. See our list of useful contacts.
Sometimes it's necessary to take action in courts or tribunals. You 'll need legal advice if you want to do this as it can be very expensive and cases can take unexpected turns.