How to wash bras
Does it matter how you wash your bras? We compare different washing methods.
A delicate subject
---
If you read the care label of a bra, it will usually say 'handwash', and with good reason – with their delicate materials, exacting construction, elastic content, seams, hooks, wires, buckles and so on, they need a bit of extra care.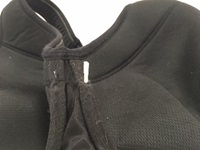 Machine washing can damage the casing around the underwire, allowing the wire to escape.
Washing machines aren't great for bras. The agitation and friction are rough on fragile fabrics, and the elasticity needed for support breaks down. They get tangled up in clothes, pulling and stretching the bra so it's all out of shape. The hooks get snagged on things – not good for the hooks or hook-ees.
Machine washing can also damage the casing around the underwire, allowing the wire to escape. Having the wire poking out isn't only uncomfortable when you wear it, but if it works its way out completely in the wash, it can wreck your washing machine. That's an expensive service call – and it's usually not covered by your machine's warranty.
How do Aussie women wash their bras?
We surveyed over 300 women and asked how they wash bras, and only 6% said they always or usually handwashed them. And let's face it – who has time to handwash?
Almost two-thirds of the women in our survey said they use a normal washing cycle. But a quarter said they use a delicates cycle in the washing machine.
Bras will fare a bit better on a gentle or delicates cycle – there's more water, so less friction against other stuff in the machine. The agitation is less vigorous and the cycle is shorter.
In fact, experts say that using a delicates bag and a gentle wash is almost as good as handwashing – which is good news for those of us living in the real world.
Washing methods compared
We thought it would be interesting to see what happens to bras in the normal wash without a bag – your worst case scenario – versus a gentle wash in a delicates bag – the pretend handwashing scenario.
We tested three different types of underwire bra:
A soft, lacy number
A moulded-cup t-shirt bra
A sports bra
We put them through 26 cycles – that's equivalent to once a week for six months.
As our video shows, the differences were dramatic, with those in the 'normal' wash suffering frayed edges and seams, loose threads and pilling. The wire casing of our lace bra started to wear through at the ends, while the inner lining of the t-shirt bra had stretched and puckered. Overall, they just looked worse and in fact most of these changes were evident after only six washes. Meanwhile, the bras washed in bags in the delicates cycle looked almost brand new, even after 26 washes.
Looking for a quality sports bra? See how the cheapies measure up against high-end brands, with sports bras from Target, Triumph, Berlei, Enell and Freya among those tested in our sports bra reviews.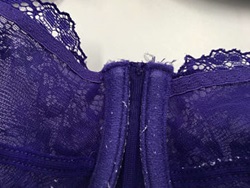 Lace bra washed 26 times using normal wash showing wear on the wire casing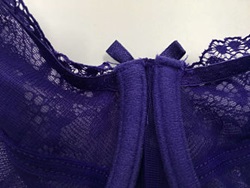 Lace bra washed 26 times in a bag using delicates wash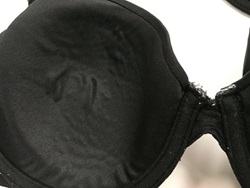 T-shirt bra washed 26 times using normal wash showing puckering of the liner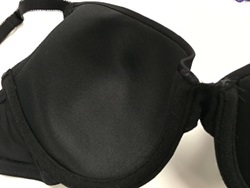 T-shirt bra washed 26 times in a bag using delicates wash
Our verdict?
A cheap wash bag and the washing machine delicates cycle aren't really a lot of extra trouble to go to, and will keep your expensive bras looking good for longer.
---
Join the conversation

To share your thoughts or ask a question, visit the CHOICE Community forum.