Kids' Easter egg taste test: which eggs and choc bunnies are the best?
CHOICE kids reveal the Easter treats they love to eat.
Meet our eggs-perts
---
Supermarket aisles are brimming with rainbow bunnies and novelty eggs, but which ones are your kids going to love the most when they scramble out of bed on Easter Sunday to see what the Easter Bunny has brought them?
We put 14 (very excited) CHOICE kids in charge of taste testing a selection of this year's Easter offering from Woolworths, Coles, Aldi and more, to get their expert opinion on which bunnies and eggs are the best. Cue gleeful screams and sugar highs.
Lindt bunny voted the best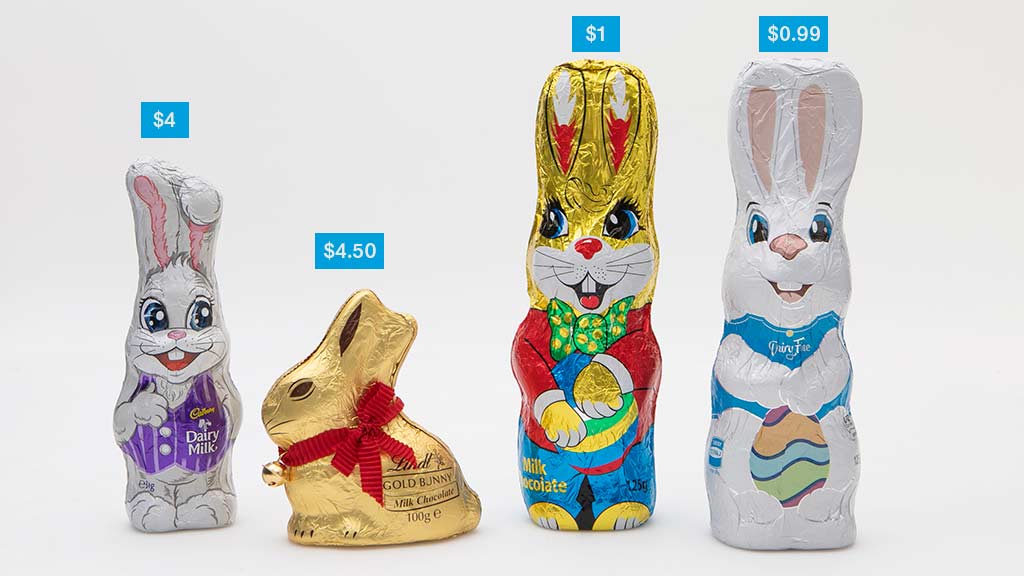 Our discerning judges voted the Lindt Gold Milk Chocolate Bunny, $4.50/100g, as their favourite, closely followed by the Cadbury Dairy Milk Bunny, $4/80g, and Aldi's Chocolate Bunny (less than a quarter of the price at 99c/125g). Hopping into last place is the Woolworths Milk Chocolate Easter Bunny, $1/125g, which received only one nod. Pippi, 9, rated the Cadbury bunny: "It's like a million times creamy!"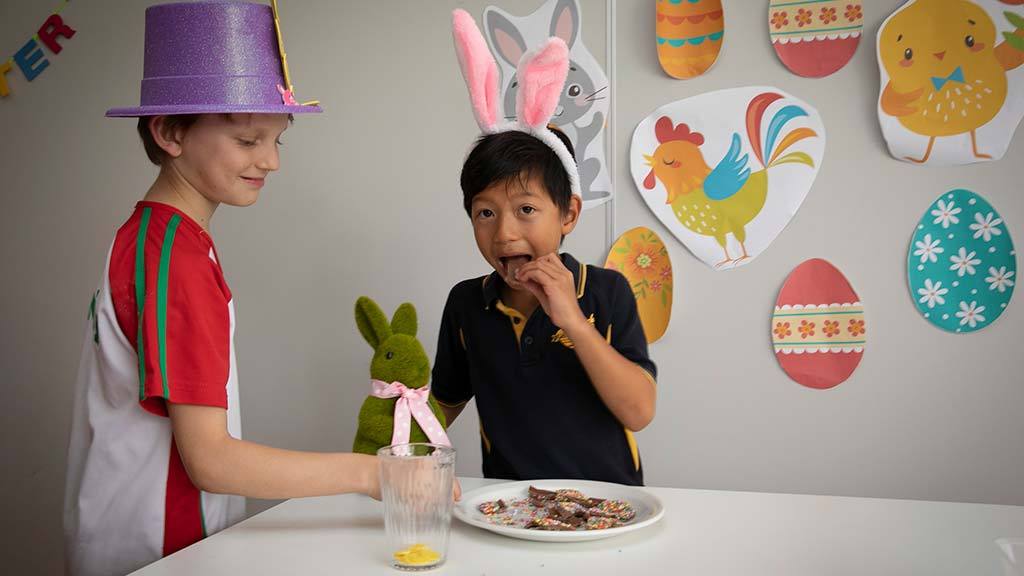 Eddie, 9, and Buddy, 6, having an egg-cellent time
Allergen-friendly Easter egg a winner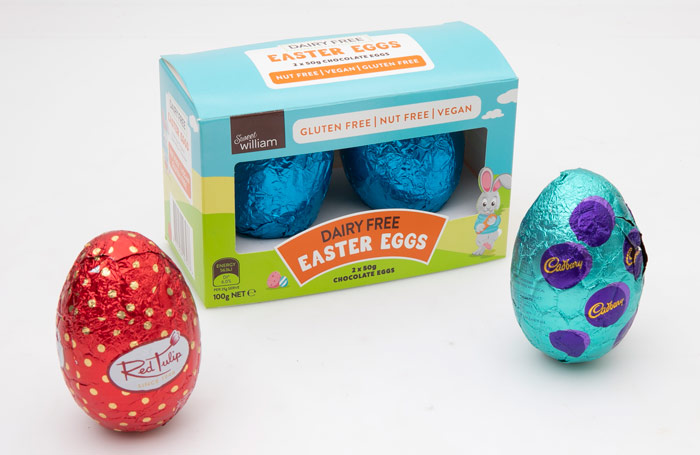 In a win for parents of kids with allergies, our taste testers preferred the dairy free, gluten free, nut free and vegan Easter egg from Sweet William (available at Aldi for $7.99 for 2 x 50g eggs) over the Cadbury Dairy Milk Chocolate Egg 50g ($1.87) by four votes to one. Yep, we were pleasantly surprised, too!
In a taste test of these three plain chocolate eggs, the Red Tulip Hollow Egg (50g/$1.50) was a clear favourite with nine of the kids declaring it the best.
Darrell Lea novelty egg better than Aldi's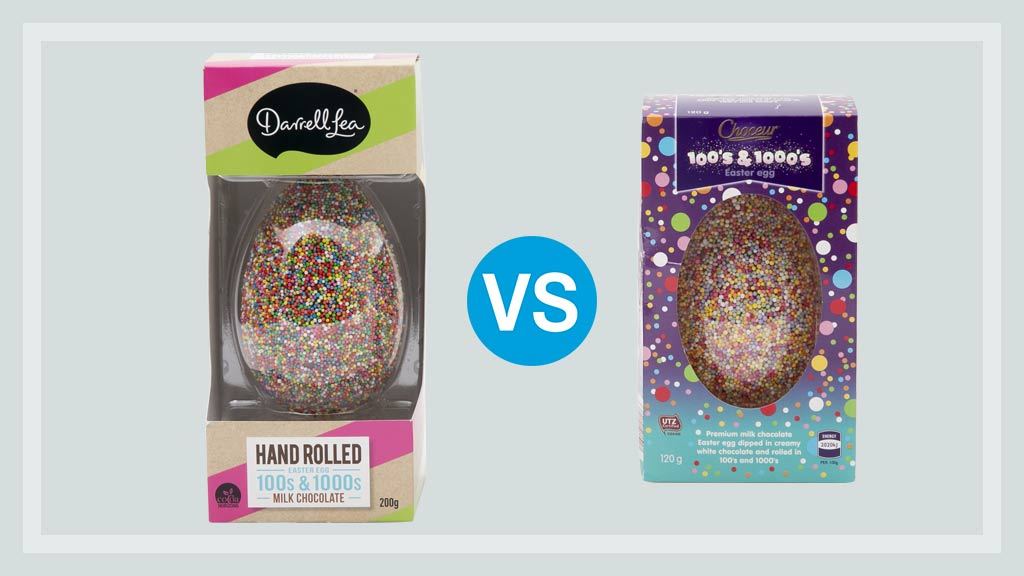 Rainbow sprinkles combined with chocolate is pretty much guaranteed to win kids over, but it turns out our tiny testers have expensive tastes. Twelve of our judges favoured the Darrell Lea Hand Rolled 100s & 1000s Easter Egg ($15/200g) over the Choceur 100s & 1000s Easter egg, $4.99/120g from Aldi, which received just two votes.
The Wizz Fizz Cream Egg challenge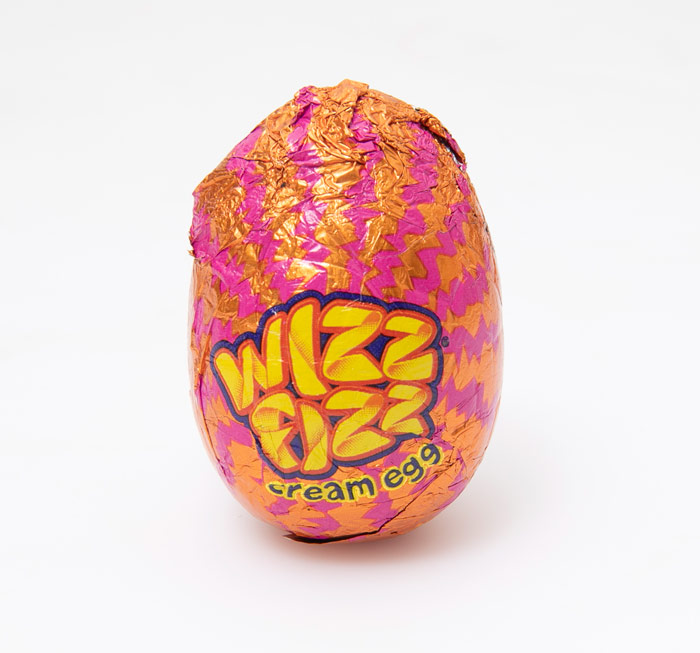 Yep, if you haven't heard, Wizz Fizz Cream Eggs are a thing. And the jury is still out on whether this franken-egg (with a centre of sherbet and popping candy) is a big yay or a firm nay – opinions from our kids were split firmly down the middle. Marlow, 5, was a big thumbs down because it was "too sweet". Harper, 9, said "I definitely do NOT like it" while Nicholas, 11, nodding enthusiastically, said: "I really like Cream Eggs, and these just taste really good."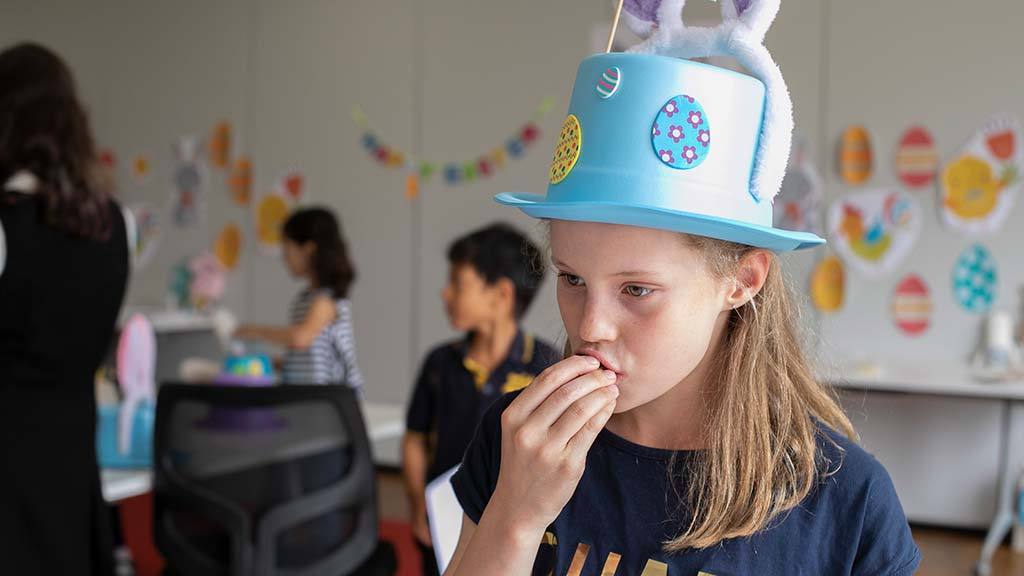 Georgia, 10, tasting Easter eggs
Read our guide to Fairtrade and ethical Easter eggs.
Or, if you've had enough chocolate, find out about the best hot cross buns in Australia.
---
Join the conversation

To share your thoughts or ask a question, visit the CHOICE Community forum.