Campaign targets sugar in drinks
12 February 2015 | What will it take to make you rethink your drink?
These health organisations are concerned about Australia's over-consumption of sugary drinks and its association with increased energy intake and, in turn, weight gain and obesity.
The campaign highlights the amount of sugar in sweetened beverages such as soft drinks, energy drinks, juice drinks and sports drinks and encourages Australians to switch to water or reduced-fat milk.
And with
That Sugar Film
going on general release in March, we thought it an ideal time to show just how much sugar is in some of Australia's favourite drinks. Will it make you rethink your drink?
How much sugar is in your favourite drinks and juices?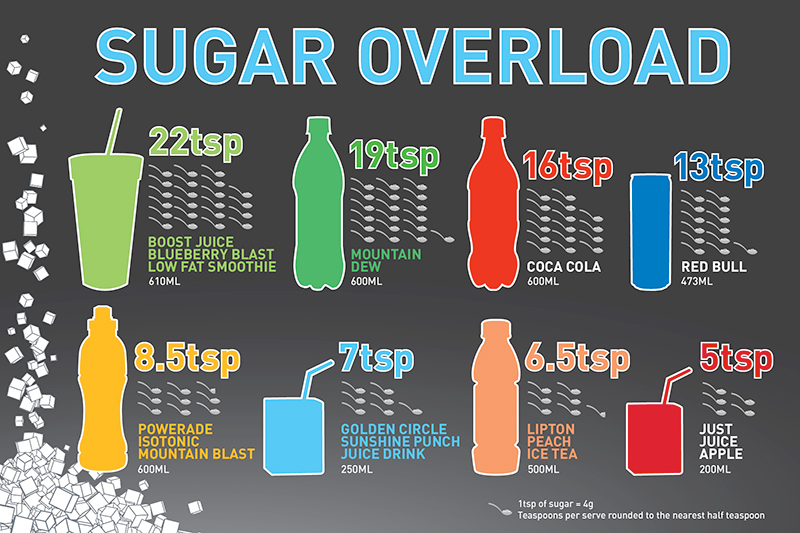 Click here for an accessible plain-text version of this infographic.
---
Join the conversation

To share your thoughts or ask a question, visit the CHOICE Community forum.