10 free image editing programs to try
You don't have to fork out big money for a good picture editor. We take on 10 free programs that can improve your images.
Make your masterpiece
---
The default photo editors from Microsoft, Apple and Google have everything you need a lot of the time, but what do you do when they fall short?
Adobe's software suite, including Photoshop, Lightroom and Illustrator, has long been the imaging gold standard for a range of uses and professions, but these programs are expensive and probably overkill for most people. And besides, these days the Adobe suite isn't the only game in town if you want to take your pics to the next level.
There are plenty of free image editors that have a good range of features, minus the hefty price tag. Whether you're wanting to edit photos in more detail, cook something up for a local club event, make graphics for your small business, or looking to make a personalised birthday card, there's something on the web that can get it done for less than peanuts.
For the novice
Fotor
fotor.com
Platform: Web browser app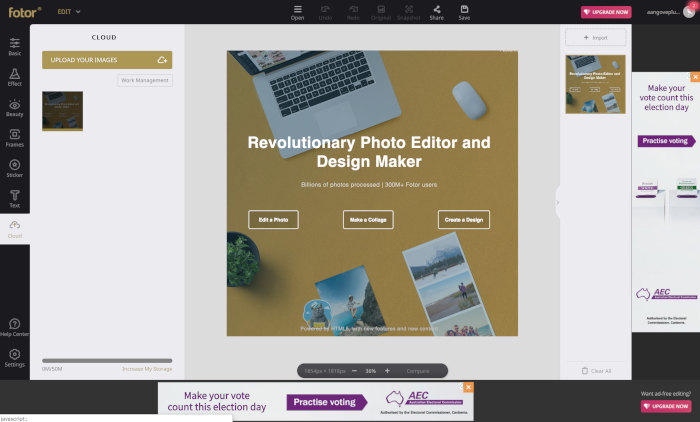 Fotor is a free web app, though you can pay $58 per year to unlock paid features and get rid of banner ads. The homepage asks you to choose between editing a photo, making a collage or creating a design. Edit a photo is a simplified interface with basic editing such as colour adjustments, vignettes, cropping, rotation and more. You can also add beauty effects such as blush, wrinkle remover, teeth whitening and blemish fix. Create a collage has a large range of collage layouts, a large number of which are free. Create a design is useful for professionals, students, event invitations, personal greeting cards or any other polished design work you might need.
Paint.net
getpaint.net
Platform: Windows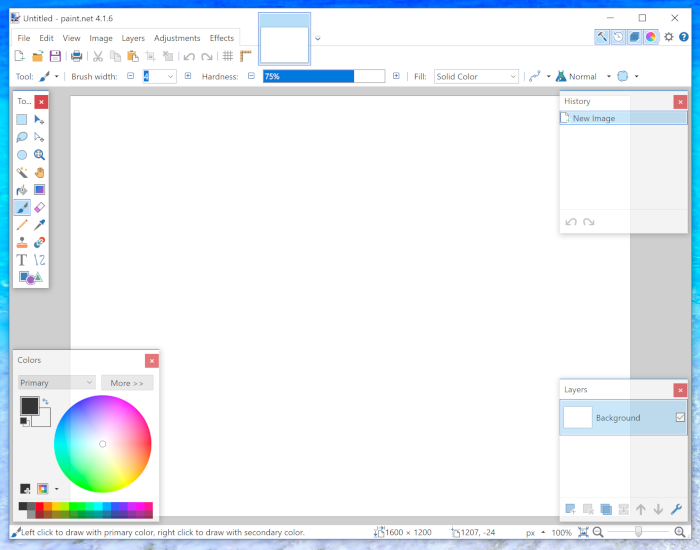 Paint.net is a super-simple alternative to Photoshop. Like more advanced programs, you can still make layers, image adjustments and download user-created plugins, but its features are limited enough that you won't be left wondering where to even begin. It has a range of brushes for you to get creative with, but you can also adjust the sharpness, contrast and brightness of photos, as well as select from pre-made effects such as oil painting, sepia and ink sketch, among others. Just be careful to download the free program from the getpaint.net website – if you get it from the Windows app store it's $10.45.
Photo POS Pro
photopos.com
Platform: Windows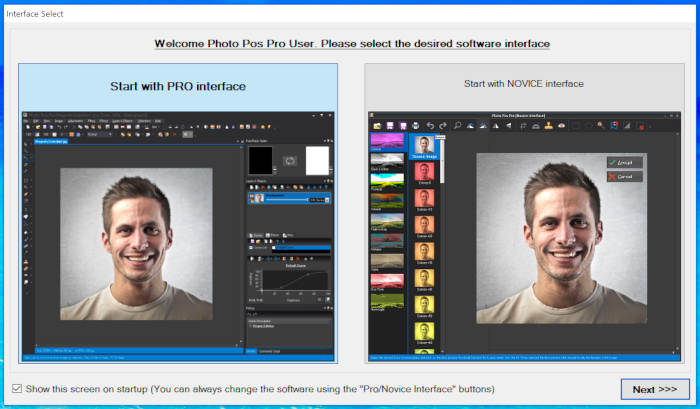 This program gives you a choice of two separate interfaces. Beginners can start out with the novice view – an uncluttered, simplified window with easy access to auto fix settings for lighting, colours and enhancements; adjustments such as brightness, contrast, colour saturation, sharpen, blur, gamma, and more; and deformations such as ripples, spin, wave, zigzag, and underwater. Once you have your bearings, switch over to the pro view for easier access to brightness curves, layers, grid overlay and other features a Photoshop veteran may expect to find.
Snappa
snappa.com
Platform: Web browser app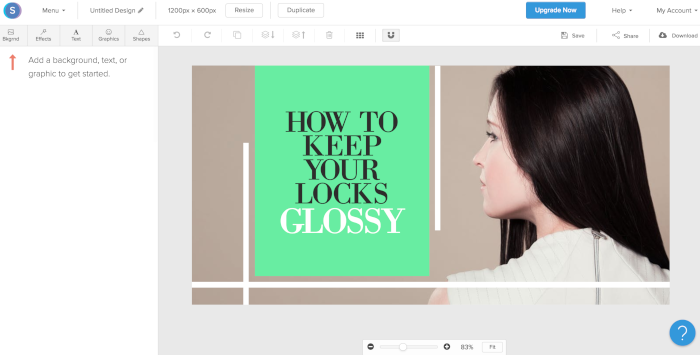 Budding bloggers and small businesses can make use of Snappa's simplified interface. Pick from preset image sizes that have been optimised for Facebook, Instagram, Twitter, LinkedIn, YouTube and Pinterest. There's also a section for blog headers, infographics, and eBook covers. For any image size selection, you can use ready-to-go graphic templates or create your own from scratch. Upload a background photo or choose from hundreds of free stock images. You can also edit brightness, contrast, blur, saturation, hue and colour, as well as add graphics, text and shapes.
Canva
canva.com
Platform: Web browser app
Canva is a free web app for creating logos, brochures, advertisements and other professional-looking graphics. After you make a free account (required to use the service), pick from a template or start from scratch, then add or remove pre-made graphic elements and text. You can also upload a photo or image you already have, or choose from a huge list of photographic backgrounds. It's an intuitive interface for the newcomer who needs a no-fuss project done quick. There's also a paid version called Canva for Work, with animated graphics and the ability to import your own branding, but it's more aimed at companies than personal users.
For the experienced
GIMP
gimp.org
Platform: macOS, Windows, GNU/Linux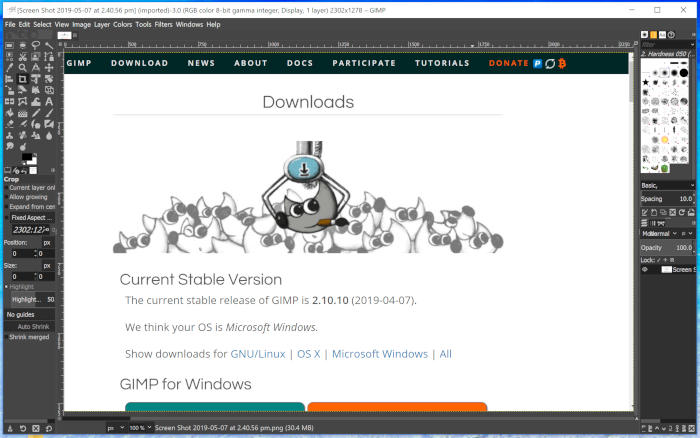 GIMP probably has the biggest suite of features and image editing options of any free picture editor. That's because not only is it free to download, so is its source code. Keen contributors can add their own features to the program's code and submit their changes. If good enough, they get added to the standard software for everyone else to use. This image editor is similar to Adobe Photoshop in many ways, aimed at experienced users with specific ideas as to how they want to edit an image. Small businesses, bloggers and regular people alike can get some good use out of the editing options available. It's not a program a novice can pick up and run with, but given GIMP's popularity you can always find an online tutorial to run you through various tasks and features.
Pixlr Editor
pixlr.com
Platform: Web browser app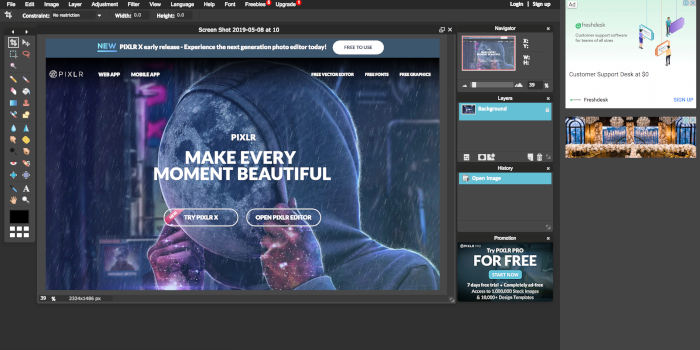 Pixlr has a few editing programs, but Pixlr Editor is the most versatile free option. This Photoshop-esque, flash-based web app has a lot of features imaging veterans will recognise such as layering, masks and magic wand select – the ability to click anywhere and have the program select every other connected pixel of the same colour. The biggest downside of Pixlr Editor crops up when optimising an image for the web. When trying to make a file size as small as possible, JPGs in particular can come out looking blurred and a little messy, but high resolution ones look fine. Pixlr Editor also only works via a web browser, so you need internet connectivity to use it.
Inkscape
inkscape.org
Platform: Windows, macOS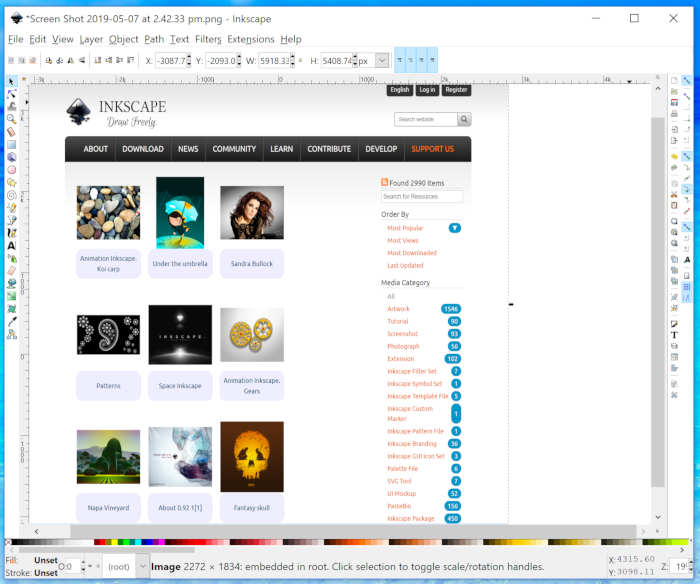 Inkscape is an alternative to Adobe Illustrator. Where other programs create pixel-based images, Inkscape is built around vectors – simple images that are saved as mathematical formulas, rather than pixels, meaning you can scale them up or down as much as you want without losing any image quality. You can use multiple layers, a curvature pen tool, and create all manner of vibrant art. This kind of image editing is not for touching up photos – it's for the professional user who needs a unique logo, brochure art or other sharp, simple imagery tailored to fit their specific needs. The macOS version is less advanced than Windows version.
Darktable
darktable.org
Platform: Windows, Mac, Ubuntu, among others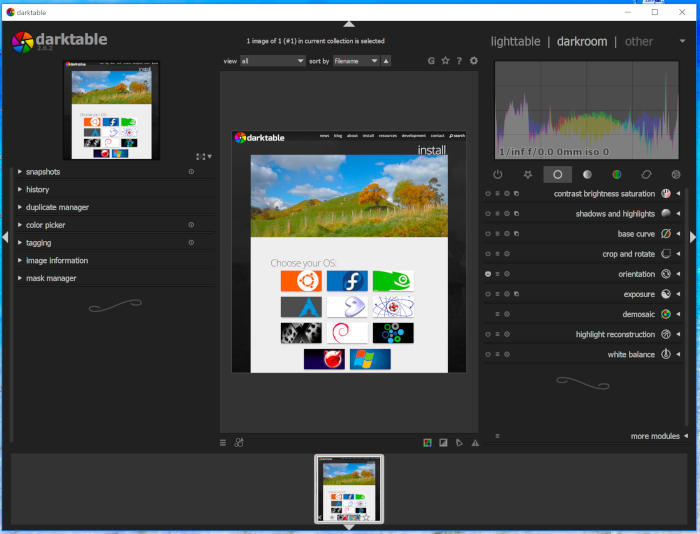 Darktable is a free program that's in the same arena as Adobe's high-end Lightroom, with a focus on editing RAW digital camera files, but it's also useful for other image filetypes such as JPG. Use the built-in tools to adjust the exposure, lens correction, colour mapping and balance, and perspective, among other things. It's a downloadable program, so you don't need an internet connection to use it, and it doesn't push you to upgrade to a paid version.
Artweaver Free
artweaver.de/en
Platform: Windows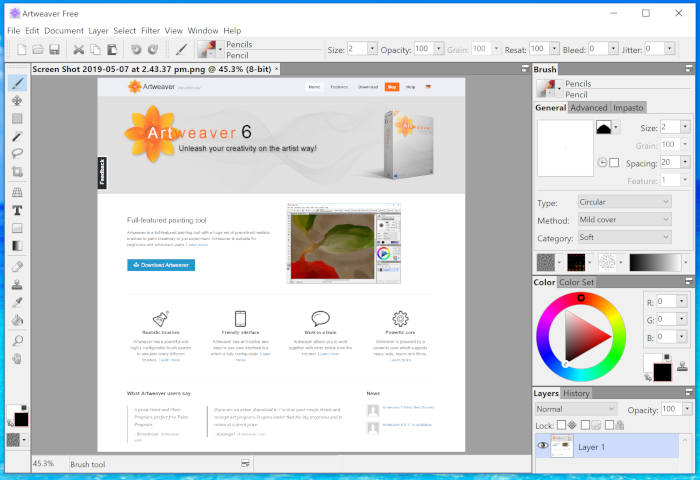 Artweaver is more about painting your own artistic masterpiece than designing professional logos or touching up photos. An impressive array of brushes and effects let you create pictures that look like real paintings, and the ability to create layers makes it easy to keep catastrophic mistakes to a minimum. However, the free version doesn't let you save images with the layers intact (it flattens them out when saving), doesn't allow pen touch tablets as an interface, and offers fewer tools at your disposal than you'd get with the paid Artweaver Plus ($55).
---
Latest Electronics and technology
Join the conversation

To share your thoughts or ask a question, visit the CHOICE Community forum.