What to aim for and avoid when Christmas gift shopping
Stuff your stockings with joy instead of junk.
Best gifts for Christmas - and what to avoid
---
It's the time of year when you give something really nice and useful to a friend, relative or significant other. It's a time for spending money in any case, and CHOICE is here to help.
We've looked at a lot of tech products throughout the last year, from fitness bands, games consoles and drones to the latest 'must-have' items like smart speakers. Some are fantastic, and a sure-fire solution to keeping the family entertained for a few months. Others, however, are likely to end up being re-gifted or binned.
Here's our list of the best and worst tech items we've come across this year during our tests and reviews.
Perfect presents
Sad stockings
Tech under the tree
Garmin Vivofit 3
A fitness tracker won't get you off the couch (although a small taser shock could be a good new feature), but it can be a great motivational or guilt-inducing tool once you muster up the energy to get on your feet and work off that Christmas ham. You won't have trouble finding all kinds of fancy fitness features, media controls and other options, but these can put a big old dent in your wallet with some of the more expensive models setting you back more than $500. Garmin's Vivofit 3 is basic, but it packs enough functions for the average Joe or Jill looking to track simple exercise routines. It's easy to use, comfortable, and very accurate when tracking steps, though it doesn't include a heart rate monitor which may be a deal breaker.
Garmin Vivofit 3 and the accompanying app.
Crescendo DJ filtered earplugs
Humans, especially young humans, have a habit of spending time in noisy environments like clubs and concerts that can permanently damage their hearing. It doesn't take much – venues and events like these typically operate at around 100dB, which can start to cause damage after just 15 minutes. Unlike regular earplugs, filtered models can reduce these decibels to less harmful levels while retaining sound quality. The Crescendo DJ plugs are on the pricier end, but they're comfortable, effective and have minimal impact on music and conversation, making them perfect for regular gig-goers.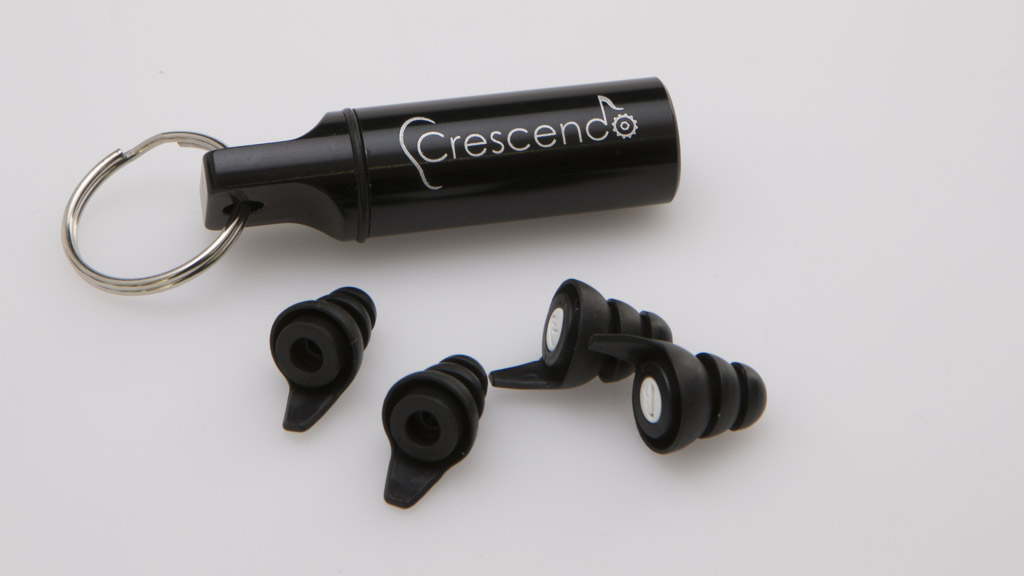 Crescendo DJ filtered earplugs.
Pro-Ject Audio VTE R Vertical turntable
Vertical turntables have been kicking around since the '70s, and though they look cool, their unique design offers little to no audio advantage over your typical horizontal model. So while Pro-Ject's VTE BT probably won't win any awards for its audio quality, it's a surprisingly decent turntable given the gimmick and it makes for a great talking point at parties. However, the design does come at the cost of convenience, as records are held in place by a plate that screws over the label. While this doesn't seem to cause any damage, it slows things down when it's time to flip or replace your record. But it looks cool, which is kind of the point, and should satisfy the average set of ears that don't demand audiophile-grade sound.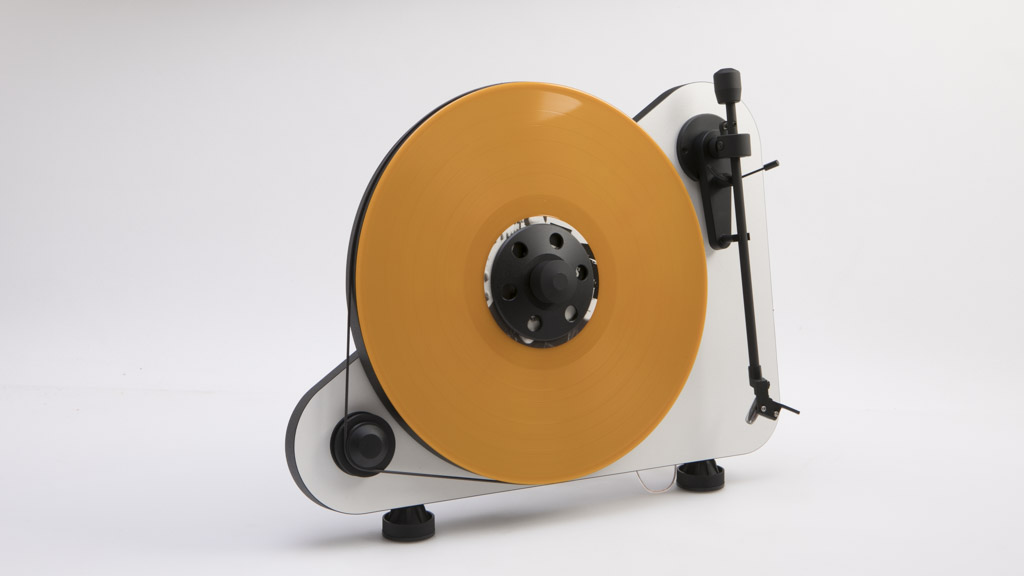 Record mounted on the VTE R Vertical turntable.
Nintendo Switch
Nintendo's Switch manages to blend the lounge room console and portable gaming into a single device, which can deliver almost the same experience whether you're at home or out and about. All the bits and pieces that handle performance, graphics and networking are built into the tablet, which has a 6.2-inch 720p touchscreen and stereo surround so you can play on the go. But an included docking station which connects to your TV via HDMI can upscale games to full high-definition with 5.1 surround sound. This design lets you seamlessly flow from console to portable mode and back again. Detachable controls called Joy-Cons can be attached to the tablet, or a mount that replicates a traditional games controller to suit your preferred playstyle. Although it doesn't match the technical scope of the Xbox One X or PS4 Pro, that's not the point. The core concept of full-blown gaming on the go works as promised and shows once again that Nintendo seems to be able to get away with doing things a little differently.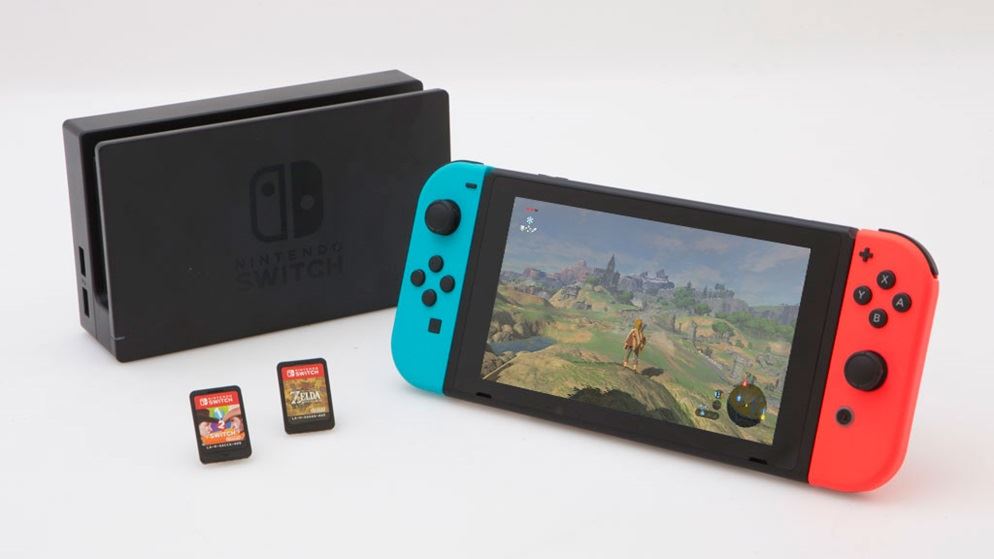 Nintendo Switch running Zelda: Breath of the Wild, in portable mode.
Bose SoundLink Revolve
A single Bluetooth speaker can be a suitable audio source if you're cranking songs in a smallish environment. This year Bose brought a new speaker to the block that strikes a good balance between sound quality, portability, protection against the elements and some extra smarts. The SoundLink Revolve has very good sound quality, it's easy to use, the battery lasts up to 12 hours and it weighs just 700g, which is more or less the same as Logitech's popular UE Boom range. SoundLink also has the added bonus of voice commands thanks to inbuilt Siri and Google Now support, which you can turn on and off as needed (it isn't listening 24/7). Though not perfect, it's suitable for indoor audio, backyard entertaining and trips outside.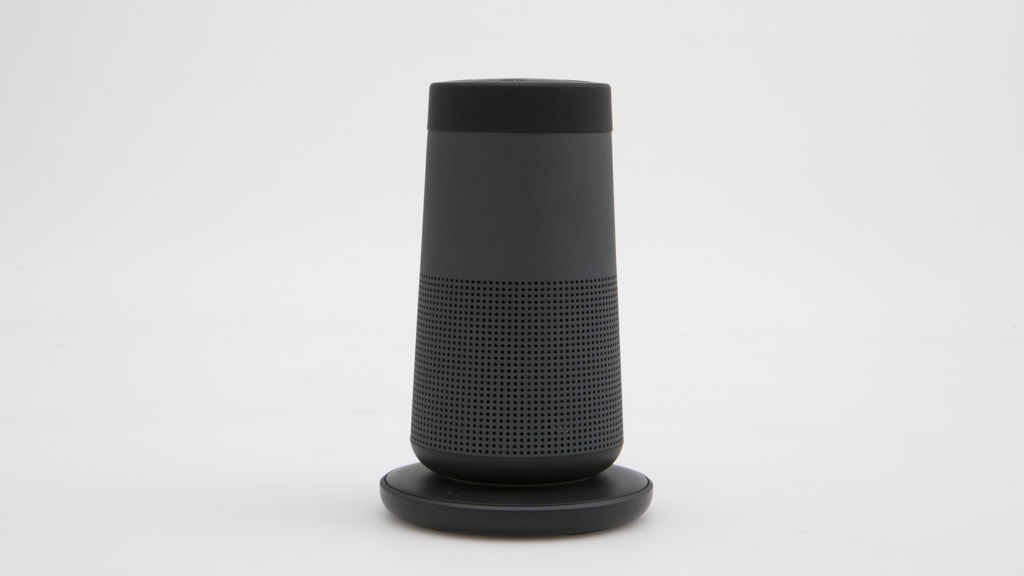 Bose SoundLink Revolve.
Google Home
Smart speakers such as Google Home are perhaps better referred to as digital assistants. All you need to do is hook one up to the internet, create an account and start issuing voice commands, not unlike Siri or OK Google on your smartphone. They can give you news or a breakdown of your day's schedule, provide a local weather forecast or news summary, give directions and even play music from your library or subscription services. They can also control Wi-Fi enabled smart devices such as lights and switches (but check for compatibility before buying). Right now, Google Home is the only smart speaker available in Australia and it has a broad range of applications thanks to its integration of Google's existing empire such as Maps, YouTube and Chromecast. It's still early days, but Home seems destined to grow to provide multiple-room audio and control through other networked devices.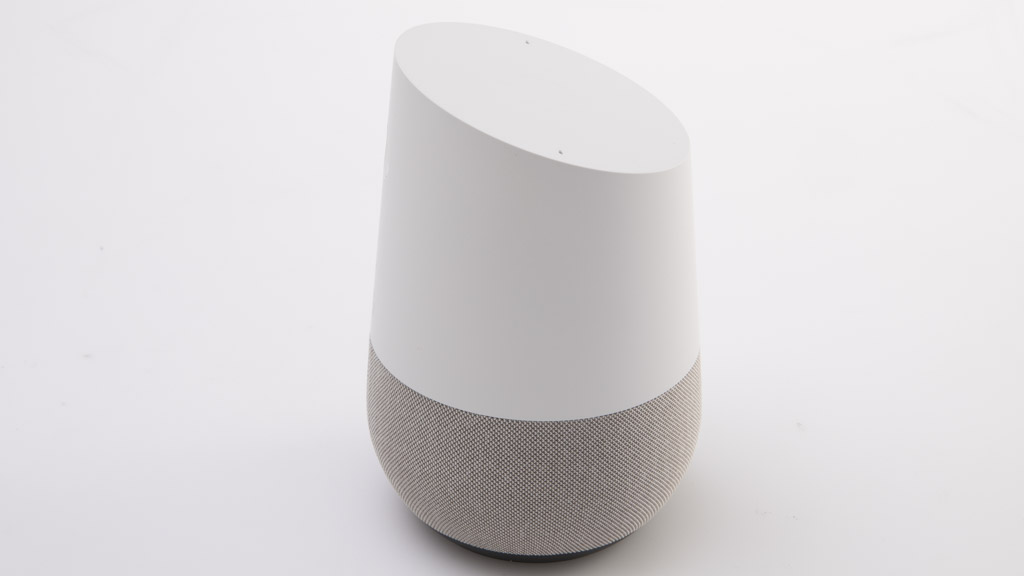 Google Home.
Motorola Z2 Play
At first glance the Z2 Play seems like a bit of a novelty. It's a modular phone, which means it supports user modification. Flip it over and you'll find a connection point that lets you magnetically mount "Moto mods". These are Motorola made or authorised third-party additions designed to enhance certain functions or add features such as a mini-projector or long-lasting battery pack. The phone itself is actually pretty decent for the price and should meet most people's needs (unless you're into photography – the camera is fairly average). With enough grunt to handle music and video streaming, an easy-to-navigate operating system and 30-hour battery life, there's a lot more to the Z2 Play than Moto mods.
Motorola Z2 Play, front, side and rear views.
Xbox One X
Microsoft has throw it's hat into the games console arms race, and emerged with the most powerful system ever built. While it's is more or less the same as its predecessor, the One S, in terms of control, functionality and interface (though these aspects were recently updated across all models), the extra extra processing grunt delivers improved graphics and performance, and supports 4K high-dynamic range (HDR) images, gaming and video. This gives you around twice the resolution of high-definition (HD) along with the benefits of HDR, which creates a more vibrant picture. It's a true entertainment all-rounder, the only console that supports 4K HDR gaming, video streaming and Blu-ray (the PS4 Pro, it's main counterpart, only supports 4K gaming and video streaming). Though 4K TV owners will get the most out of the One X, it can enhance old and new games on HD TVs as well.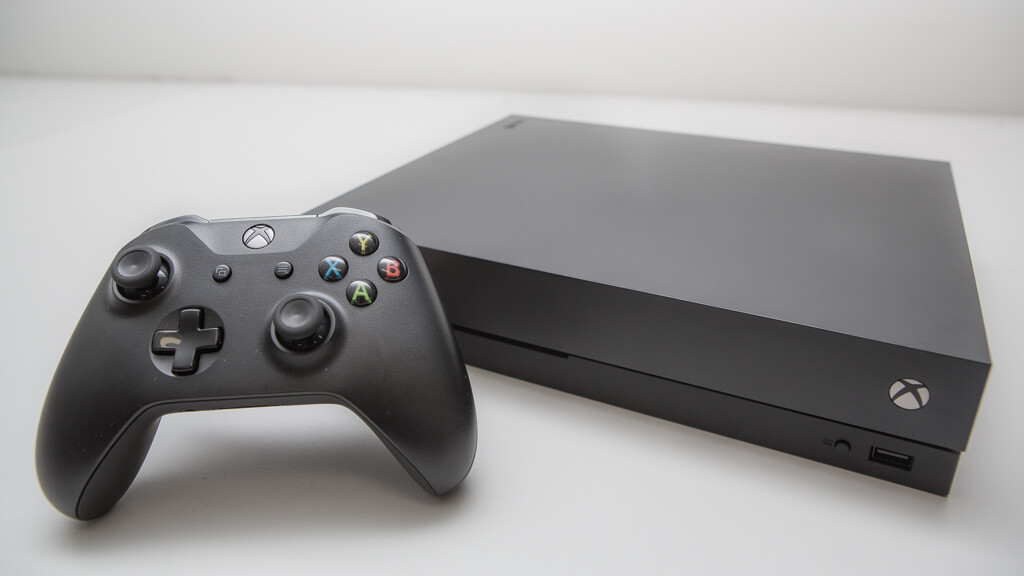 The One X with a controller.
DJI Phantom 4 drone
Some drones aren't cheap, but if you really want to schmooze someone or treat yourself to a well-earned end-of-year pressie, DJI's Phantom 4 has almost everything you need in a consumer-grade model save for two things: the camera isn't replaceable and it doesn't have a selfie mode. But does the internet really need more photos of your face? Probably not. Thankfully the built-in camera can shoot 4K video up to 120 frames per second and capture 12 megapixel stills in RAW format. The resolution options, high frame rate, excellent control score and freedom to manually orient the camera make the Phantom 4 a pretty enticing option for video enthusiasts, especially those who love a bit of slow-mo. Plus, it earned an excellent safety score in our test, which can ease the stress of sending a $1700 device 120metres into the sky.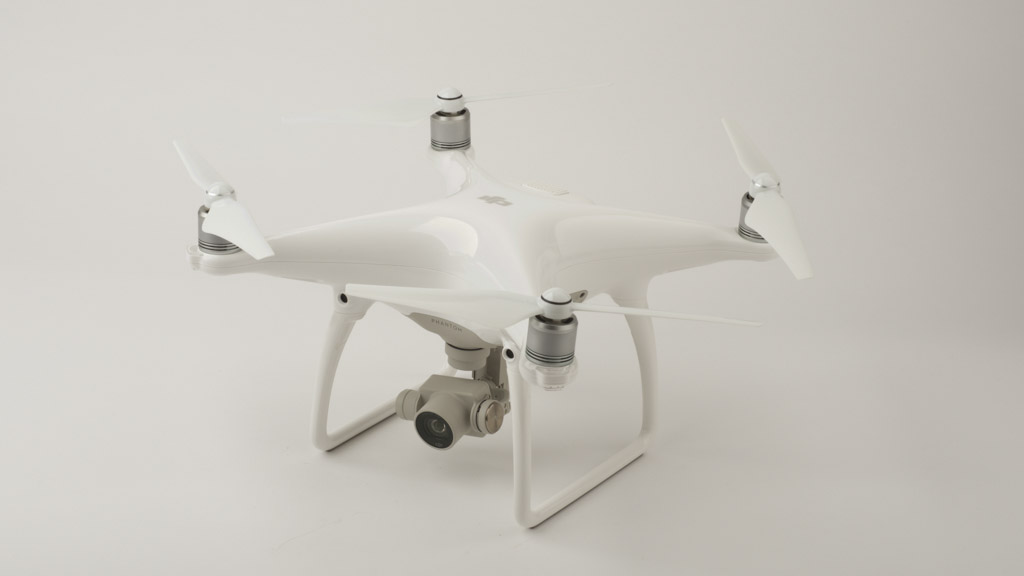 DJI Phantom 4 drone.
Bah, humbug!
Yeah, yeah, we know Christmas isn't about the actual presents – it's the thought that counts and all that. However, a year's worth of testing has helped us uncover a few products we'd rather not find stuffed in our stockings.
Plox Star Wars Death Star speaker
Now that the world is guaranteed one major Star Wars film every year until 2020, the merchandise machine is back in full swing. But of all the toys, clothes and officially licensed bags of fruit (no, really), nothing screamed 'shameless cash grab' quite like Plox's Death Star speaker. Sure, it looks cool, and magnetic levitation is a nice aesthetic touch, but the poor quality speaker makes your music sound like it's bouncing around in a tin can filtered through a Stormtrooper helmet – and all for the low, low cost of $240. Ideally, this overpriced novelty will meet the fate of the space station that inspired it.
The force isn't strong with this one.
Fitness bands for kids
With fitness bands continuing to rise in popularity over the last 12 to 24 months, Milo and Garmin cottoned on to a massive untapped market – fitness bands for kids. Not only did these products score poorly in our test, they came across as a gross marketing exercise/extreme example of helicopter parenting that failed to consider the child's mental wellbeing.
Granted, data and progress tracking, as well as goal-oriented workouts, deliver engaging results quickly, which makes the activity feel fun and achievable and can be a powerful motivator for kids. But obsession with exercise and body image can lead to poor self-esteem, emotional distress, anxiety, depression and eating disorders, and the raw data pumped out by fitness trackers can exacerbate these issues, particularly among young people.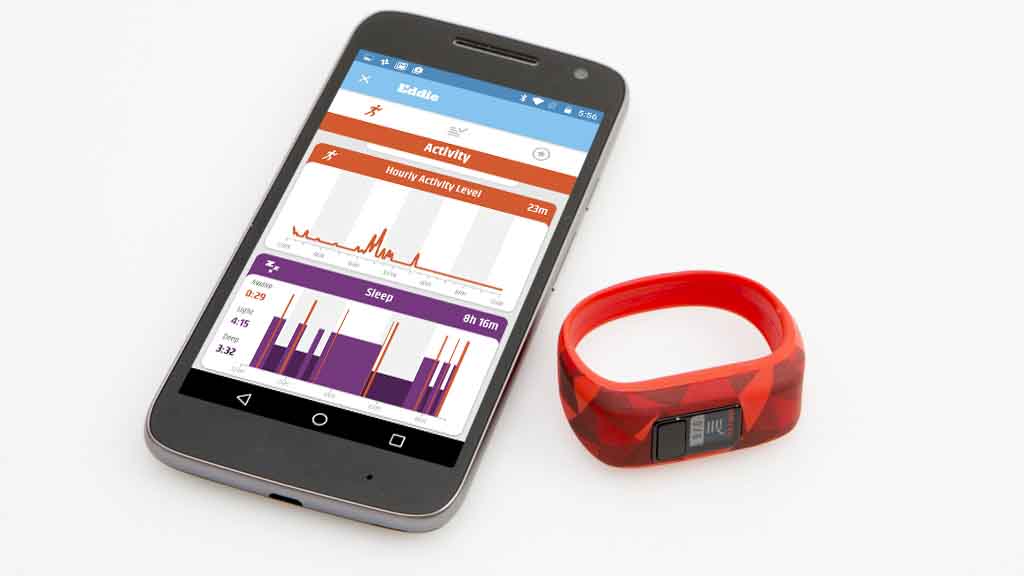 Garmin Vivofit Jr.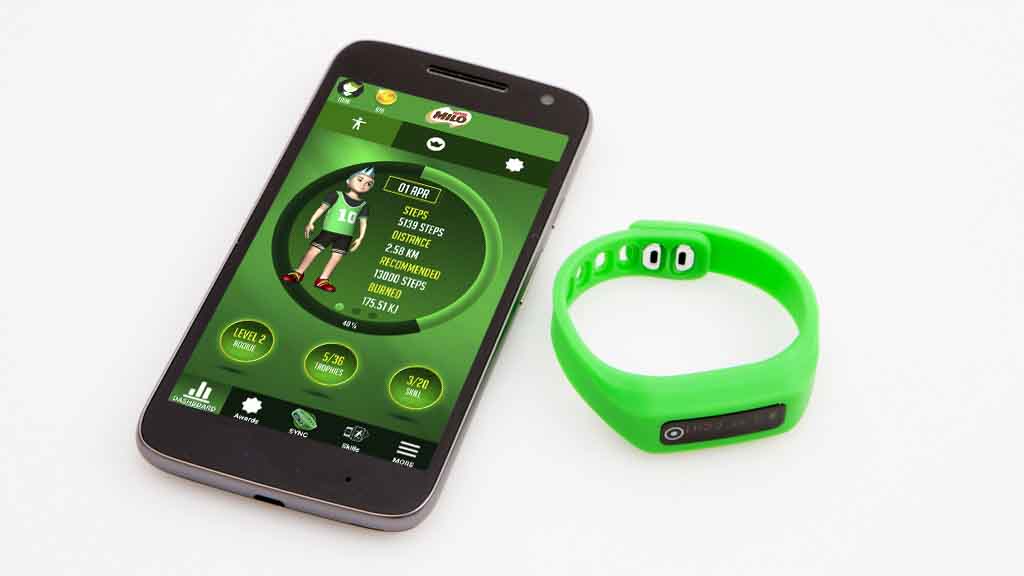 Milo Champions Band.
Brand Developers HD Mirror Cam
This 'As Seen On TV' product is a rear-view mirror and camera combo that fastens onto your existing rear-view mirror. The camera can face the road or swivel around to film your next Carpool Karaoke session, and a built-in LCD screen shows you what's being recorded. The concept is interesting, as it does away with a separate mount on the window, but we were far from impressed by it. The HD Mirror Cam's maximum vertical resolution is 720p, compared with full HD 1080p for most other models, which means far less detail is captured. The camera's angle of view is also poor – generally, we couldn't make out important details. It lacks useful features such as GPS to record speed and location information in the case of an accident. If you stuff someone's stocking with one of these, don't expect good tidings in return.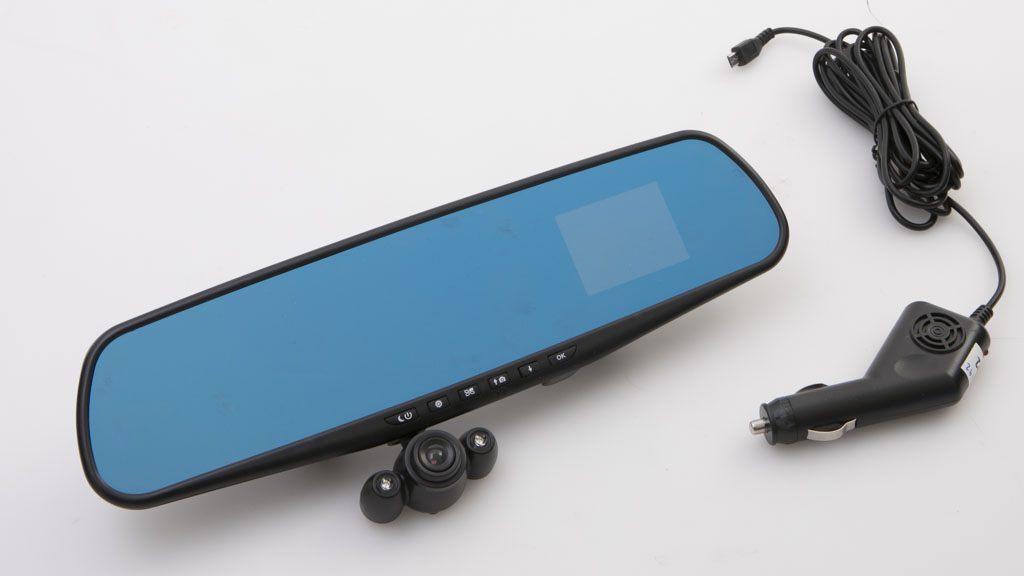 Brand Developers HD Mirror Cam.
---