The 2019 Aldi snow and ski gear sale
The Aldi ski gear sale is coming up: we look at what's up for grabs and if it's worthy of all the hype.
Let it snow!
---
Every year, the nation seems to collectively lose its mind over the Aldi snow gear sale. Long queues, overflowing trolleys and chaotic scenes at the busiest outlets have ensued in the past, begging the question, is it really worth all the fuss?
With ski gear still available in some stores since this year's sale began Saturday 18 May, CHOICE staff give their verdict.
What's up for grabs?
No-one wants to hand over hundreds of dollars for ski gear your kids are only going to use for a week or so and then rapidly grow out of. So it's no wonder that parents online celebrate the Aldi ski range for offering items for the whole family at a low price point.
As well as the adult ranges, you can pick up ski jackets, snow pants, thermals, fleeces, beanies, scarves and neckwarmers for kids aged 4-14 (there are limited styles available for kids aged 2 and 3).
There's also ski goggles, helmets, socks, gloves and snow boots.
RELATED: Shopping at Aldi – Best buys and what to avoid
Just how cheap is it?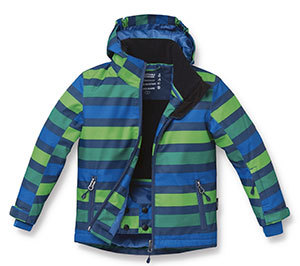 This Aldi children's snow jacket is $39.99 in this year's sale
Offering children's snow jackets for $39.99 and snow pants for $29.99, and adult jackets from $59.99, the retailer seems to have cornered the budget ski gear market.
But it's still worth shopping around – some sportswear and adventure retailers, such as Anaconda, are wising up to the competition and offering their own clearance ski sales at the same time (before the ski season has even started) so you could well find some comparable bargains.
And these retailers may offer added benefits over Aldi, such as more expert customer service, home delivery (if you buy online) and longer warranties (Aldi Special Buys have a refund/returns policy of only 60 days).
Aldi also only has limited stocks and styles available, so there's the risk that if you don't get in early (and brave those queues), the items you want won't be available.
What do CHOICE staff say?
"The range is absolutely fantastic – you can kit your kid out for the slopes for about $100. Kids lose stuff all the time so we didn't want to spend heaps of money. We've used our gear for over three years and they've been great hand-me-downs for my boys." Gene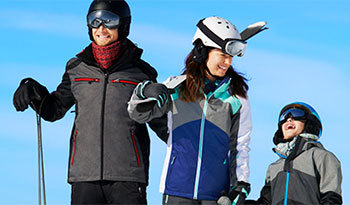 Kit out the whole family for the slopes
"I purchased a ski jacket for my daughter and it has been brilliant. The only thing it was missing was the "skirt" capability available on higher-end ski gear. It had the little built-in hand socks etc and she loves it! It has lasted amazingly well." Lee
"Our whole family are kitted out with the Aldi ski gear and we've found it really competitively priced. It's warm and well made – we've no problems whatsoever. Their designs are not that beautiful (usually you have to make do with the colours left in the Aldi bin) so although we're not the most fashionable people on the ski fields they are functionally great (and we worked out the cost was equivalent to hiring clothing for one or two visits). We have had some of this gear for over 10 years and it's still going strong." Peter
"We bought gear from Aldi for a winter trip to Germany and it was well-priced and good quality, especially the merino shirts and leggings." Uta
Related
Quick guide to skiing in Japan
---
Join the conversation

To share your thoughts or ask a question, visit the CHOICE Community forum.