Fitbit Charge 2 first look review: $249 buys a whole lot of tracking
You'll need to wear it 24x7 to get the most out of it, but is it comfortable enough?
Bit by bit
---
Fitbit trackers are famous for the gamification of step data to help motivate users to exercise more, but the company's latest model, the Charge 2 wristband, actually does a whole lot more than just track steps.
What you also get is a device that can measure your heart rate (resting and active), tell you how many flights of stairs you've climbed, how far you've travelled (based on your height and step count), and even train you to breathe deeply through a built-in relaxation mode.
Additionally, little vibrations will alert you if you've been seated for too long without moving (this is part of the 250 steps per hour goal), and you can enable GPS tracking on your phone to see your activities mapped within the Fitbit app.
Small package, great things
All of the Charge 2's wizardry hides in a relatively slimline form factor that includes a good-sized OLED screen. It can be a little challenging to view in full sunlight if you don't angle it away from reflections, but cycling through your data is as easy as a tap. There's steps, heart rate, distance, calories, floors climbed, time active, and whether you've achieved 250 steps for the hour. Press the button on the side to change modes when you want to track an exercise, use the stopwatch, or view the guided breathing sessions.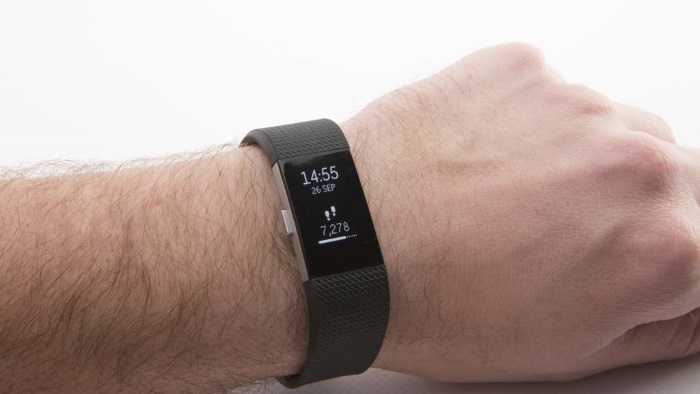 Manually recording activities isn't always necessary – unless you are after to-the-second timing – as the Charge 2 can auto-detect activities. Walks and runs showed up in our list, and were roughly accurate with their start and end times.
Would you wear it 24/7?
The Charge 2 weighs 35 grams and we found its soft band to be comfortable during our evaluation period – it's also removable, so you can wear bands with different colours and textures. We could wear it for most of the day with no trouble, but we found the design isn't comfortable enough to wear to bed, which means some people won't get to use its sleep tracking feature. We actually slept worse when it was worn.
It's not the type of device you can wear all the time, anyway. You'll want to take it off when you shower or bathe, as it has only a rating for splash resistance (it can handle sweating), rather than one for water proofing.
The band is secure once it's on; the loop has a notch that settles into the band's adjustment holes. This loop design can make it hard to put on and take off, but that is better than having the band come off too easily.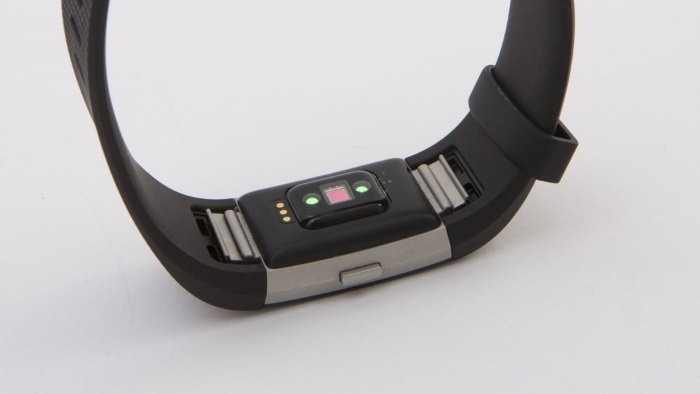 Integration with the Fitbit app
All of the data collected by the Charge 2 can be seen through the Fitbit phone app, and the app can also be used to set it up over a Bluetooth connection, without you having to connect it to a computer. Through the app, you can change settings such as allowing the Charge 2 to show phone notifications on its screen (calls, SMS, and calendar), and you can join stepping competitions, such as the Workweek Hustle and Weekend Warrior – these challenges can be great motivators in themselves.
CHOICE verdict
Our experience with the Charge 2 was positive overall. Installation was a breeze, it counted steps accurately during our 100-step tests, and battery life was a comfortable six days when we didn't wear it to bed. Unfortunately, the charger interface is new, so you can't use the old one if you are upgrading from the Charge HR, for example. We found that steps didn't actually register until more than four in a row were made. A few incidental steps here and there won't have much of an impact on your overall tally; you'll need to be more active to get to your daily step goal, and that's what this device is all about: getting you to move more in a meaningful way and making it fun to do so.
Price: $249.95
Contact: fitbit.com/au
---
Join the conversation

To share your thoughts or ask a question, visit the CHOICE Community forum.