CHOICE free-range egg app wins iAward
1 July 2016 | CluckAR takes out consumer award.
Cracking misleading egg claims
---
CHOICE's CluckAR app has been recognised at the NSW State iAwards, winning the Consumer category and earning CHOICE a spot in the national competition later this year.
CHOICE's New Things Lab launched the free app in April to help shoppers identify genuine free-range eggs in the supermarket. The app gives power back to consumers, helping them navigate the often misleading free-range egg market. By scanning a carton of eggs, shoppers can quickly see if the product lives up to its "free range" claim.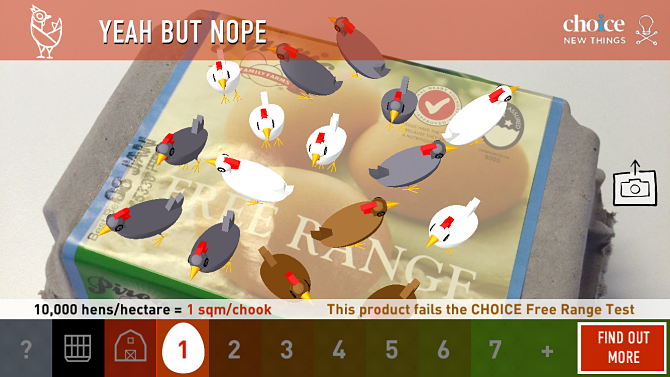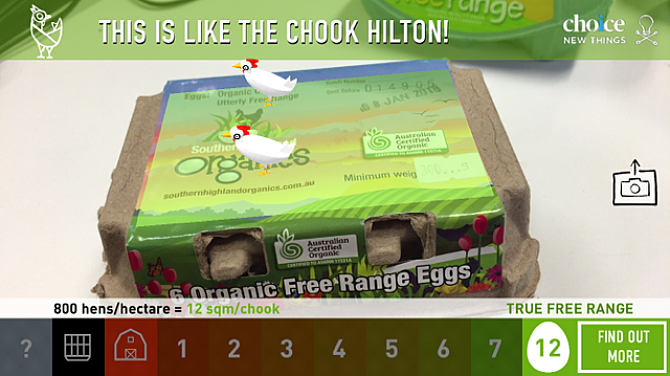 "CluckAR is built on the foundation of the trust and engagement of our members and supporters and the pioneering work of the CHOICE Campaigns team who so comprehensively engaged with the free range issue," CHOICE head of New Things Viveka Weiley says.
"It's lovely to succeed but even more so when we can see that our work is having real impact."
The creation of the app followed consumer affairs ministers' decision to sign off on a national standard for free-range eggs. The standard means there is no requirement for free-range hens to ever go outside, and allows eggs to be labelled free range even if they are produced by hens stocked at up to 10,000 birds per hectare, which is more than six times the current voluntary limit of 1500.
---
Join the conversation

To share your thoughts or ask a question, visit the CHOICE Community forum.