CHOICE launches free-range egg campaign
We're crowdfunding a campaign to help make 'free range' more meaningful.
Help fund our billboard
---
CHOICE needs $10,000 to buy a massive billboard delivering a strong message to ministers who are deciding on the free-range egg standard.
Why? We're getting ripped off. Sixty five percent of us pay a premium for free-range eggs, and it's estimated that last year at least 213 million eggs sold as 'free range' didn't meet consumer expectations.
For eggs to be labelled 'free range', the Model Code of Practice says there should be a maximum of 1500 hens per hectare. But many commonly sold brands do not adhere to this, with some 'free range' egg producers keeping as many as 10,000 chooks per hectare.
Currently there is no national standard for free-range eggs in Australia. But this may be about to change.
'Free range' definition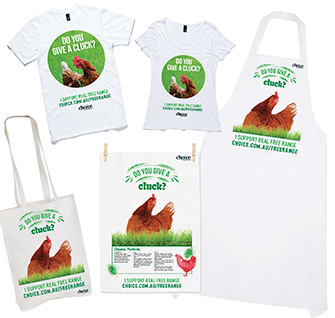 As consumer ministers are in the process of developing a national standard, we want to make sure they don't bow down to pressure from big egg producers with large budgets to create a definition of 'free range' that suits their business model – one where consumers keep paying premium prices for eggs that aren't up to scratch.
Instead, the standard must set out clear rules and be simple to understand while meeting consumer expectations.
If you give a cluck about free-range eggs, help fund our billboard by contributing to the campaign at pozible.com. As thanks, you will be rewarded with one of our free-range cookbooks, t-shirts, totes, tea towels or aprons.
Read more about our free-range egg investigation.
Our free range billboard is up! A big thanks to our supporters who funded this important message to Minister Kelly O'...

Posted by CHOICE on Wednesday, January 13, 2016
---
Join the conversation

To share your thoughts or ask a question, visit the CHOICE Community forum.