Study online with Udemy, edX, Lynda, MasterClass and more
Just because school's out doesn't mean you can't keep learning.
Skill up and expand your horizons from home
---
Lifelong learners are happy humans, and these days you can access opportunities and tutors the world over.
There's a wealth of professionally-created courses, from academic to artistic, casual to accredited and while most charge a fee, some are even free.
If you've always wanted to expand your horizons, it's never too late to turn on your computer. Here is a guide to some of the best online study options:
Academic studies
If you're interested in university-style courses but don't want to commit to a degree, you can take specific subjects or short courses online. While these generally aren't free, you won't be racking up debt with student loans.
The Great Courses
University-level short courses from professors and lecturers around the world across a range of topics. Most have around two dozen half-hour seminars – ideal if you don't have big chunks of time set aside to study.
Cost: Pricing options vary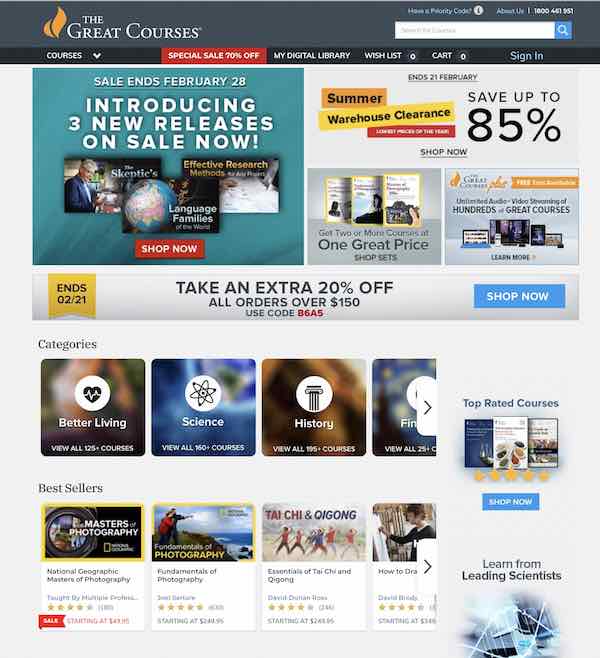 edX
Founded by Harvard University and the Massachusetts Institute of Technology (MIT), edX now has more than 120 institutional partners, including Berkley (California), Oxford (UK), Princeton (New Jersey), the Australian National University and the University of Adelaide.
Cost: Most courses are free
Coursera
Coursera's online courses are created and run by educational institutions, with options to undertake full business degrees – with associated costs and full-time study requirements.
Cost: $US29–99 for a short certificate course; $US39–79 per month for a specialisation course. There's also a seven-day free trial so you can dip your toe in.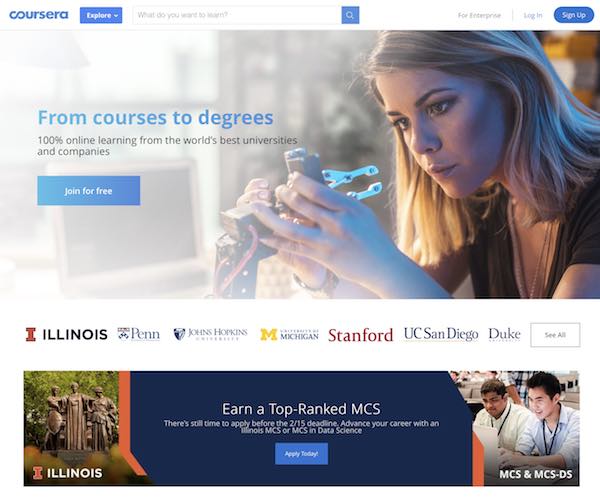 Skills to boost your career
There are plenty of non-academic websites that include professional development services. If you want to improve your current skills, or are planning on moving into a new line of work, this can be a good way to get started.
Lynda.com
Lynda.com is one of the biggest names in professional development.
Cost: Around $30 a month; plus there's a one month free trial.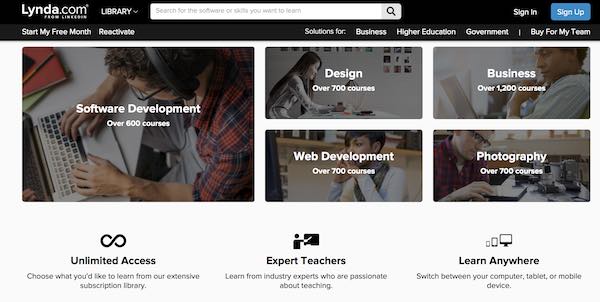 Udemy
Claiming the largest selection of courses in the world (more than 80,000), Udemy relies on its users to create content to sell for their own profit, using tools provided by the website.
Cost: From around $20 to $200 a course with lots of free options too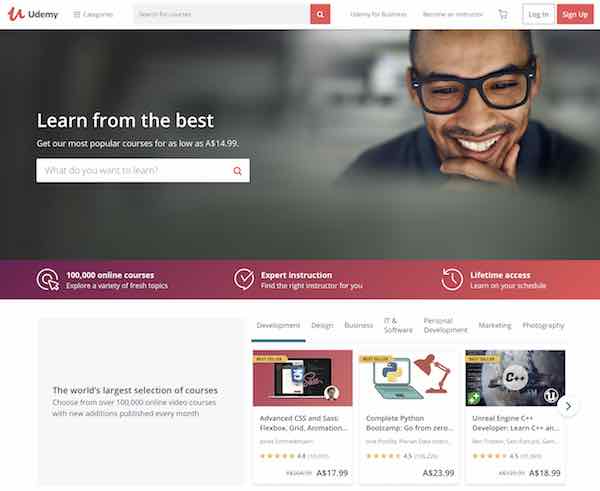 Mentored by masters
It's easy to forget that many celebrities are famous for being really good at what they do. This is the philosophy behind MasterClass.
Cost: $140/single class; $280/annual subscription
MasterClass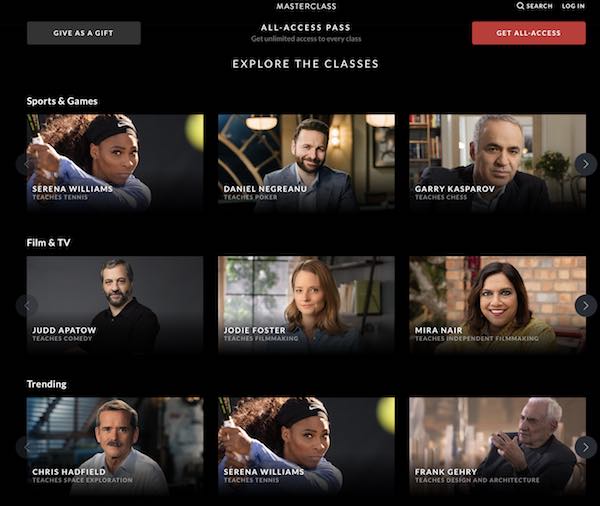 You can learn chef skills from Gordon Ramsay (without the swearing), acting from Helen Mirren or Samuel L. Jackson, writing from James Patterson or Margaret Atwood, jazz from Herbie Hancock, conservation from Dr Jane Goodall, and chess from once-undisputed world champion, Garry Kasparov.
Cost:
Languages
Learning a language doesn't have to mean night school and regular weekly commitments any more. Free websites like Duolingo and Babbel offer more than just videos; they have interactive exercises that increase in difficulty as you learn at your own pace.
Duolingo
There are more than 30 languages to choose from, some of which have millions of active learners. There's even a course in Klingon, the fictional language from Star Trek, which has more active learners than nine other real languages.
Cost: Free, or pay a subscription for no ads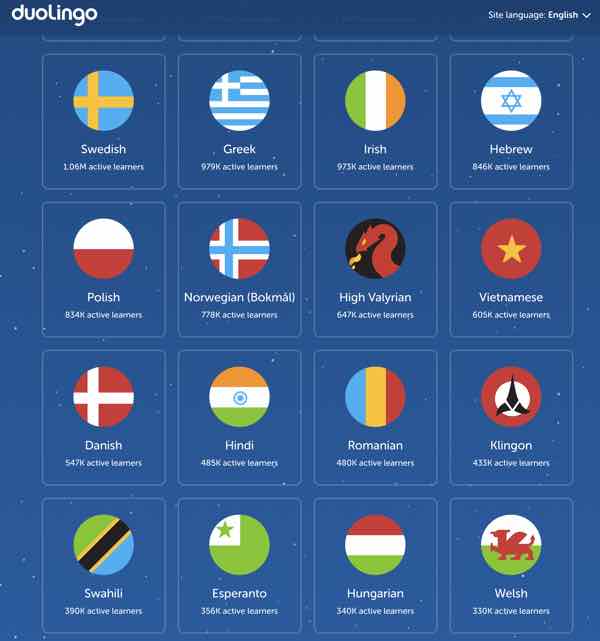 Babbel
Want to be quickly conversational in a new tongue? Babbel has fourteen languages to choose from: German, Spanish, French, Italian, Portuguese, Swedish, Turkish, Dutch, Polish, Indonesian, Russian, Danish, Norwegian and English.
Cost: From $10 a month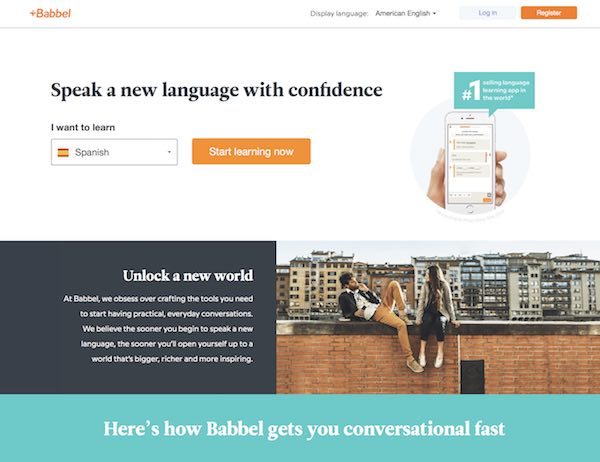 Musical mentors
Want to learn an instrument? Services range from interactive phone and tablet apps to places where you can get live video lessons from a real human tutor.
Live Music Tutor
Create an account, pick an instrument – from accordion to xylophone – and search for a professional tutor.
Cost: From $35 a lesson for kids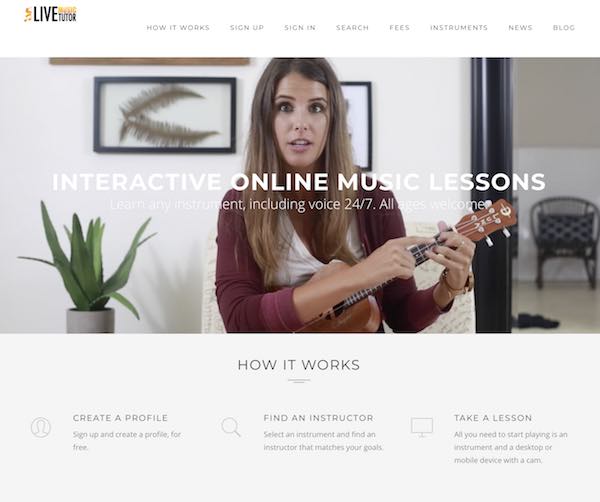 Yousician
Yousician is an app for learning guitar, bass, ukulele, piano and singing.
Cost: Free and subscription (starting at $150/6 months)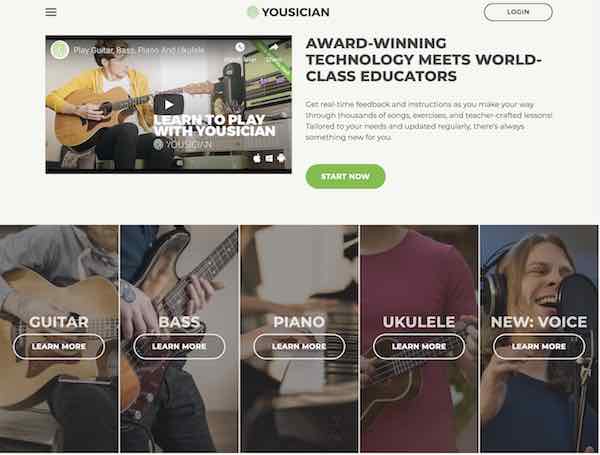 Hands-on skills
If you like the idea of making something with your own hands, you can pick up courses on woodworking, sewing, carving, pottery and more. You can also find quick guides for fixing things around the house or making small improvements.
Instructables
Experts and enthusiasts share their knowledge on anything from specific, one-time projects to the fundamentals of certain skill sets.
Cost: Around $30 a class or $3/month for subscription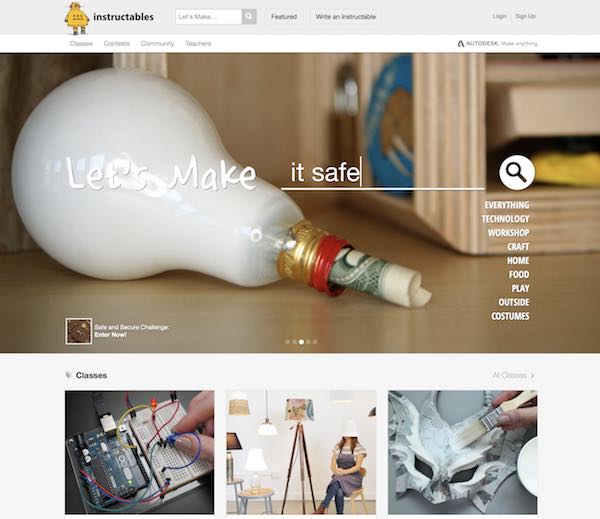 Our Pastimes
More about life hacks and guides than lengthy courses, this website focuses on short-term projects such as weaving your own basket, making a yo-yo, or crocheting a personalised baby blanket.
Cost: Free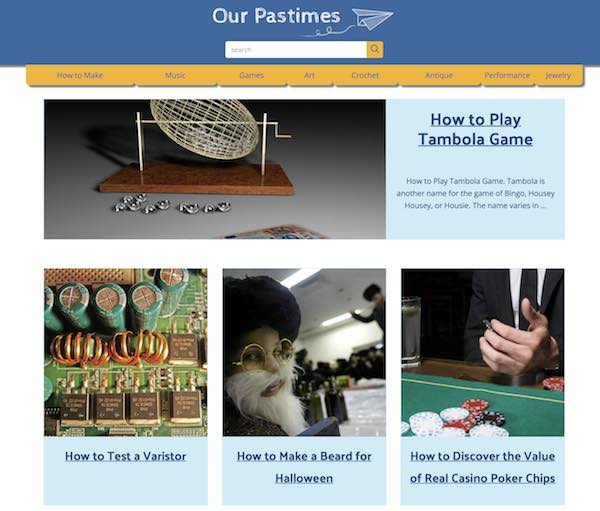 ---
Latest Electronics and technology
Join the conversation

To share your thoughts or ask a question, visit the CHOICE Community forum.