Educational apps for kids
What to look out for when searching for apps that will get your kids learning.
Which apps top the class?
---
Sitting down to play with a smartphone or tablet has become an inevitable part of life for many kids, and with this has come an avalanche of apps aimed specifically at children. While some apps leave no doubt they're purely for entertainment, many – including more than a whopping 80,000 in the Apple Store alone – claim to have some educational value as well.
As it turns out, despite their educational claims, many are just digital candy. So if you're a parent who looks for a bit of educational value for your child's screen time, how do you sort the good apps from the bad?
We spoke to the experts to find out the key ingredients that make an app educational, so you can keep your little ones learning.
Get them switched on
One of the greatest attractions with many apps is that a simple touch or swipe can produce a response on the screen, but Dr Jennifer Zosh, an associate professor in Human Development and Family Studies at Pennsylvania State University, says parents should pay attention to whether that's all their child is doing.
"Think about how your child acts when using an app. Is she sitting there watching with that vacant look in her eyes? Is she just swiping or tapping randomly? Or is she trying to plan her next move and thinking strategically?"

In order to learn, kids need to be 'minds on' or mentally involved in what they're doing. Activities such as figuring out where a puzzle piece goes in Busy Shapes (IOS, $4.99) or tinkering with gears and pulleys in Crazy Gears (IOS, $4.99) involve active thinking, whereas simply tapping at animations on a screen doesn't require a great deal of mental processing.
Keep it fun
There's no point getting an educational app if your child won't play it. And the more your child enjoys the game, the more they'll actually benefit from it.
"If your child is in a playful environment and learning in an enjoyable way they'll be engaged with the app and learn from it," says Dr Nicola Yelland, a professor and director of research at Victoria University's College of Education.
So make sure any apps you pick include games and challenges that your child actually enjoys, rather than looking for something that's purely educational and, well, boring.
Limit distractions
Kids need to be engaged with what they're doing, so keeping distractions to a minimum is important – both on-screen and off. Funnily enough, some apps are their own worst nightmare when it comes to distractions, offering too many add-ons like pop-up animations and sound effects that take a child's attention away from the task at hand.
For example, users of the app Pinocchio - An Interactive Children's Story are given a smorgasbord of animations to press and move around the screen while the classic tale of Pinocchio is being read to them. But while these add-ons can be irresistible to little fingers, they can distract children from the story.
Another common distraction in apps designed for toddlers is fake applause or the awarding of virtual stickers, such as in Shapes Toddler Preschool. While this may seem like an attractive feature to parents, Dr Jordy Kaufman, a senior research fellow at Swinburne University of Technology, says giving out virtual prizes can actually interfere with learning and the motivation to learn.
"Not only can it distract children from reflecting on what they just learned, but it also unhelpfully suggests to children that learning is a chore that requires a reward," he says.
Some children are more susceptible to distraction than others, so look for apps that at least allow you to switch off any add-ons if they do prove too much.
Make it meaningful
There are plenty of apps out there aimed at helping kids learn letters, numbers, and shapes, but once kids have grasped the basics, many of these apps become too simple and repetitive. "True learning occurs when we take that lesson or idea outside of the original example and see it in our everyday lives," Zosh says.
So instead of an app that asks a child to touch a triangle and then showers the child with applause, Zosh suggests looking for apps that help kids identify triangles in everyday situations they can relate to.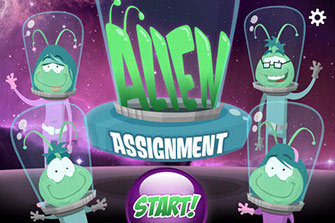 For example,
Alien Assignment
(IOS, free)
is an app that has kids help fix the spaceship of an alien family marooned on Earth by taking photos of items around them with their device. The child is prompted to take photos of things like "something that turns" or "something that opens", which makes them think critically about what around them can turn or open, rather than the app simply telling them.
Check also if an app is just a random collection of games with no meaningful thread, as opposed to one that has a coherent story with missions or games that build upon one another.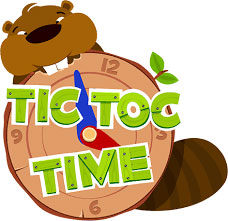 In
Love to Count by Pirate Trio
(IOS, $5.99), for example, games such as splitting a pizza evenly for pirates to eat or balancing a set of weights on a scale teach kids how simple maths can be used in everyday life. Similarly, in
Tic Toc Time
(IOS, $6.99; Android, $3.99) games exploring the sun's position in the sky and the position of shadows on the ground help teach kids about time.
For older kids there's Robot School: Learn to Code (IOS, $5.99; Android, $3.47), where players hone their programming skills over various levels by helping a robot get to his crashed spaceship.
Watch out for in-app purchases
Don't get caught out by apps that are free to download but require in-app purchases in order to progress or access the best parts of the game. These 'freemium' apps can lead your children to rack up hefty credit card bills while they play. For example, in 2011 we gave a Shonky Award to the popular game Smurf Village, which charged as much as US$99.99 for an in-app purchase.
While having in-app purchases doesn't necessarily mean an app is bad, often the progress is designed to be slow or incomplete unless a purchase is made. The game can also be disrupted by frequent requests to make a purchase or by external links to other games or apps.
There are ways of turning off in-app purchases, which are useful for parents to know.
Get social
Being social isn't exactly what you think of when you see a child playing with a smartphone or tablet, but some apps can encourage social interaction, and this actually helps foster learning.
Allowing kids to either compete against each other or to work together on a single project are some of the ways apps can be designed to encourage social interaction. For example, Treasure Hunt By Photos (IOS, $0.99) is an app that puts a modern twist on a traditional scavenger hunt, and can be played by multiple children as they search together for hidden items around the house.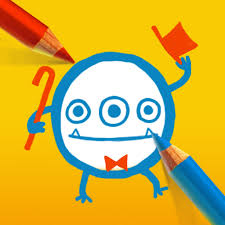 Then there are apps that enable social interaction without requiring kids to be in the same room, or even the same country.
Drawing Together!
(IOS, $2.99) allows children to draw on a screen simultaneously with their friends and also talk to one another via the phone while they're drawing.
And instead of a regular storybook app, a grandparent or other relative can read to your child remotely using Kindoma Storytime (IOS, free), an app that combines video chat with a library of over 250 books. The app also lets you see what the other person is pointing at on the page, helping increase the social interaction.
But all our experts agreed the best way to make playing with a screen a social experience is for parents to get involved.
"When an app is really engaging, children will often go out of their way to share this experience with a parent. So sometimes parents don't need to do that much but stop looking at their own tablets and watch and respond to their children's bids for attention," says Kaufman.
Got game?
Got a few apps that don't meet the criteria above? Don't fret, as even these apps can provide a learning experience – so long as you're willing to get involved.
"An app can be educational by design, but the way you interact with your child while they're playing is what matters most," says Dr Yelland.
While an app like Angry Birds, for example, might seem like mind-numbing entertainment, Yelland says it can still be used to guide children to think about trajectories, cause-and-effect, and decision-making.
And then there are games like the hugely popular Minecraft, a highly engaging game that has no storyline, but which can inspire creativity and develop spatial awareness as kids design and build their own virtual worlds.
Apps by Toca Boca are also popular with kids, and while many of these games aren't necessarily designed to be educational, they can still encourage creativity and imaginative thinking.
"It's important to have a conversation with your child about what they're playing, what they enjoy about it and what you think they could learn from it," Yelland says.
"It's the conversation that makes it educational, and you'll be surprised by the amazing conversations you might have."
How to find good apps for kids
Given the sheer number of apps aimed at children, finding a good one can be like finding a needle in a haystack. Here are a few tips to make it a little easier:
Ask for recommendations from friends and family. If they already have an app you're considering, ask if you can have a short play to see if it's suitable.
Some apps give a free 'lite' version which may not offer all the features of the full version but can still give you an idea of what the app is like before you pay for it.
Check out online review sites like Common Sense Media, which rates apps based on their level of engagement and learning approach, and gives an indication of the age-appropriateness of the content. Parents and children can also give their own reviews and feedback.
If you find an app you like and that works well for your child, keep an eye out for more apps from the same developer.
Limiting screen time
If you're worried about the amount of screen time your kids get, you're not alone. A recent survey by the Royal Children's Hospital in Melbourne found that Australian parents consider excessive screen time the biggest health problem facing children, out-rating both obesity and an unhealthy diet.
The current Department of Health guidelines recommend children aged five to 12 years spend no more than two hours a day in front of a screen, while two- to five-year-olds should have a maximum of one hour per day. Children less than two years of age are recommended to have no screen time whatsoever.
Associate Professor Michael Rosenberg from the University of Western Australia says while these guidelines came about before the widespread adoption of smartphones and tablets, they still provide the best guidance for parents.
"The guidelines were really established around watching television and playing video games," Rosenberg says. "But even though some apps are interactive and might not be detrimental, they still take time away from kids doing other things and they are still sedentary in nature."
Even so, it's clear screen time is playing a different role in the lives of kids today than it did in the past. The American Association of Paediatrics (AAP) is currently reviewing its screen time guidelines to make them more relevant to today's technology, but in the meantime they've offered up some tips for parents that go beyond the simple "switch it off" messaging of the past:
Know what your children are doing with their screens. The AAP says "quality of content is more important than the platform or time spent", so look at how your children spend their screen time rather than just setting a timer. Use our expert tips above to make sure kids are engaged and learning while playing with screens.
Lead by example and limit your own screen time.
Create tech-free zones to remove the temptation to watch or play with a screen. Encourage more unplugged play time and family time.
Join in. Not only will it let you tap into what your kids are up to, it will also help you guide their experience. And who knows, you might learn something yourself!
---