Need to know
If you install an accredited solar system, you're eligible for a financial incentive from a national government scheme
This 'rebate' is usually included as an upfront discount in the quote from your installer, and can save you thousands
Beware misleading ads and shonky installers – do your research and get multiple quotes before committing
Want to save cash while you save the planet? Start looking into solar power and you'll soon be bombarded with online ads from installers making all sorts of enticing offers. "Zero-cost solar", "Almost free!" and "Don't miss out, buy now!" are just some of the claims we've seen.
Their sales pitch refers to the money you can save with the 'solar rebate'. It's not technically a rebate (we'll get into that later), it's a subsidy payment under the Federal government scheme that helps you reduce the upfront costs of installing a solar power system.
'Zero-cost solar', 'Almost free!' and 'Don't miss out, buy now!' are just some of the claims we've seen
Before you grab one of these seemingly red-hot deals, we urge caution. The details of national and state-based rebates can be confusing, and it pays to be wary of pushy salespeople promising unrealistic savings or claiming the rebate is running out.
Here we explain how the rebate works so you can cut through the spin and be on your way to cheaper power bills and clean, renewable energy.
On this page:
How the 'solar rebate' works
First things first – what installers commonly call a 'rebate' is not actually a rebate. It's a financial incentive that is payable as part of the Federal government's Small-scale Renewable Energy Scheme (SRES) to encourage people to reduce emissions by installing eligible renewable energy systems (such as solar).
First things first – what installers commonly call a 'rebate' is not actually a rebate
For each megawatt hour of eligible renewable electricity your new solar system generates up until 2030 when the scheme ends, you qualify for what are called Small-scale Technology Certificates (STCs). These have a dollar value you can 'earn back' by selling them yourself or, more commonly, assigning them to your installer to reduce the cost of your system.
Of course, that's a lot to explain in an ad, so it's easy to see why installers just say 'rebate'. Visit the Government's Clean Energy Regulator website for more info on selling STCs.
Just some of the ad offers that 'popped up' on social media while researching this article.
"Every solar system installed in Australia qualifies for STCs and therefore the 'solar rebate'," says CHOICE solar expert Chris Barnes. "Most people opt to take advantage of the rebate in the form of an upfront discount from their installer. Unless you're an expert in the area, selling STCs yourself can be quite time-consuming and is not really worth the hassle."
"The most important thing to be aware of when looking into the solar rebate and installing solar in general is to do your research," says Chris. "Inform yourself as much as possible before speaking to an installer so you can understand the quotes being given to you, and get at least a couple to compare before committing."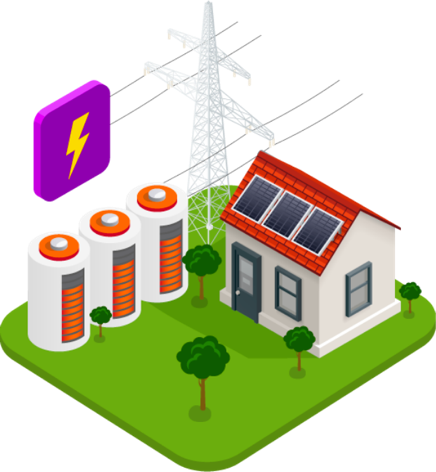 Estimate my solar system
Find out how much a solar system might cost you and what you'll save
How much will the 'rebate' save you?
The short answer is thousands. But it does vary. The number of STCs your system generates, and therefore how much money you can save on the installation cost, depends on factors such as:
how big your system is (i.e. how much power it generates)
where you live in Australia
the current market price of STCs (which can fluctuate daily as it is driven by supply and demand by the renewable energy certificate market).
When you receive a quote on a new solar system, the installer will usually include a calculation of how many STCs your system will be eligible for and how much money you can get back off the purchase price. They will discount this as an upfront saving for you. You can use this Government STC calculator to work it out yourself.
Each STC is currently worth around $35–40 and a 6.6kW system may generate around 100 STCs, amounting to a 'rebate' of thousands on your installation.
STC savings will depend on your location
"The number of STCs your system or panel is worth also varies based on where you live," says Chris.
"Simply put, a solar system installed on a house in a place like Darwin, Brisbane or Cairns will receive more sunlight and therefore generate more power than a system installed in Hobart. So people with the system that generates more power will receive more of a reward in the form of a higher-value STC. It is only a few dollars though so doesn't make a huge difference."
We've found that quotes from different installers can vary significantly. As well as understanding the rebate part of the quote, you should also consider the technology used, the brands of components used and the reputation of the installer.
Will the rebate 'run out' as some ads claim?
Quotes for solar systems can vary widely and we've seen persistent examples of ads that use the rebate to greatly exaggerate the savings available. Some also employ 'panic marketing' techniques, urging you to get the rebate before it 'runs out'.
"The fact some installers do this is a bit of a scam," says Chris. "You don't have to worry that the rebate is going to unexpectedly 'run out'. The STC scheme was always designed to phase out in 2030, with the rebates available decreasing periodically in the lead up to this time. However, it's by such a small amount that it won't make a huge amount of difference to your installation costs."
"The fact some installers do this is a bit of a scam. You don't have to worry that the rebate is going to unexpectedly 'run out'.

CHOICE solar expert Chris Barnes
While there are many reputable installers, Chris warns there are also those that employ some questionable techniques to entice customers.
"You should never buy solar from a door-to-door salesperson without at least getting a couple of competing quotes from legitimate installers," says Chris. "Be wary of bargain basement prices and obtain your own quotes independently or use a service like SolarQuotes, which CHOICE partners with."
CHOICE TIP: Ensure you choose an installer accredited by the Clean Energy Council (CEC), otherwise you won't qualify for STCs and therefore won't receive a rebate.
State rebates and financial incentives
While every eligible solar system installed in Australia qualifies for the STC scheme, you may also be able to get an additional state-based rebate.
In 2020, Victoria, New South Wales, ACT and South Australia all have schemes available – with certain criteria. Unfortunately there's currently none available in Western Australia, Tasmania, Queensland or the Northern Territory.
Victoria solar rebates
Homeowners can receive up to $1850 for solar panel (PV) system installation. Visit Solar Victoria for more info.
NSW solar rebates
The NSW Government started a trial program in 2020 that helps homeowners in the Hunter region access interest-free loans to install solar battery systems, including solar panels via the Empowering Homes program. There's also a separate scheme that provides free solar systems to low-income households in certain NSW regional areas – visit their Energysaver site for more info.
ACT solar rebates
The Solar for Low Income Households Program provides a subsidy of up to 50% of the total cost of a solar rooftop system (with a maximum of $2500) to ACT pensioners.
South Australia solar rebates
In the City of Adelaide, there's a Sustainability Incentives Scheme that provides rebates for solar power systems for concession card holders and landlords with a property in the City of Adelaide.
South Australia also has the Virtual Power Plant (VPP) scheme which is open to households with an existing battery as well as those purchasing a new battery; not a rebate as such but an incentive scheme which can help reduce the cost of the system.
Join the conversation

To share your thoughts or ask a question, visit the CHOICE Community forum.